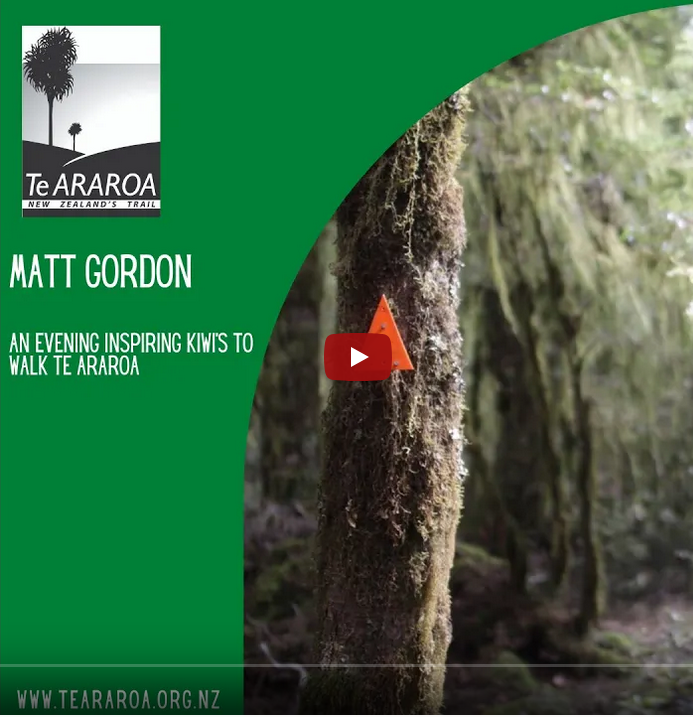 Hi everyone, long time no see!
I was asked by the Te Araroa Trust in August last year if I would give a 15-minute presentation to encourage others who were considering walking Te Araroa to actually get out and do it.
Click here if you'd like to see it!
Some of you might have seen it already, and some of you might have even been at the event.  But I'm only just posting this on my blog now – I really should have done it last year!
What reminded me that I needed to post this on my blog is that they're doing it again this year – next week in fact, on Wednesday the 24th of August.  I'll be going again – but just as an observer this time. They've lined up two or three other speakers this year, and I'm really looking forward to hearing them. I know that going to this event will make me have a lot of nostalgia for walking the trail, and for trail life, but seeing this year's crowd on Facebook planning their walk for this year is already doing that anyway!
Here's a link to the event – it's free, but you have to register.  It's in Epsom, in Auckland.  It's short notice I know, but come and say hi if you see me there!
Special guest performance by Geoff Chappel – Founder of Te Araroa!
Come along to hear from those who have walked before. A section hiker, a family and a thru-hiker.
Wednesday 24th August 2022
6:30pm Doors open
7pm Speakers begin
8pm Chat, cuppa tea and a biscuit
Epsom Community Centre
202 Gillies Avenue
Auckland, Auckland 1023