When deciding what tent to buy for Te Araroa, I read many Facebook discussions and blog posts. I decided that I wanted a 2-person tent, as I'm quite tall and I want a little bit of space to spread my stuff out. I originally read that it is sometimes slightly harder on certain parts of Te Araroa to find a spot to set up a 2-person tent, but in the entire 155 days I never had a problem finding a space to pitch the tent. There were a couple of days where it took an hour or more, but I always found a place to set up camp.
I went with the NatureHike Cloud Up 2 Person tent "Upgrade" model. It struck the right balance between cost, weight and quality.  It weighs 1.8kg when you include the groundsheet it comes with which is definitely not ultralight but it was acceptable for me. I bought it from AliExpress which was my first time ordering from this website but it was no problem. At $236.96, it was a lot cheaper than many of the other "premium" brands, and not quite as lightweight, but I was okay with the trade-off. The premium brand tents were closer to $800 or even $1,000.
Be aware – AliExpress said that the tent came with a "mat" and I assumed that meant a sleeping mat, but no, what it meant was it came with a "groundsheet" to put under the tent to protect the floor. Most people would probably know that, but I didn't!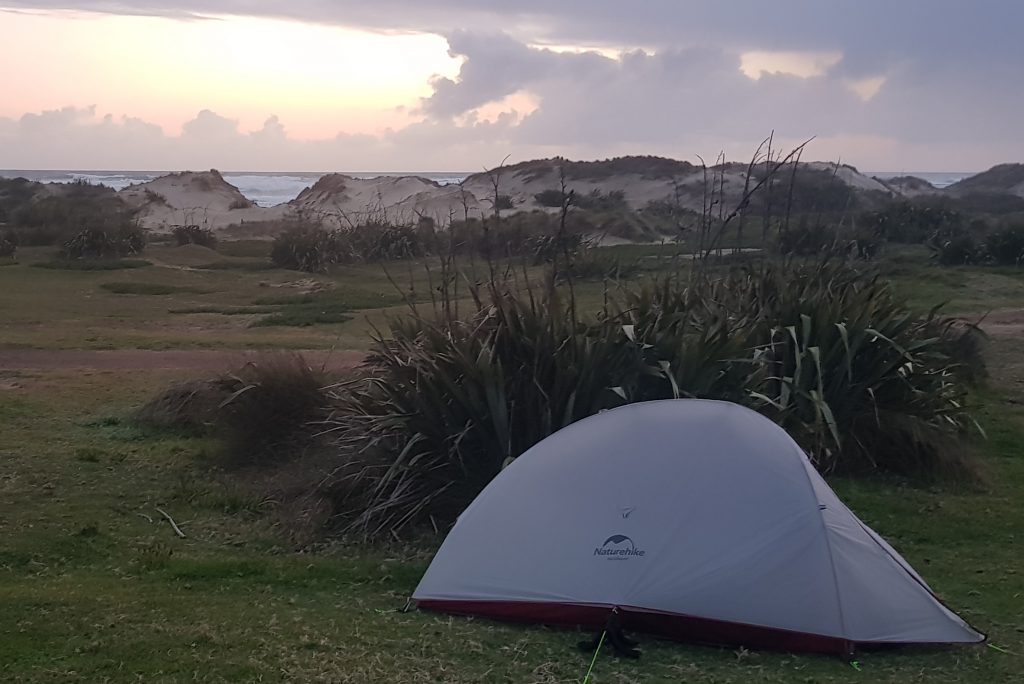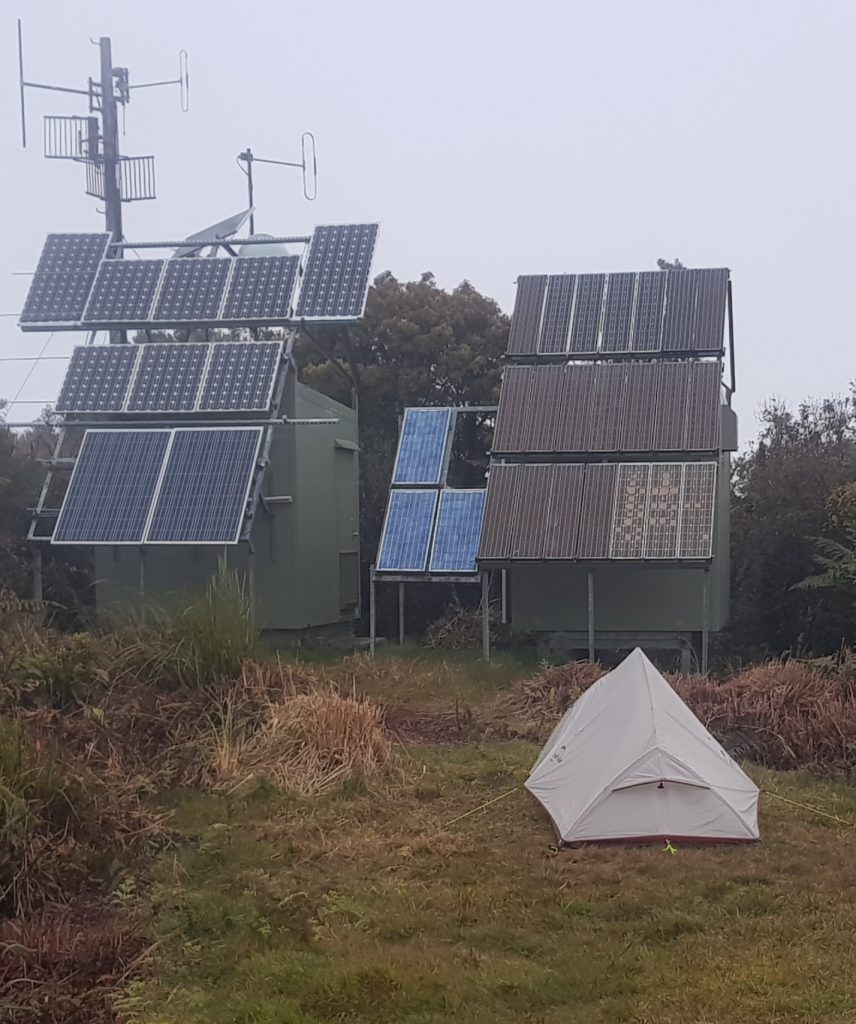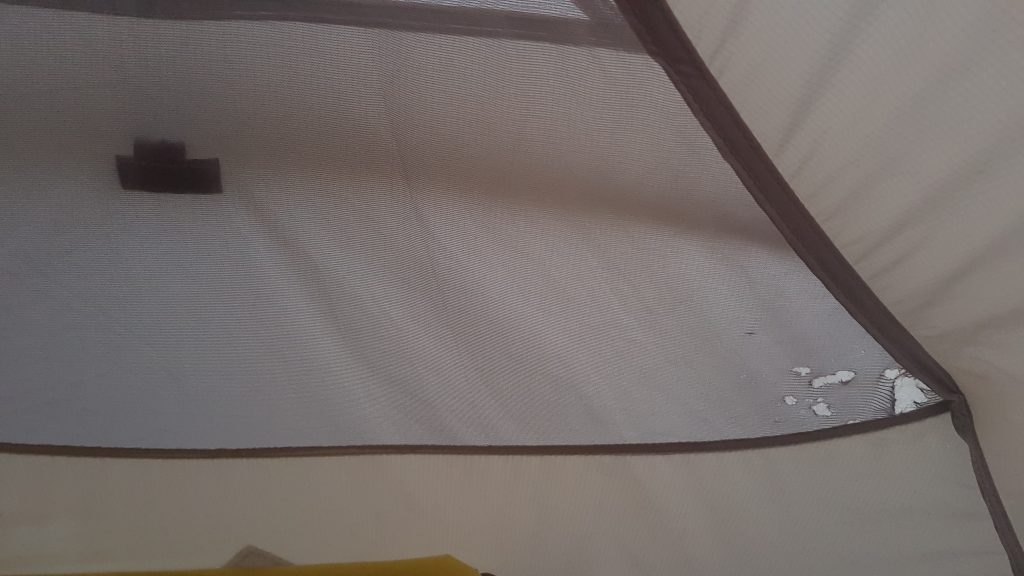 This tent developed a hole in the mesh on the back on the very first day, which made me unhappy. I put some duct tape and some first aid waterproof tape over the hole, and I bought a tent mesh repair kit from Hunting & Fishing in Kaitaia on day 5 to fix it properly. Surprisingly, the tape held for the entire six months and I never needed to use the repair kit.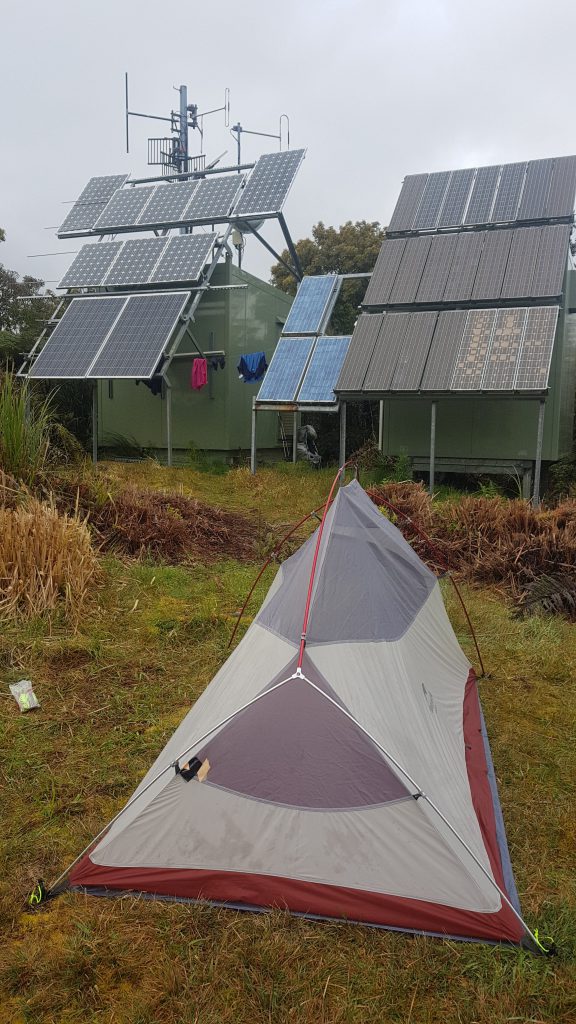 There was plenty of space in the tent for my sleeping mat and all my stuff. There was room to sit up inside the tent which was good. Other people with their very lightweight tents had to keep their stuff outside the tent and were not able to sit up inside it. I really liked being comfortably inside my tent at night.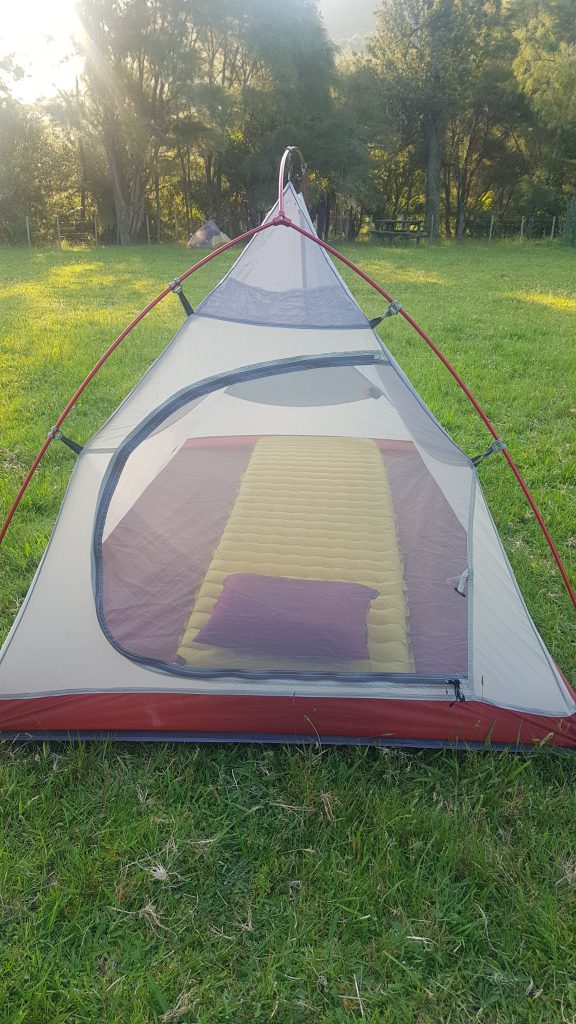 The one time I had to set up my tent in the rain, it was possible to set up the tent fly first and then set up the tent underneath it, to avoid the tent getting too wet, although this was difficult. Luckily I only had to do it once.
It's a freestanding tent so before you stake the tent into the ground, it can be moved around, which came in handy on many occasions.
I think the thing I disliked most about this tent was trying to get it back into its bag each morning. It was the only piece of equipment that just didn't fit back into its bag easily. I dreaded repacking it every day.
Other than the holes in the mesh and repacking it each day I was very happy with the tent. There were two days where the wind was really really strong and the tent held up fine – Twilight Campsite and Havelock.
Score: 8 / 10
Click here to see posts where I mention the tent.