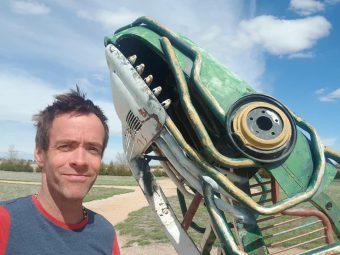 Hi and welcome! I'm glad you found your way here to my blog. Here's a quick rundown of who I am and why I'm here.
I'm Matthew, born and raised in Waikato, New Zealand. In the last decade I lived in London for almost 7 years, but now I live in Auckland in the North Island of New Zealand. I'm 6ft1 and 80kg (as of August 2019). Next year I'm going to be 40 years old.
I'm hoping to walk Te Araroa this year. Hopefully I will be getting the bus to Kaitaia on September 25 and starting September 26, which it seems is a few weeks earlier in the year than most people typically start it.
Up until now my longest walk has been the Queen Charlotte Track in the South Island, which was a five-day 90km walk in February this year with five friends, although we didn't carry any of our own stuff on that walk – we took the luxury option of staying in hotels and having our bags transported from hotel to hotel. I walk a lot and I've run a couple of marathons so the hike itself should be fine, but the total of my previous camping experience is two nights in the Coromandel Peninsula with my friends doing the cooking. So I'm really throwing myself in the deep end in that respect.
But I'm fortunate to have no visa restrictions like a lot of people who come from overseas to walk it so I can take my time and not hurry or stress. And I'm a freelancer so I don't have a job that I need to head back to (although not working for a few months will take its toll).
You can read more about why I'm doing this in my first blog post!
This blog is to keep my family and friends updated, to let people know my current location, to show them the trail route, and to give me something to do when I'm on my own in the middle of nowhere. I read quite a lot of blogs earlier this year about the TA and they're always so interesting so I definitely wanted to do my own one.