This morning I was on the chocka-block Intercity bus service IC7324 to Kerikeri from Auckland. It started off as I would typically expect from a major bus station. There was a woman yelling at everyone to make sure nobody steals your stuff because that's what happened to her. And there were the usual people smoking where you're not allowed to and the people who push onto the bus when everyone else is queueing.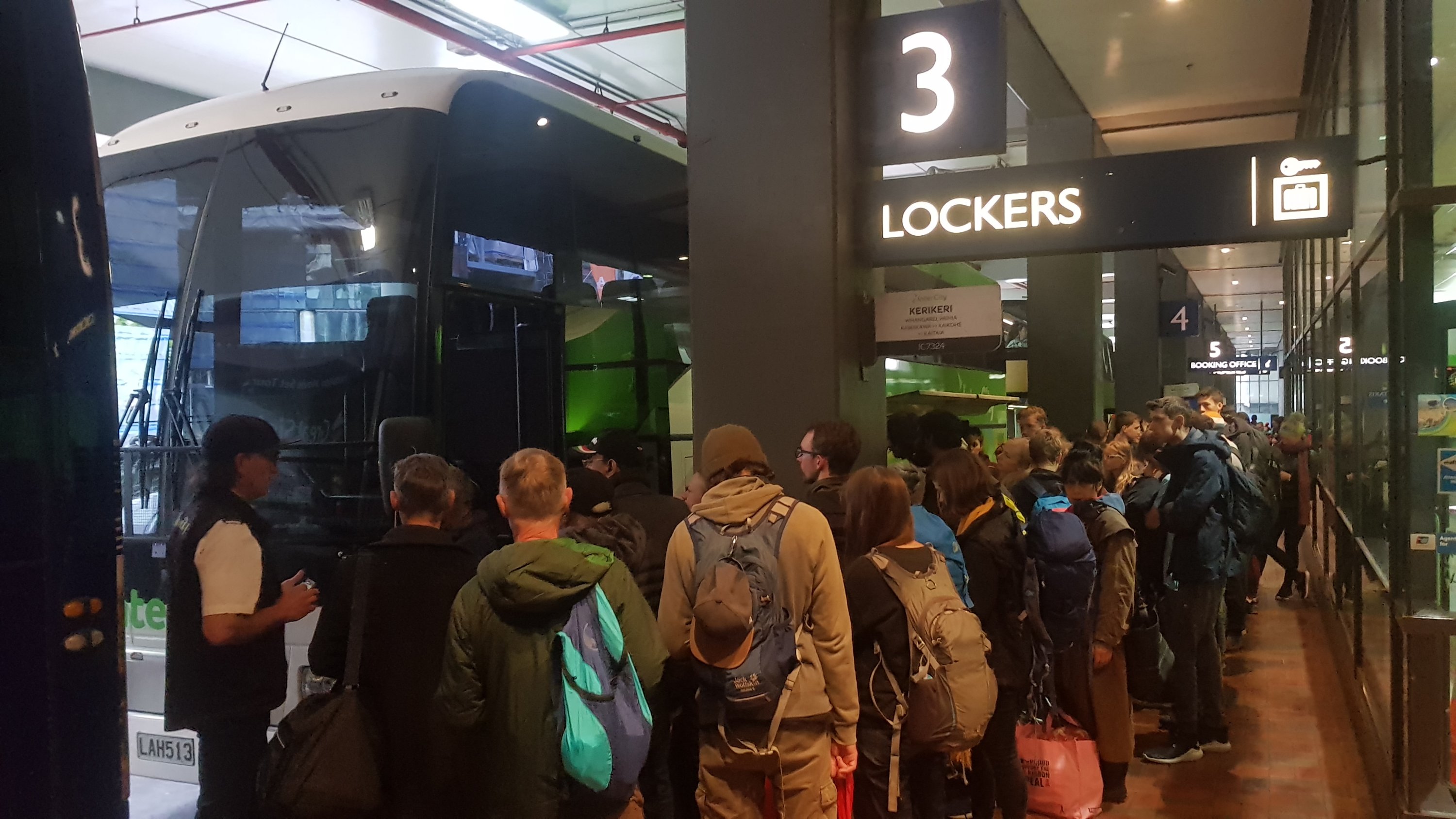 I knew the bus was going to be full because I'd looked at the Intercity website last night. I thought that would be good because there would be other hikers with me, but bad because it would be noisy and loud. Well neither of those were true, there were two people who looked like hikers but they were actually going to Taipa to do volunteering, and the bus was full of a large group of 40 or so young people on working holiday visas who had all been out the night before and so were deathly silent on the bus because they were all hungover.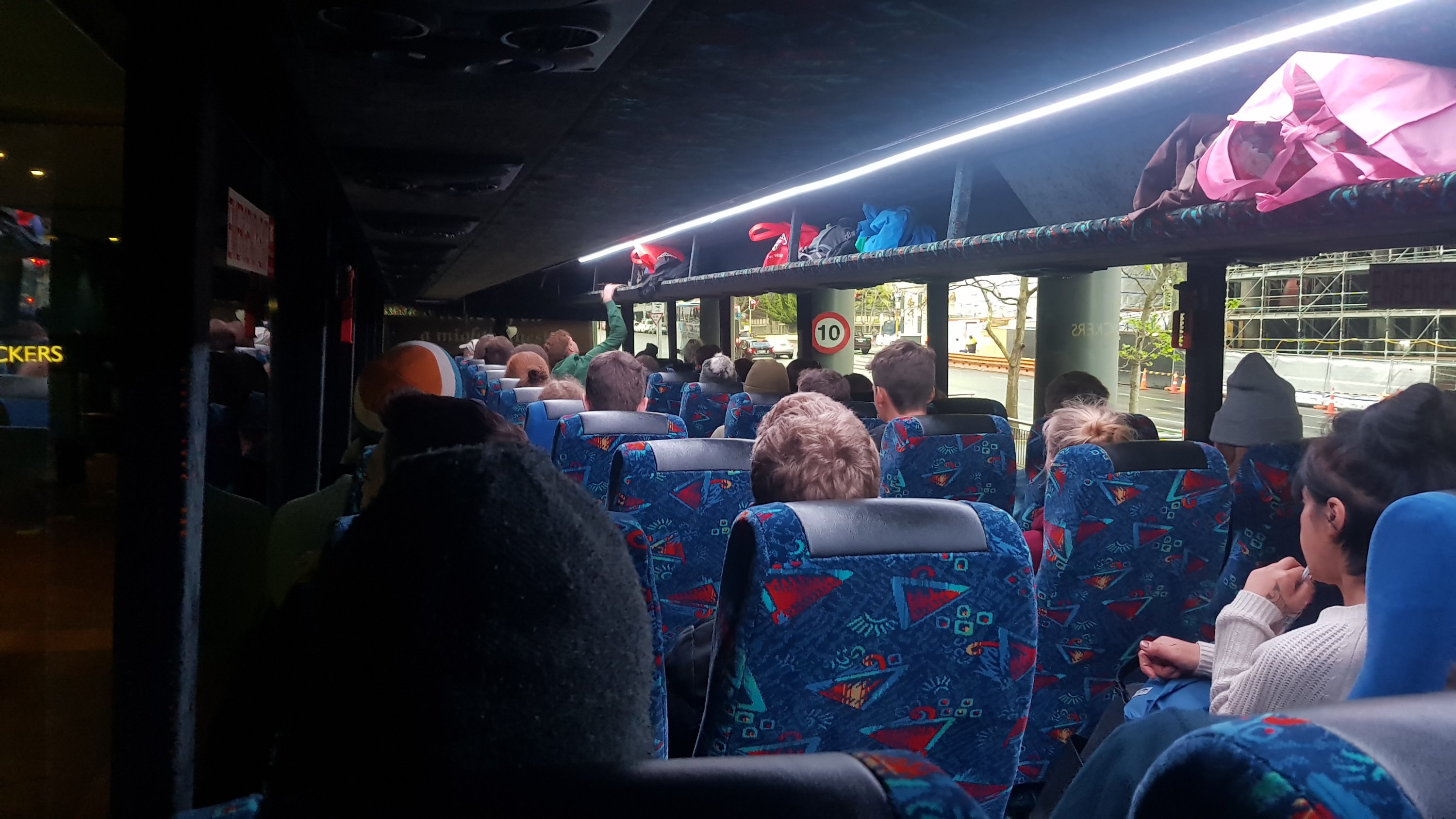 Not long into the bus ride we were greeted by a full rainbow at Akoranga Station. Hopefully a sign of good things to come.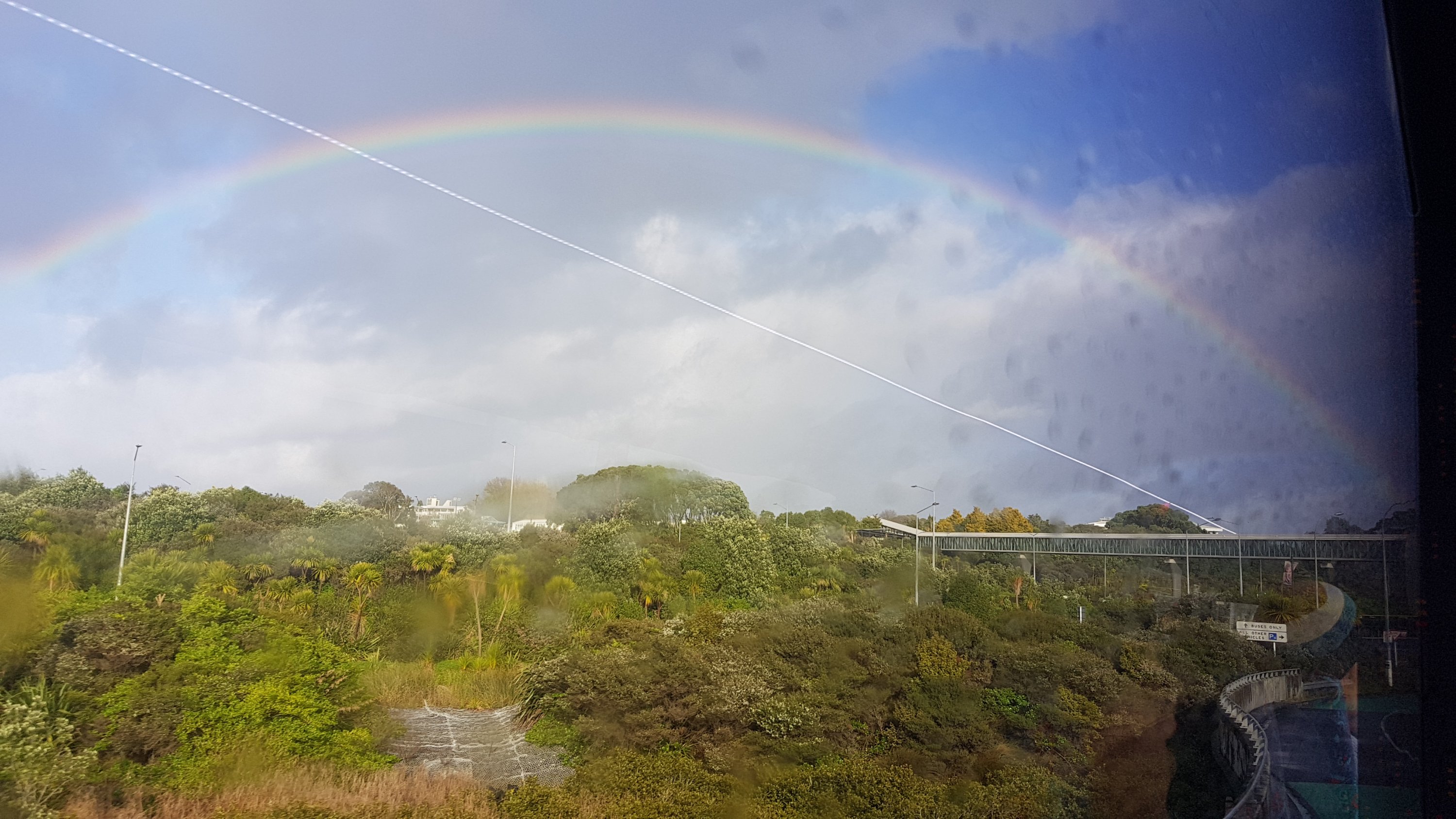 We stopped in various places, one was Warkworth which I reckon is quite a nice town, I could live there because it is not too far from Auckland, and it has a chocolate shop and a pub by the river that sells Guinness. What else does one need.
I had been talking on Facebook to a girl that started a week or so before I did. She runs marathons and we had been chatting since we have started so close together. I heard yesterday that she only made it to Kerikeri where she saw a doctor and was diagnosed with shin splints and she isn't able to walk any more, for at least the next couple of weeks. So that got me a bit nervous that something like that can happen to someone who is as fit as she is.
I've had a niggle in my shoulder for months now and I'm hoping that this isn't aggravated by walking with a heavy pack. I guess once I start walking down 90 Mile Beach for the next few days I will have a better idea of how I feel. It would suck to have to end the walk early like this girl did due to injury but I used to run a lot and I know how easily injuries occur and often there is nothing you could have done to prevent them.
After we got to Kerikeri I then transferred to the Kaitaia bus. The ride was uneventful but at Kaitaia I knew that the final bus stop was a long way from where I needed to be to get my next pickup, but the driver was kind enough to stop the bus near McDonalds north of Kaitaia so I didn't have to walk across town. I wasn't sure if she would or not, because she told the two volunteers that she couldn't drop them in Taipa despite driving right through there. But I worked out that that was because there were so many roadworks at Taipa while they widen the one-lane bridge that there was nowhere to stop.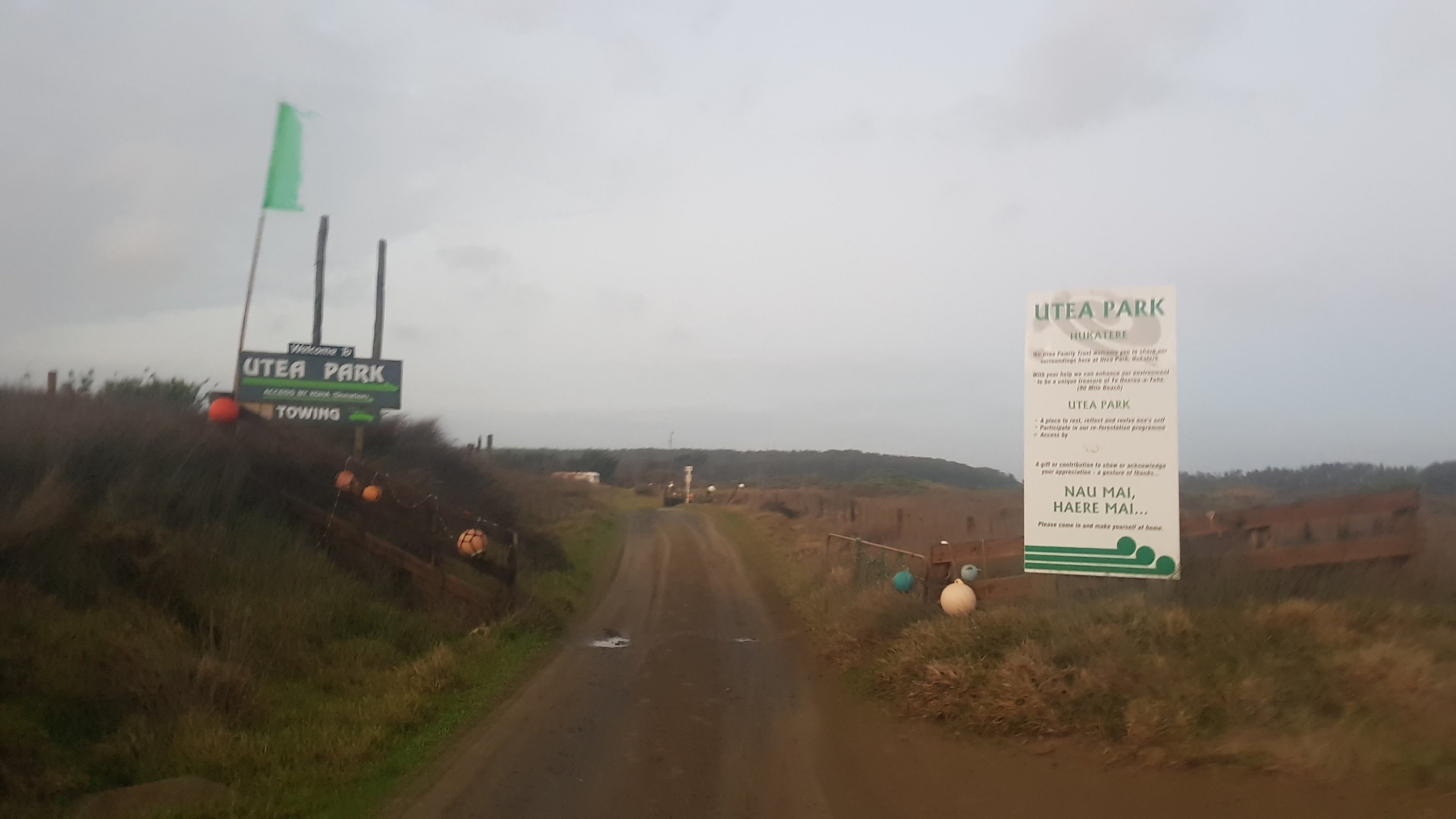 I had McDonalds for lunch and then Tania from Utea Park picked me up from there and took me to the Utea Park campground. She is going to take me to Cape Reinga in the morning. I'm in a cabin called Ruru – the leftmost of these two cabins.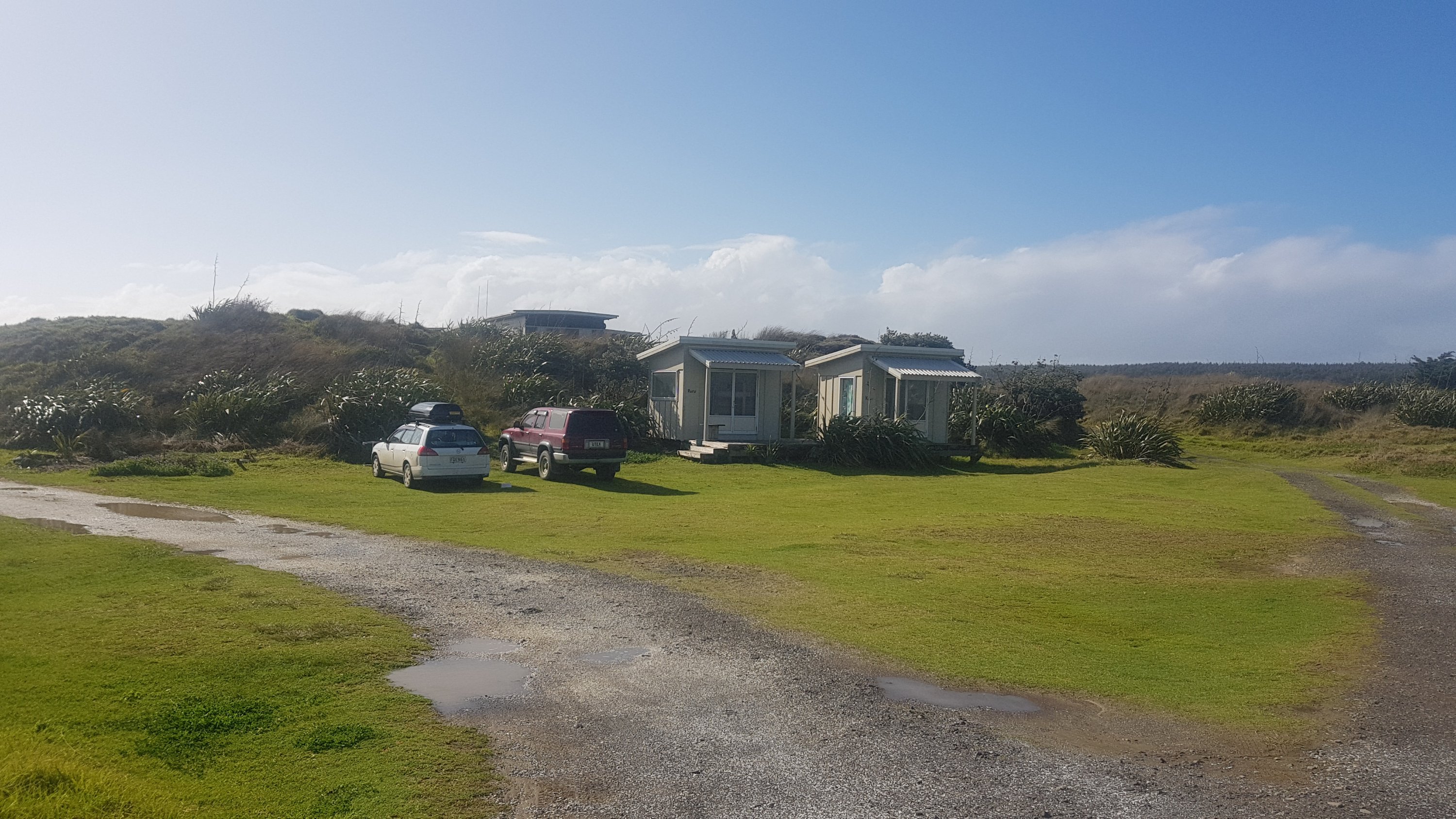 I'm so glad I'm staying in a cabin tonight… The wind is blowing so hard I feel like the cabin is going to fall down. The cabin and even the kitchen are shaking. The rain was pretty bad too earlier but at least the rain is supposed to clear tomorrow, at least for a few days… Although the wind is not scheduled to die down.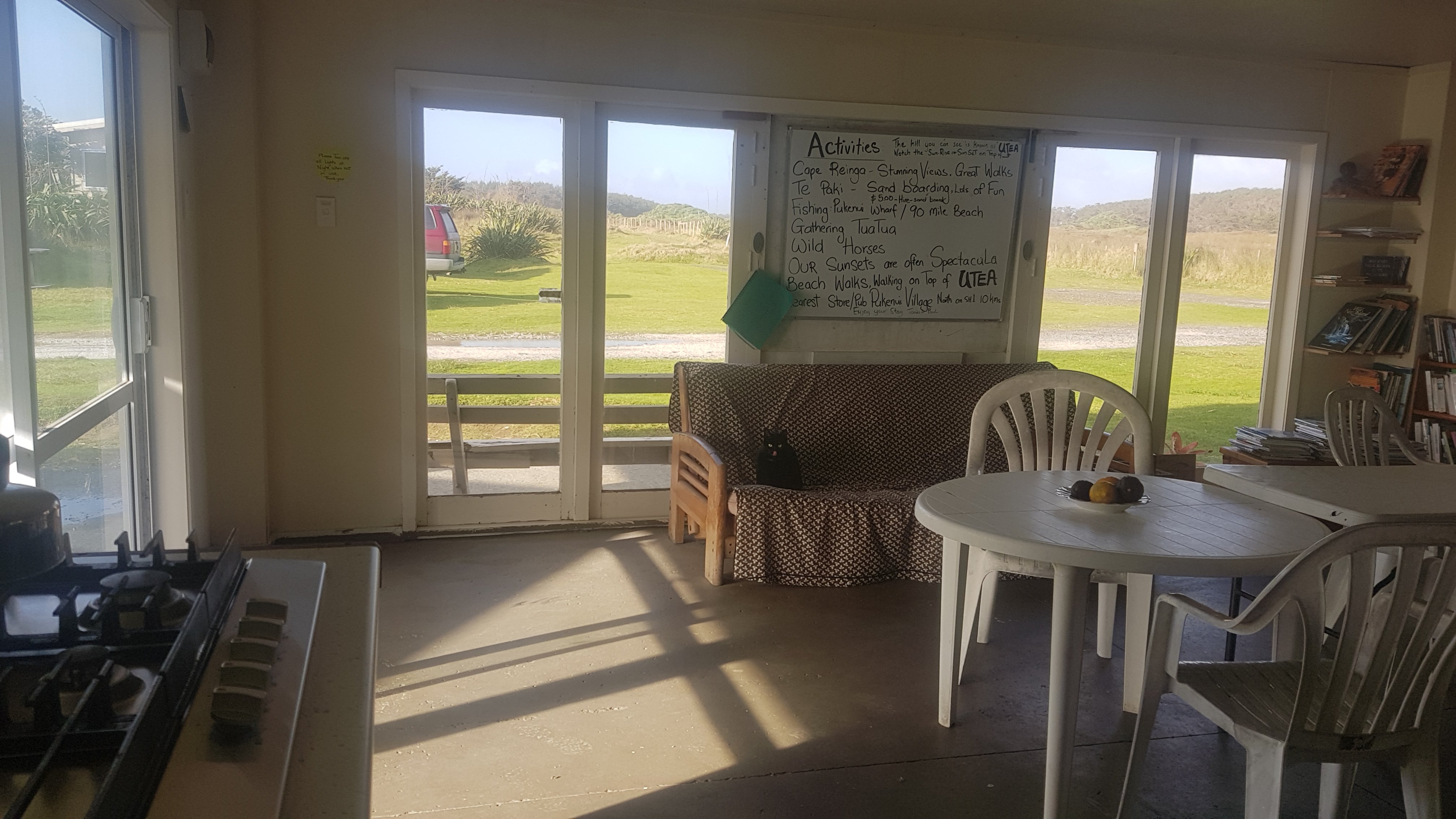 This seems like a nice place. I bet it will seem even nicer when I pass back through here on the 3rd or 4th day of the walk. People on the Te Araroa Facebook group always rave about this place. Sadly they're closing down on the 30th of September because of disagreements with the Far North District Council. Because of my timing I could literally be their last guest in a few days' time.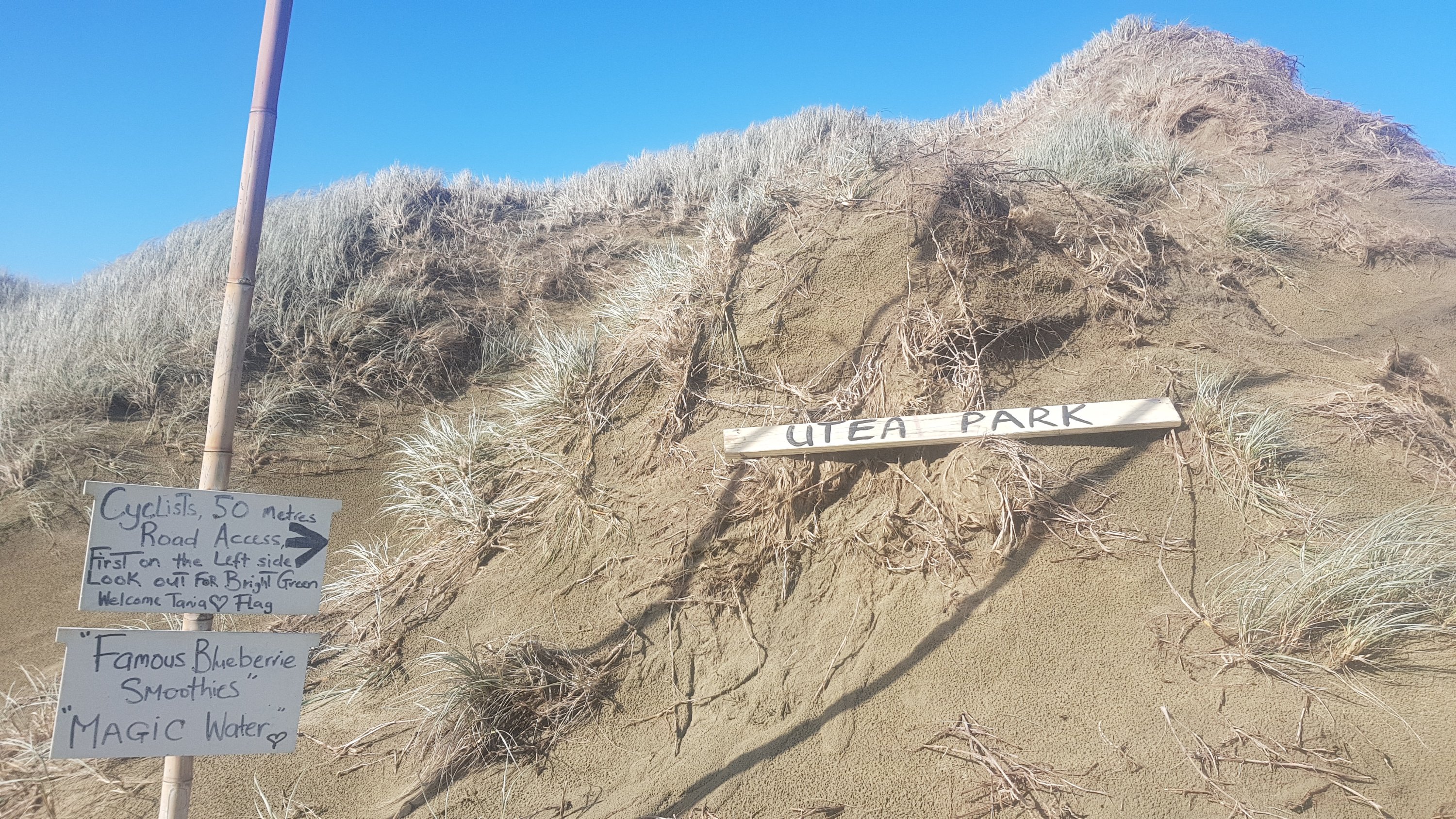 I went for a quick jog up this hill to find a geocache. The hill is apparently called Utea also. I saw the campground from the top of the hill. The sunset would have been wonderful if it wasn't so cloudy, I understand.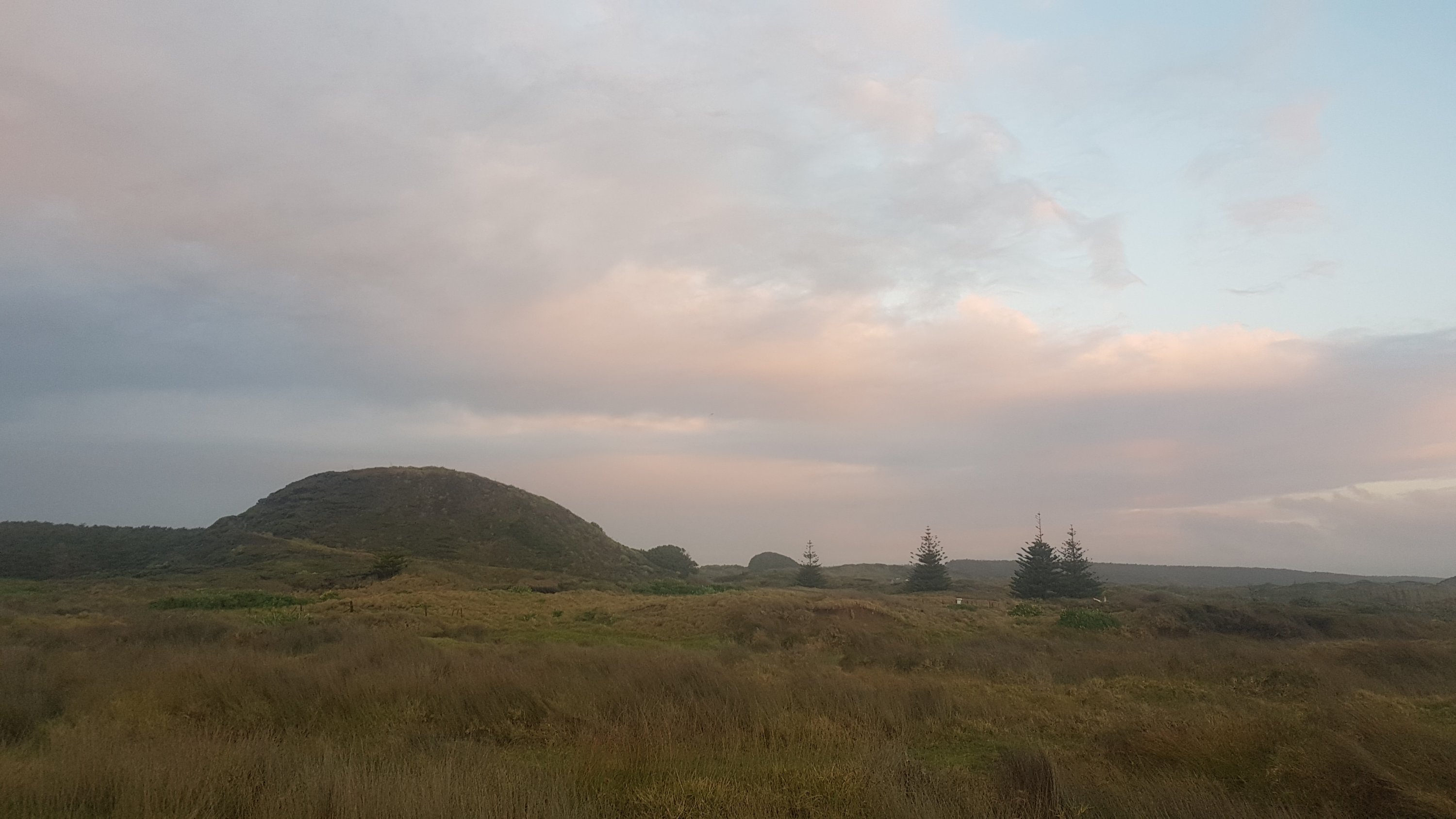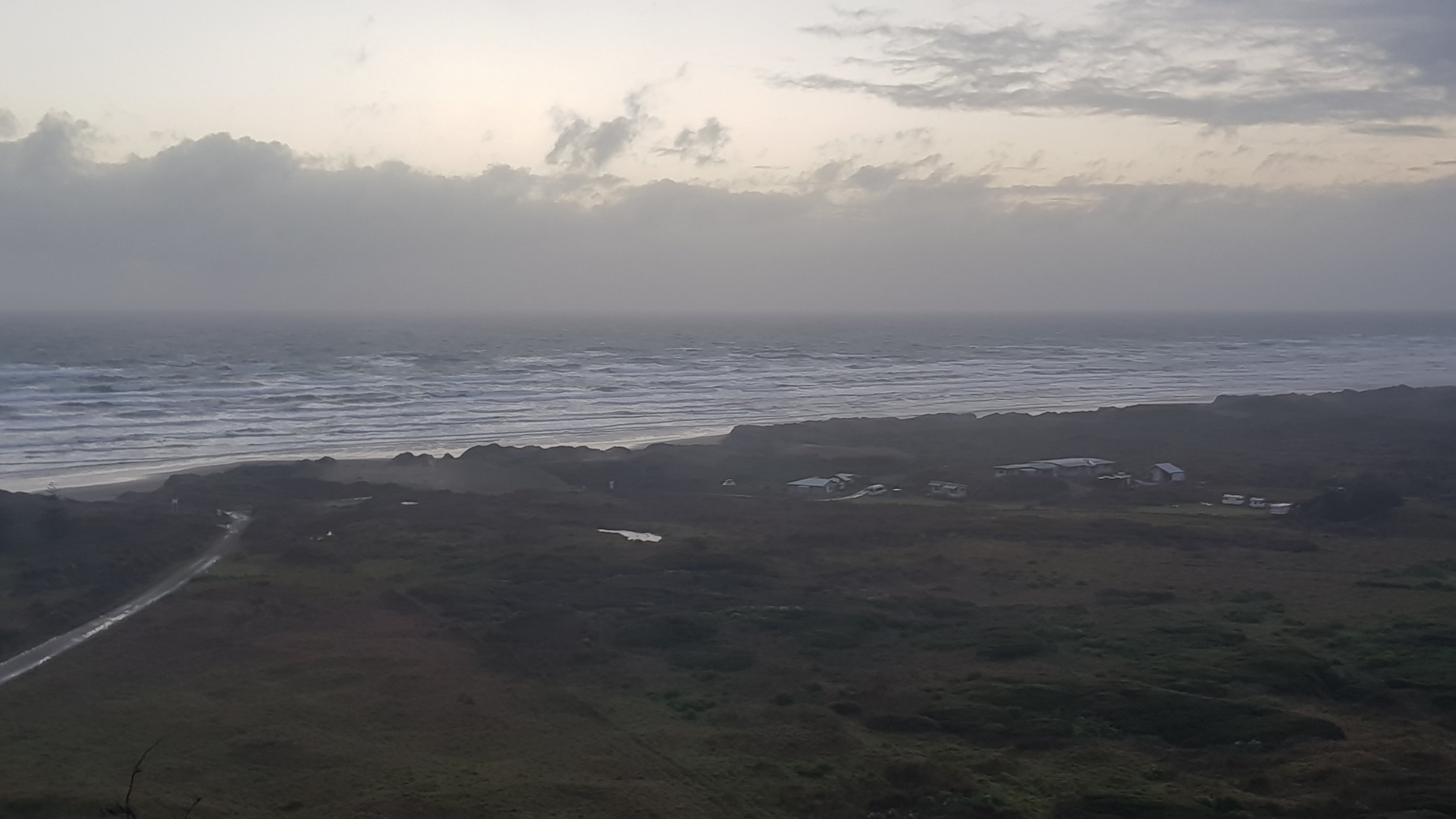 I'm surprised that there is actually cellphone reception here so I can post this. I'm heading to bed now, its been a long day after 8 hours in buses and cars. I hope I actually can get some sleep with all this wind. 8:30am we leave for the Cape!