Date: 7 October
Distance walked: 6.3km
Trail covered: kms 218.1 to 223.1
Weather: raining a lot but I missed most of it
Decibel level of the kid yelling "Muuuuuuuummmmm" at the cafe: 179db
This was really supposed to be a rest day, but I wanted to walk to a place that had a few more amenities around, and a cafe or something. I continued down the trail a bit, heading to a very cheap Airbnb that I found last night.
At first I thought I was walking through somebody's backyard…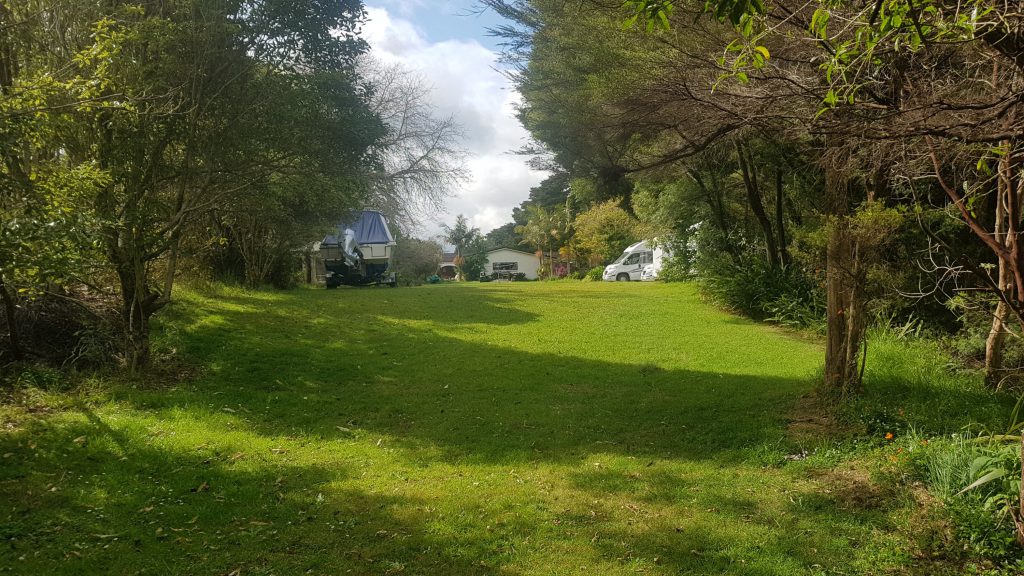 Okay now I'm definitely walking through someone's backyard.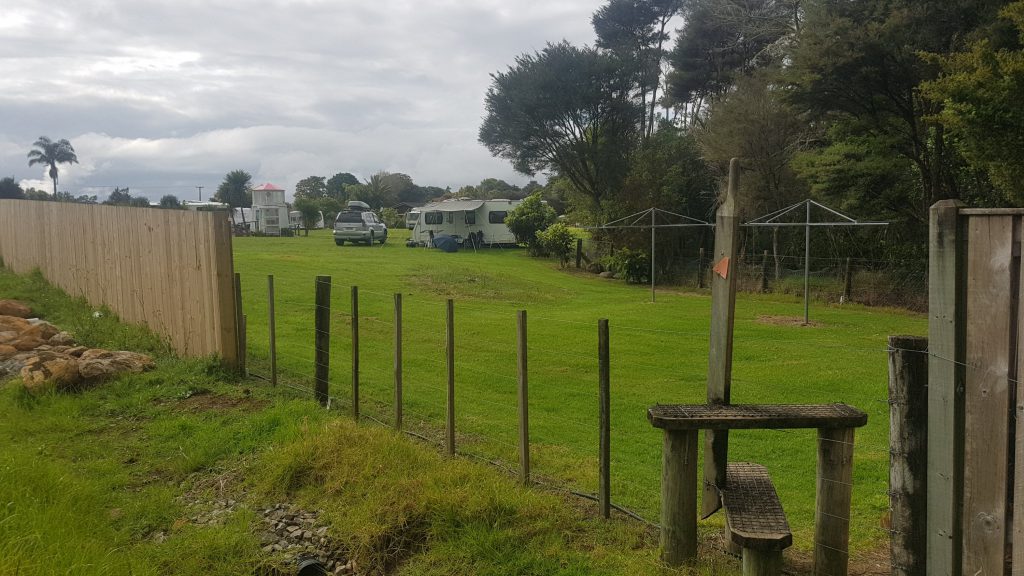 Actually it was walking through lots of people's rear sections. It was a very interesting pathway. It was also along the river and very beautiful.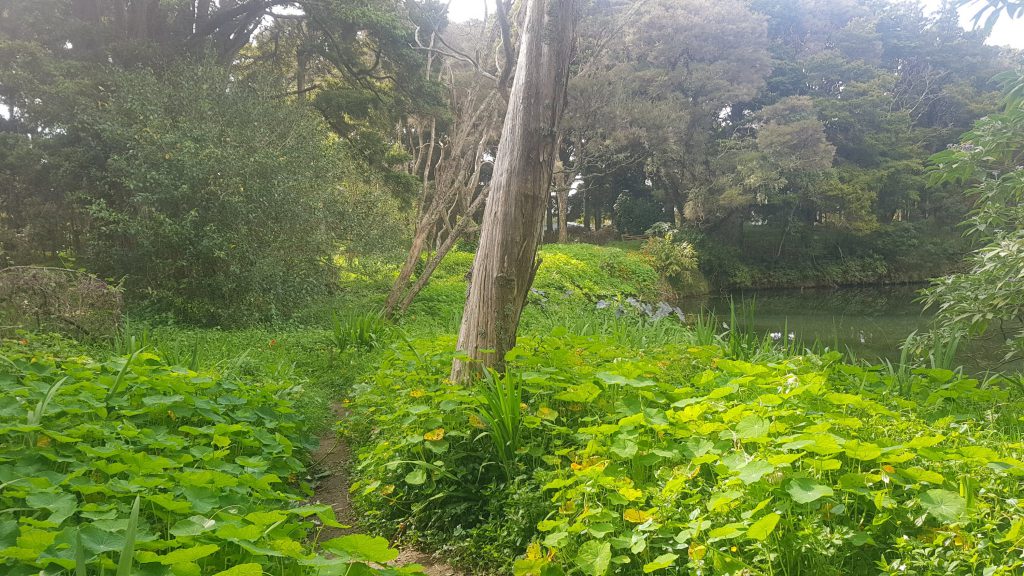 Then it turned into more of a forest track. At one point I passed the Rainbow Falls. I'd honestly never even heard of these before. Very beautiful and hardly anyone else around.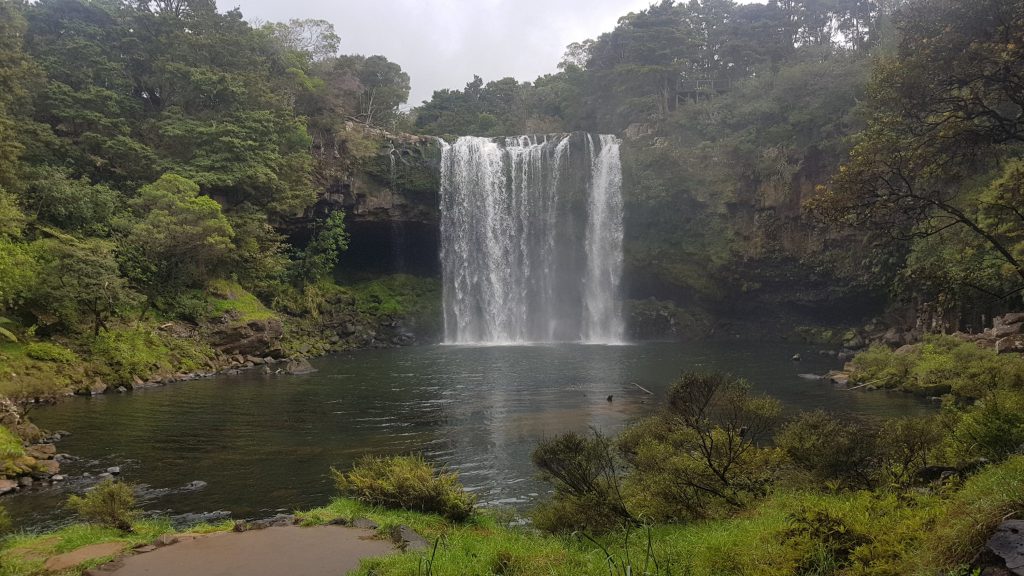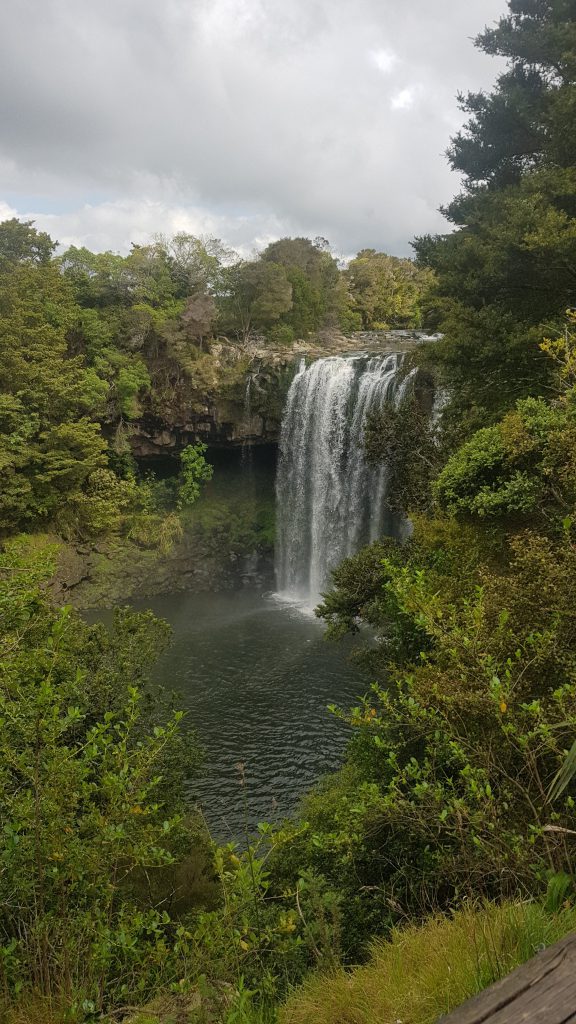 Here's my 11am picture, walking through the trees. I thought I'd include myself in the picture because for the first time ever, I'm wearing a different shirt! This shirt is normally my spare in case my main shirt gets wet or unbearably stinky. But since I was wearing it yesterday while doing laundry I thought I'd keep it on.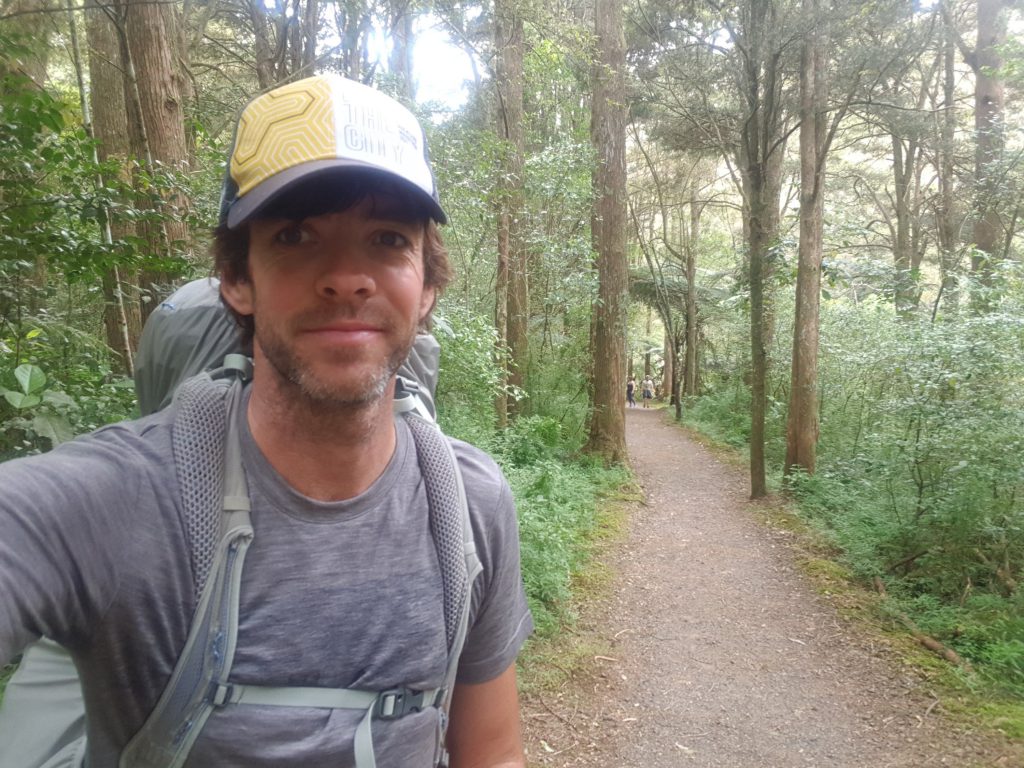 Then there was this guy on the path.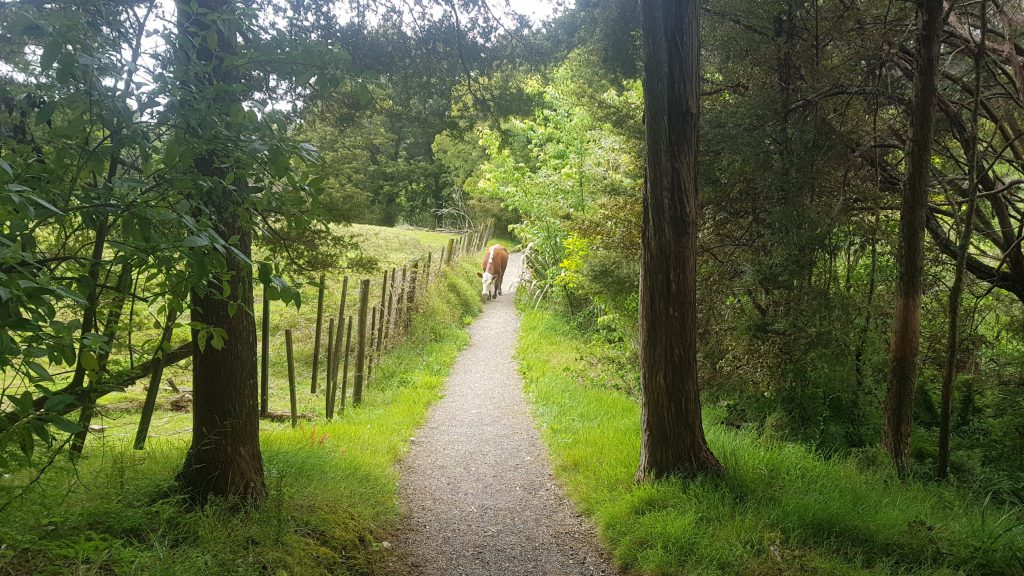 I was very surprised to see a cow on the path. And it was approaching me quite quickly. There definitely wasnt room for us to pass each other on this small pathway. So now what?
As soon as I said "hello" though it turned away and ran off in the other direction. I didn't know where it would go though. There was no exit off the path. Saw it again just up the path. It ran off down a side bit and so I got past.
Saw another set of falls, just as it started to rain…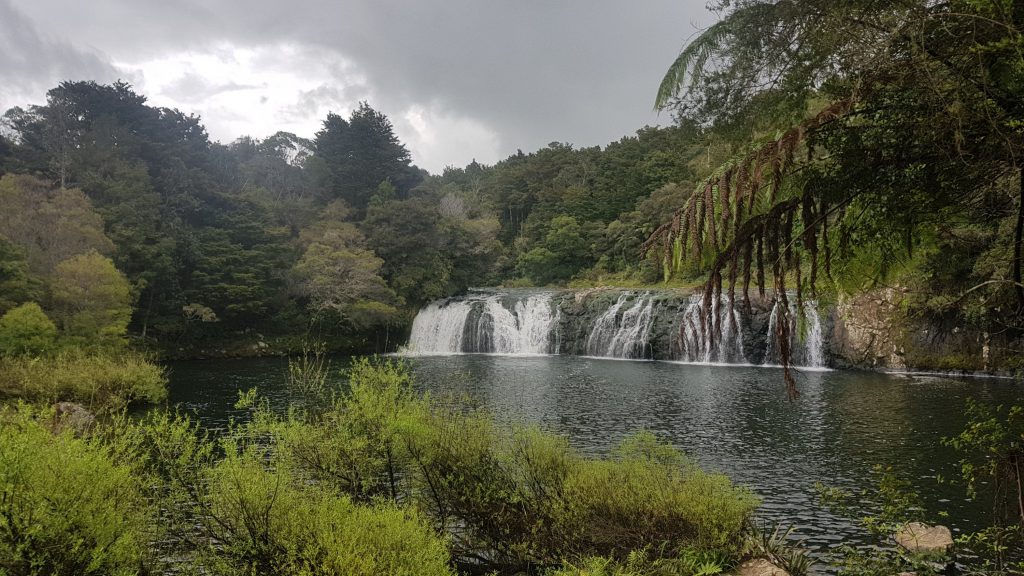 I'd reached the end of the river trail. There were a lot of roosters around here. The people sitting at the table up there were surrounded by them.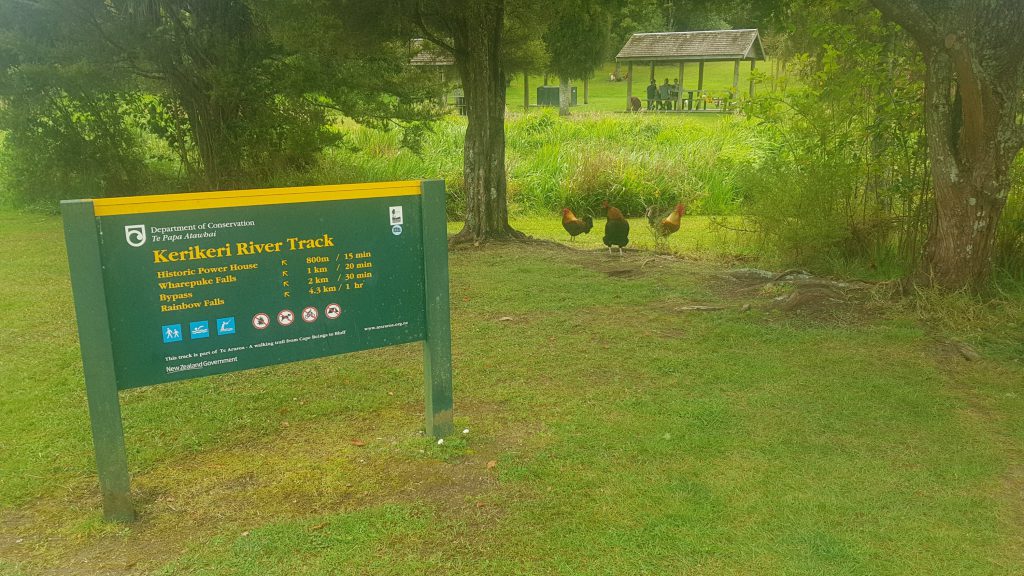 Then I made it to the Kerikeri Stone Store. This is as far as I was walking today, my Airbnb is very close to here. So I had lunch in the cafe and then luckily I got a message to say I could check in any time. This was great because it is school holidays and the roar of children in the cafe was astonishingly loud.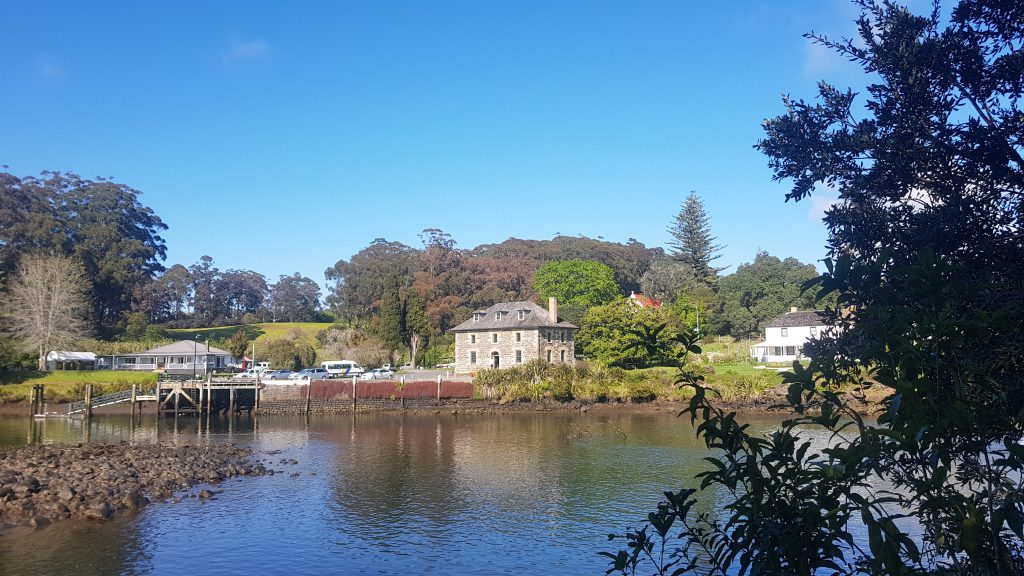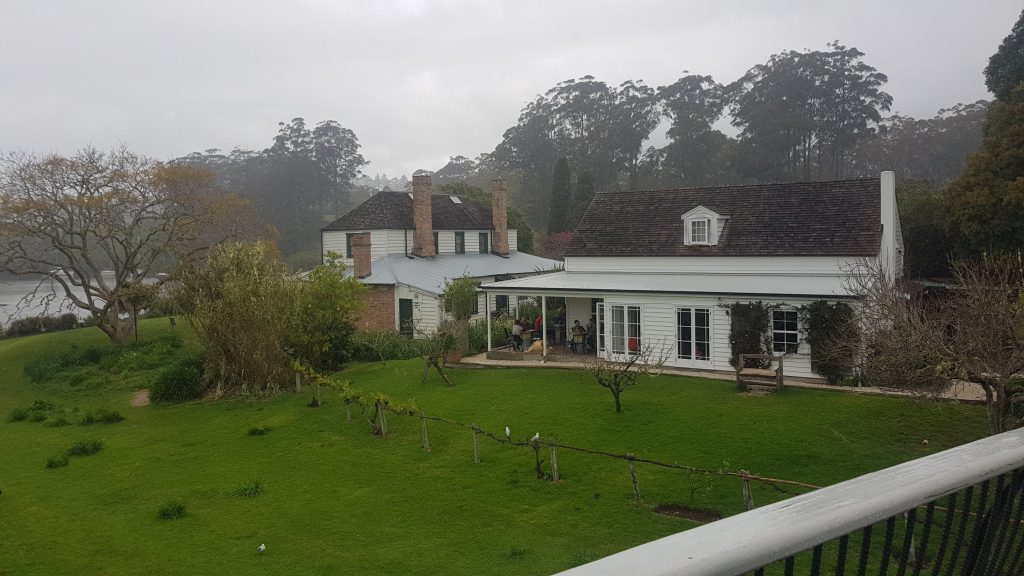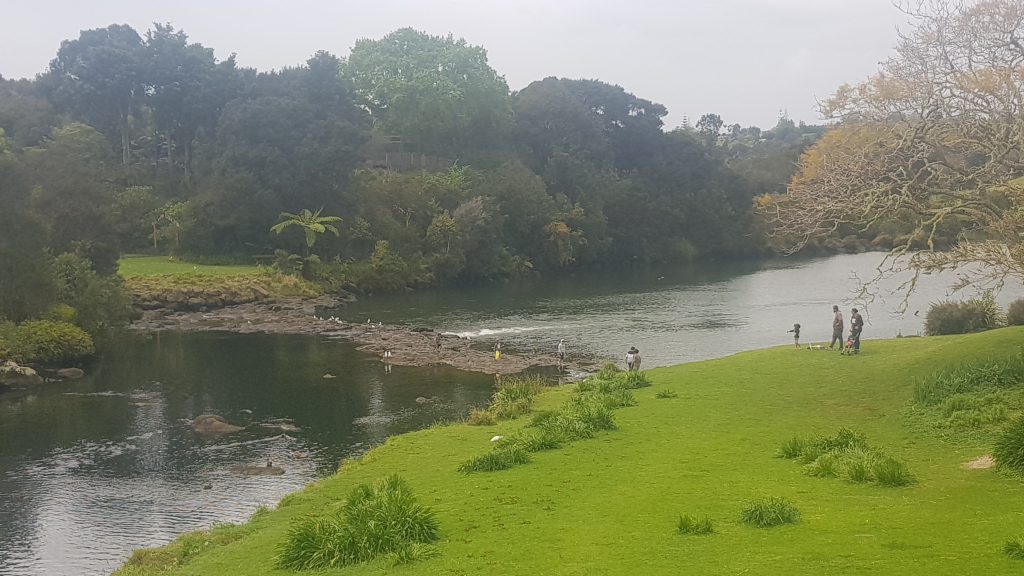 My stepdad knew I was here and he said "try the chocolate brownie, it is excellent". It must have been excellent as it was sold out by midday!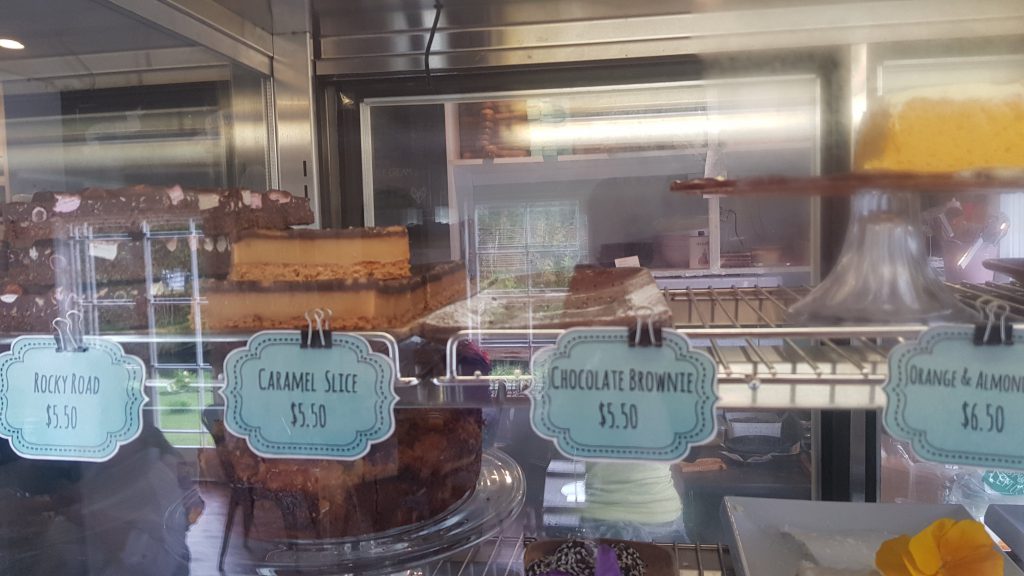 I wanted one of these cakes, so I went to the counter… but where the hell is my credit card? It can't have gone far between the counter when I ordered last time and my chair. I spent a bit of time looking for it, and found it down the side of the comfy chair I was sitting on before. Oops – lucky I actually went back for some cake, because otherwise I would have left the cafe without knowing I was missing my credit card.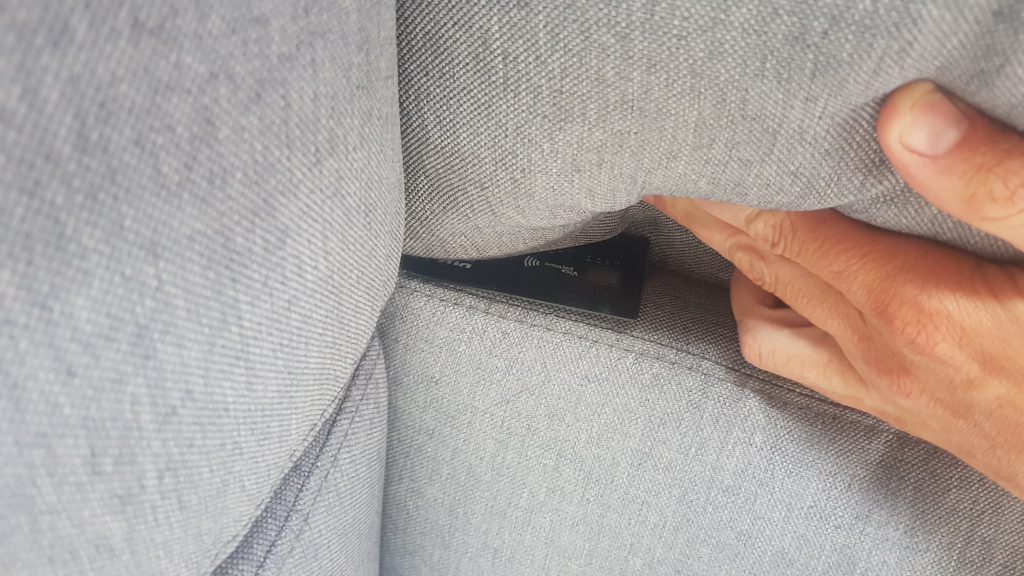 I walked to my Airbnb 10 minutes away. I can't believe I found this Airbnb for $50 a night, and I have it all to myself. I've booked in for 2 nights to get a bit of rest for my sore foot and knee. 2 days is also all they had available. If you're walking this way, and want your own cheap place for a night or two, I'd highly recommend it. It's 3 minutes walk from the trail. Here's the listing. If you are new to Airbnb and sign up with this link you apparently get between $19 and $69 off your first booking.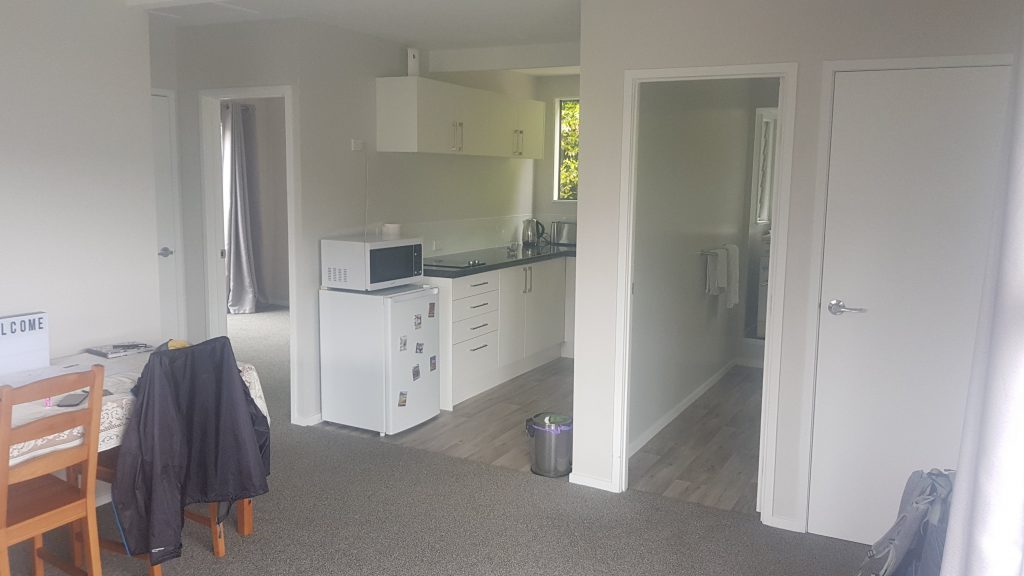 It's near the stone store but a fair walk from town, and the weather forecast sucks. "Chance shower" yeah right. It's raining hard now.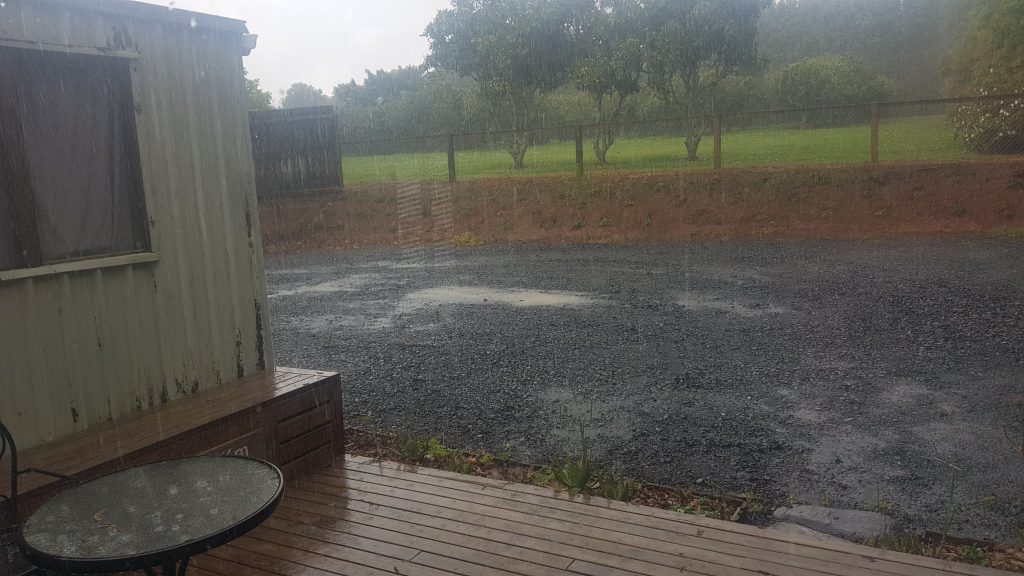 Now the bad news… I have realised that my sore foot is getting worse not better. Today I only walked 6km but I was hobbling along like a 90 year old granny. In fact I think a 90 year old granny passed me. I've booked in to the physio tomorow. Gonna see what the advice is. I really don't want to have to stop the trail here as it's been a blast so far but I also don't want any permanent injury. Hopefully best case scenario is they say a bit of rest and a bit of strapping tape and I'll be good to go. And if not, hopefully the worst case scenario is that I have to take a month off but then I can keep going.
I won't post much more until I know for sure. Thanks to all of those who have been reading so far. I loved all of your comments.
Today's walk on the map (blue = Te Araroa, red = today's walk):