Date: 5 November
After my 58km walk yesterday, I had to be careful in the shower. I was sunburnt, red from chafing, I had a new blister on my foot from the running shoes, and a strange rash on both my feet. But yet, no pain that concerned me – hooray. When you have a very light pack, it's definitely much easier to do a long distance. And the more I thought about it, the more I thought that the rash on my feet was because I had a cheaper laundry detergent in the house that my skin didn't like. It was gone by the end of the day.
I went to have breakfast in Newmarket and I passed the Crocs store. I saw this display in the window – "Croctober – 31 days of comfort, style & crocs". I can't believe I missed "croctober". Now all I have is "movember".
And I don't like the phrase "comfort, style & crocs" – the way I read this is that crocs are neither comfortable nor stylish. We all know that isn't true!
I also couldn't stop thinking about the tiny ice-cream I got last night from Sal's. I had to do something about that.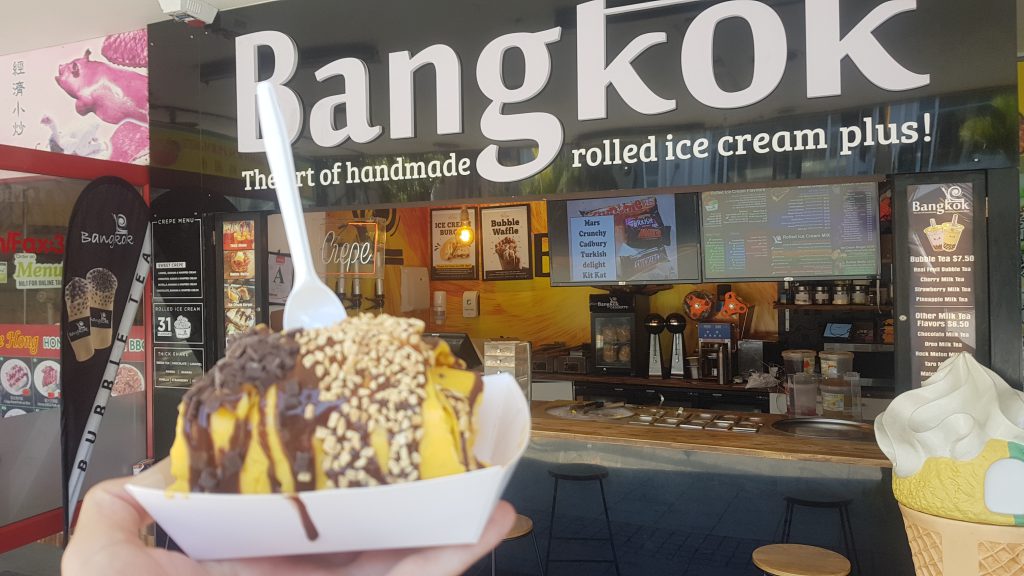 I went to Bangkok Rolled Icecream on Karangahape Road. And I got a real icecream. Actually, I tried to go there during one of my previous rest days but I got there at lunchtime and didn't realise that it doesn't open until 2pm. Afterwards, I wished I got a chocolate icecream instead of the tropical one that I did get, but it was still good.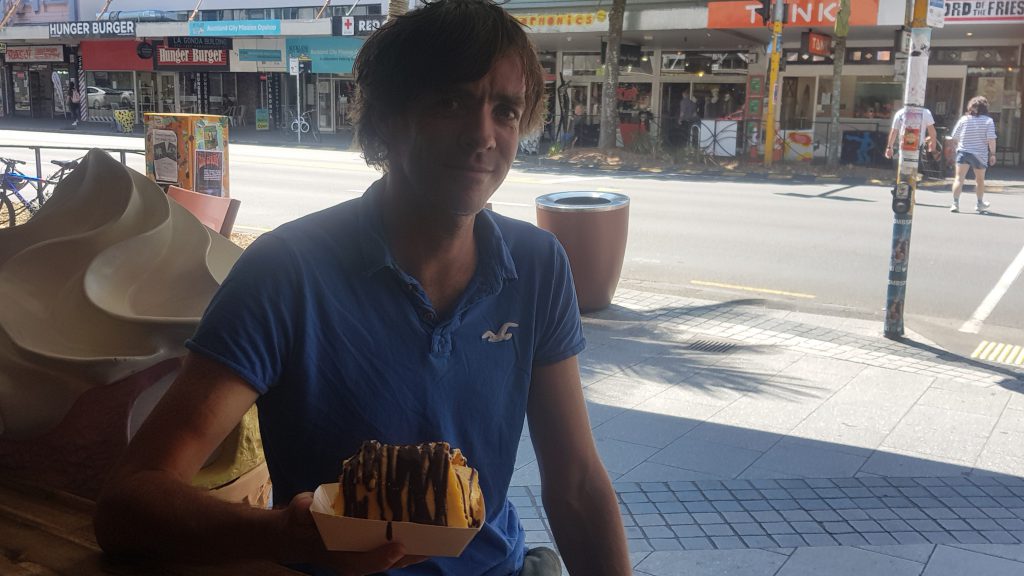 In the evening, I went and had dinner and drinks with friends. But now I'm gonna make sure I get an early night because I have to get up early to catch the first train in the morning. Although it's Guy Fawkes and with all the fireworks going off around me, it might be hard to sleep.