Date: 10 February – 6 March
Back in February, at the end of my 7 days staying at the Methven Campground, I realised that since my leg wasn't getting better, I flew back to Auckland on February 10 and spent the first week or so after that staying with family. I still couldn't walk very much during this week.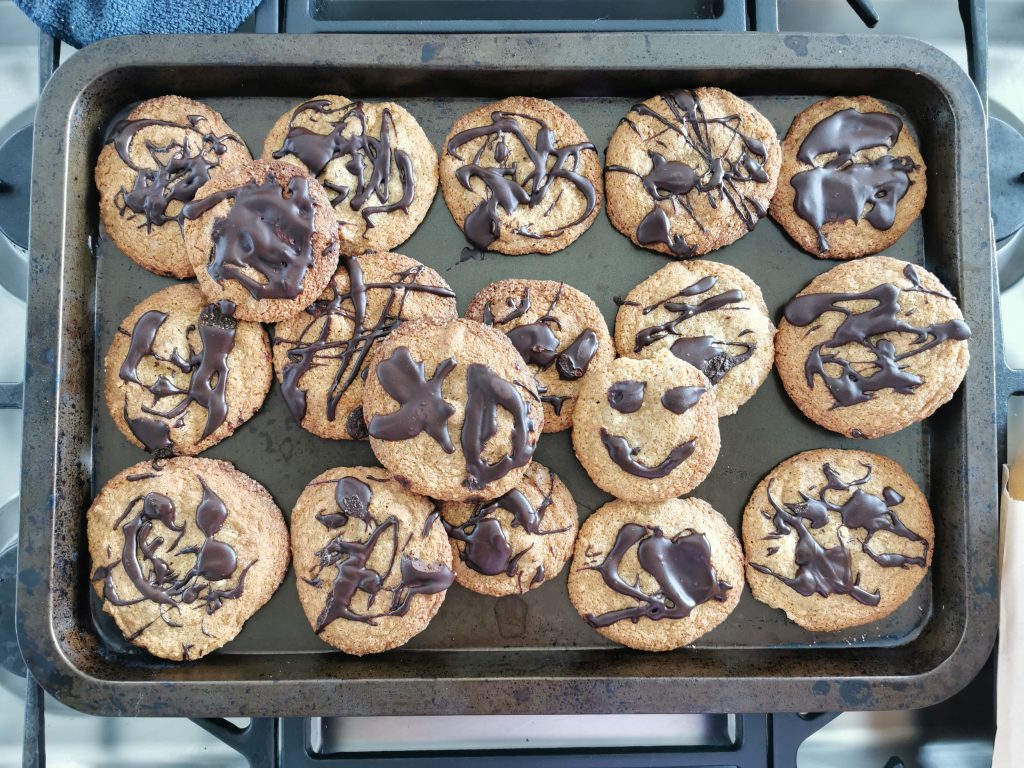 The Coronavirus COVID-19 is suddenly a big thing now here and around the world, and while I was staying with my sister in Whangaparaoa we saw all the campervans that were being used to quarantine people on the cruise ship where Coronavirus was discovered.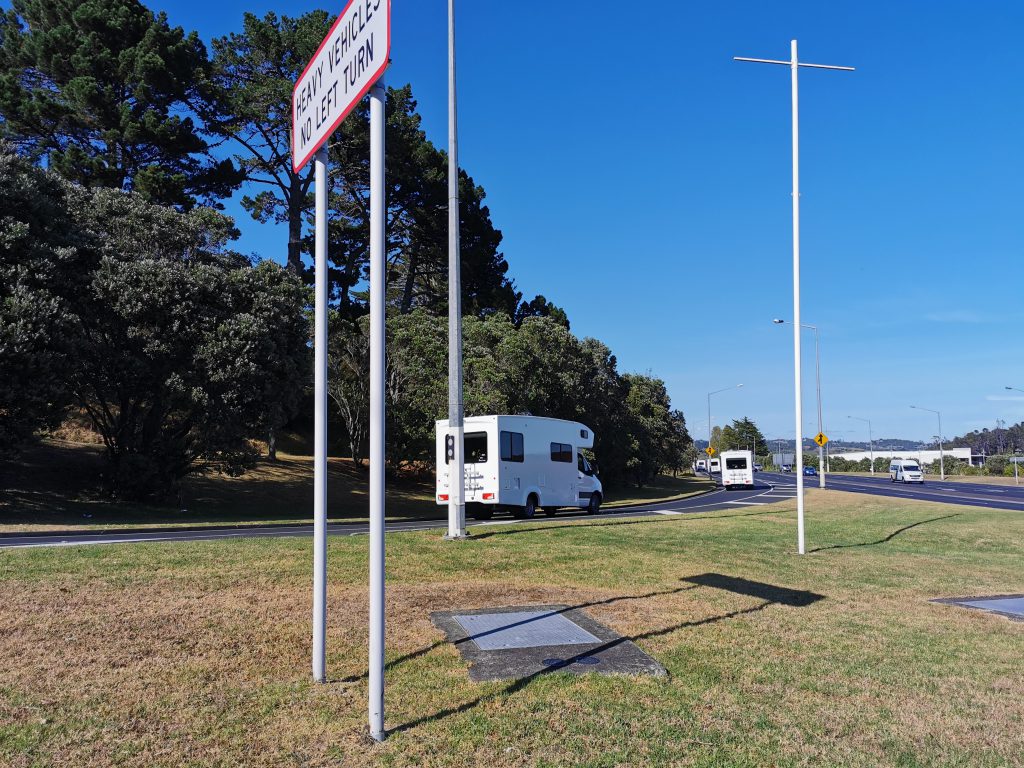 After that I actually did buy a new car to replace my car that was stolen at Christmas, so for most of the rest of the time I was actually able to go for a few road trips. It's funny how much quicker it is to drive around the country than walk it! There was a lot of visiting friends done, and a lot of geocaching.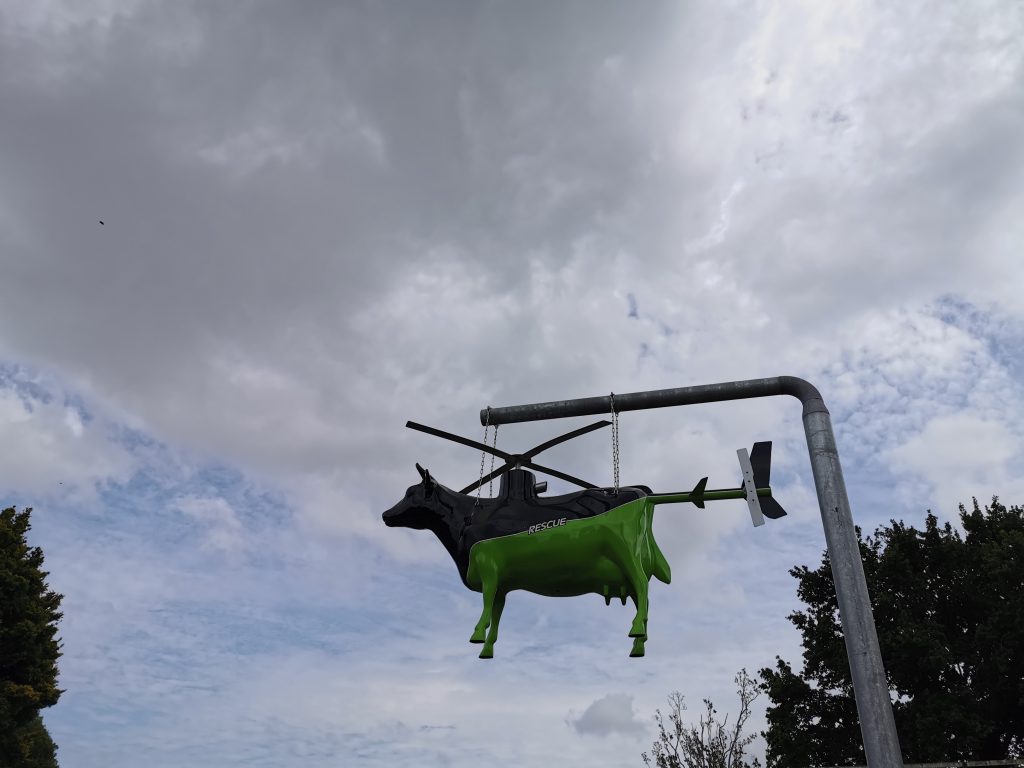 I saw a kiwi while I was at the zoo. It would be cool to see one in the wild while walking but I think that's unlikely! I've only heard them at night a few times so far. This one at the zoo got so close I could have reached out and touched it.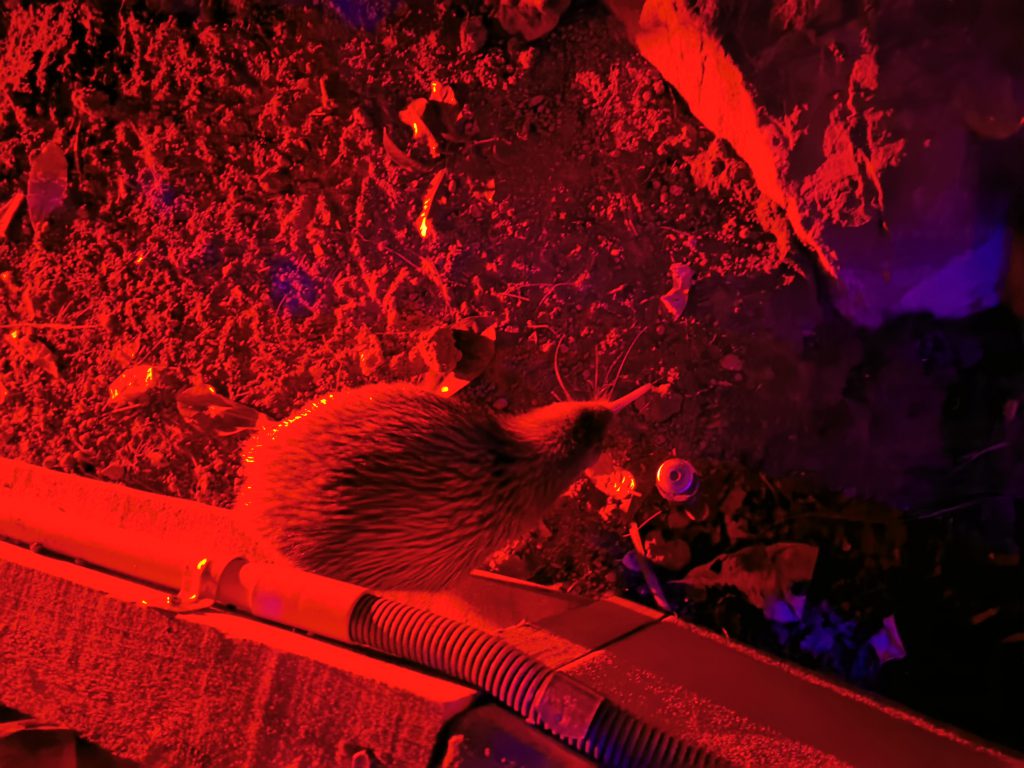 After a few weeks, once my leg felt healed I did several long walks, at first without my pack, and then with my pack to make sure that my leg didn't hurt any more. My leg seemed completely healed towards the end of February but due to reasons that aren't trail related, I didn't end up making it back to Methven until the 6th of March.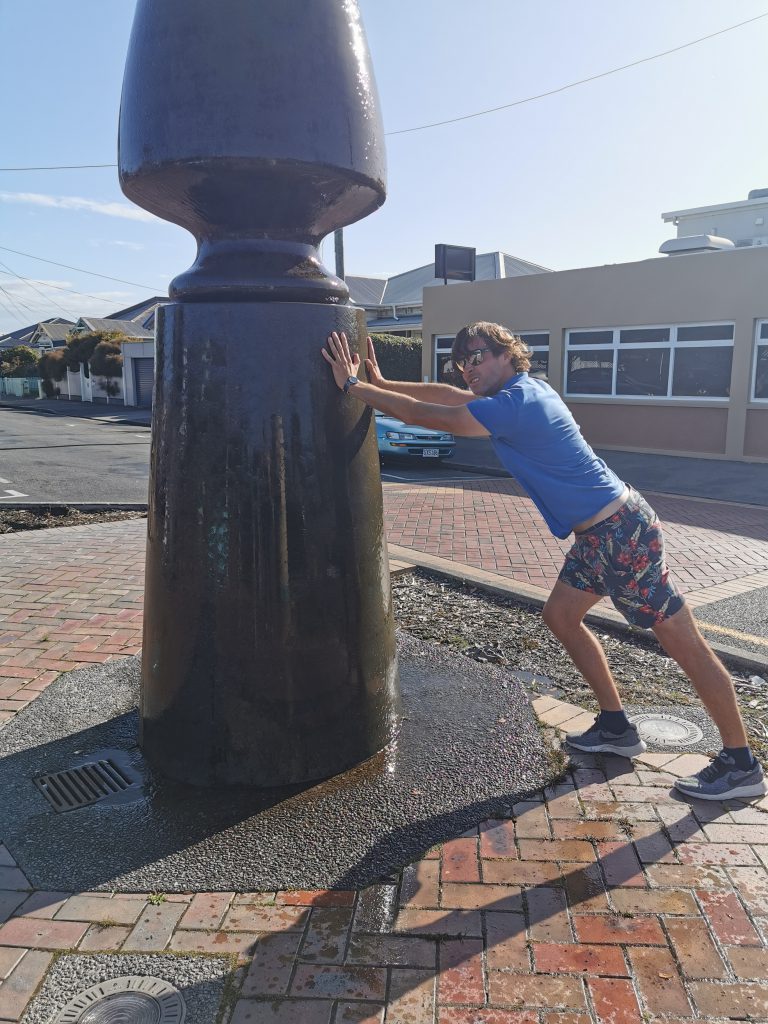 Now that Coronavirus has reached New Zealand (only three confirmed cases in Auckland as of right now), I'm glad I'm not working in an Auckland office job and instead I'll be walking in remote places in the South Island where hopefully the virus won't reach me. Plus I'm looking forward to walking again. There were times during the last month when I almost decided not to finish the walk and just end it at Methven – I thought that I had already got everything out of the walk that I wanted to. But I do want to finish the walk, I do want to see Bluff and I also want to see a kea.  #goals
I arrived at Christchurch Airport to find it colder and windier than when I left. I hope it doesn't get too cold over the next month.
I did see a tank outside the airport when I went for a walk.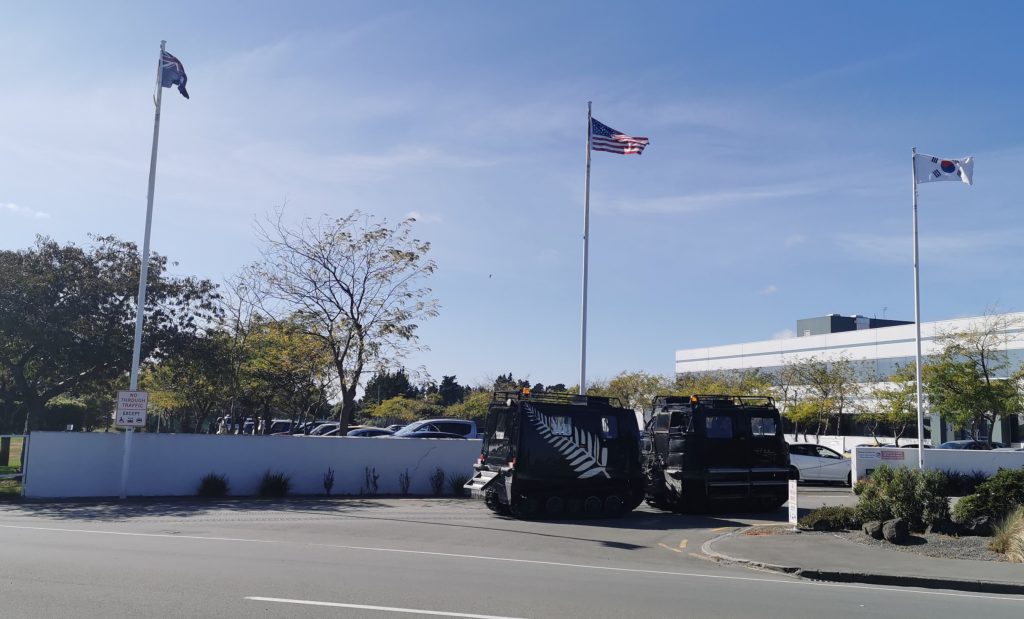 My weight has gone back up a bit. It's now 80.7kg:
25 September: 82kg
4 November: 78kg
1 December: 75.5kg
6 January: 79kg
4 March: 80.7kg
It doesn't look like I'm going to catch up to anyone I know, most people I met have finished now. Rhydian tells me he is going to finish in a week, whereas I've still got a month to go. Oh well, hopefully I'll meet a lot of new and cool people.
This morning I flew Jetstar for the first time in all my recent flying – every other time I've flown Air New Zealand. They were on time, and they appeared to be weighing people's carry on luggage (and they look like they're really strict about it). That's good for someone like me that always sticks to the rules. And they have a "maze" for boarding so that when boarding time comes it's not one big push for the gate, it's an orderly queue. Jetstar just went up in my books.
However I did make a mistake with my timing. I thought the Methven shuttle left the airport at 12:30pm, so I got a 9:15am flight meaning I got up at 5:45am to catch it. Turns out the Methven shuttle only runs at that time on Mondays and Wednesdays. On Fridays it leaves at 4:30pm… so I had six hours to sit around the airport. I could have used that six hours to sleep in and get a later flight. Oops.
On the way to Methven from Christchurch Airport sharing the shuttle with me was a girl called Anka from Germany who is restarting the trail from the same point as me after skipping this section earlier. She was friendly and chatty, and the best bit is she's already organised all the shuttles for all the upcoming logistically awkward sections! And so I can just piggyback on all her hard work. What a nice surprise. And I might have some company too. All I had to do was call Wayne at Alps 2 Ocean and say that I want in on the same shuttle.
Once at the campground it was like I never left. I even got the same cabin that I spent an entire 7 days in last month. It felt a lot better being here and being actually able to walk.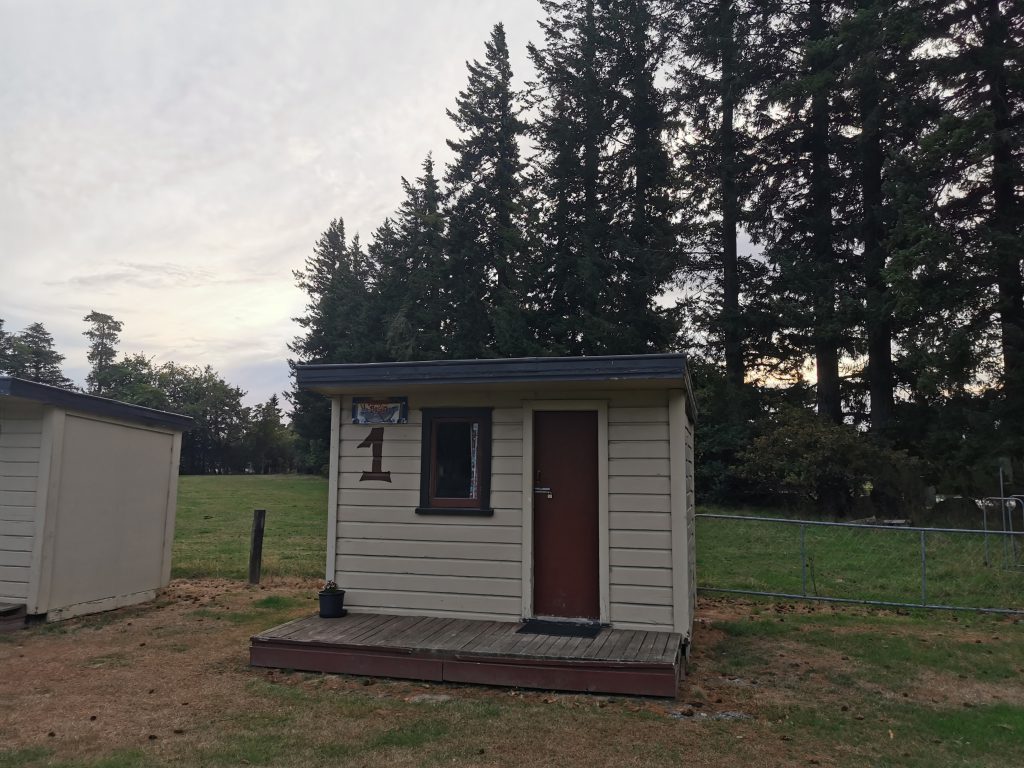 Here's the pizza I got from the village takeaways. I had to wait an hour and a quarter for it, because at first they forgot to make it and then they dropped it on the ground and had to make a new one.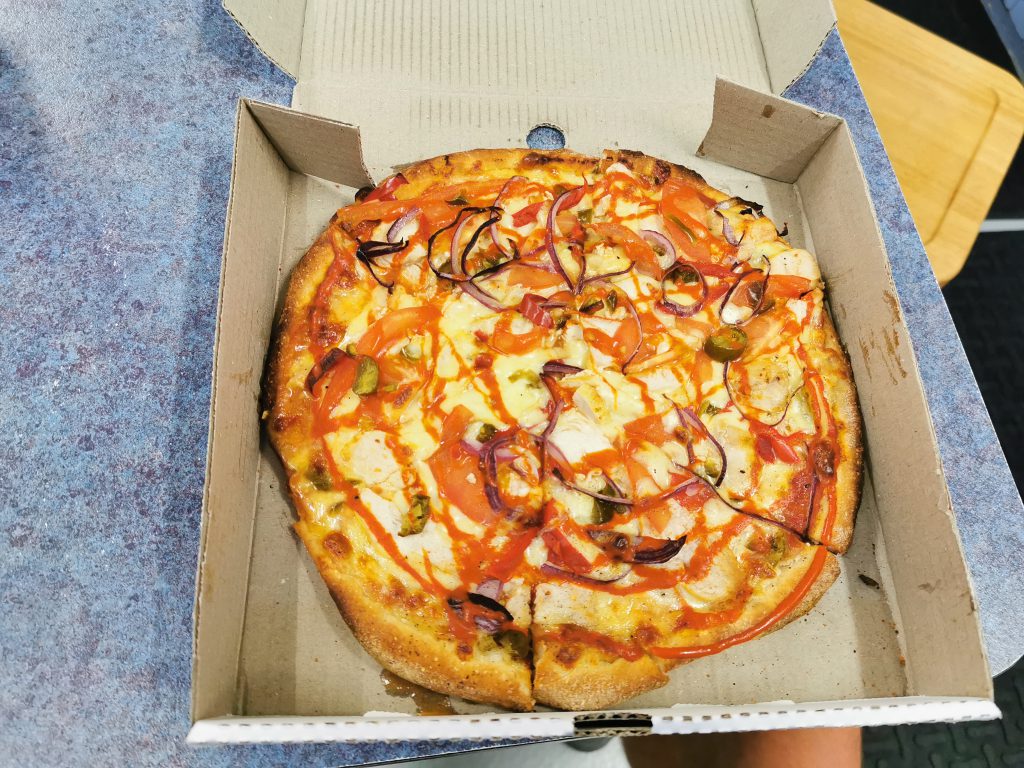 At 8am tomorrow morning the trail will officially be starting again. FINALLY. The highlight coming up on Tuesday or Wednesday is the Stag Saddle, the highest point on the whole trail. Can't wait.