Date: 2 March 2021
Trail covered: 34.5km (kms 2748.7 to 2783.2)
Weather: sunny
I woke up this morning and the full moon was out.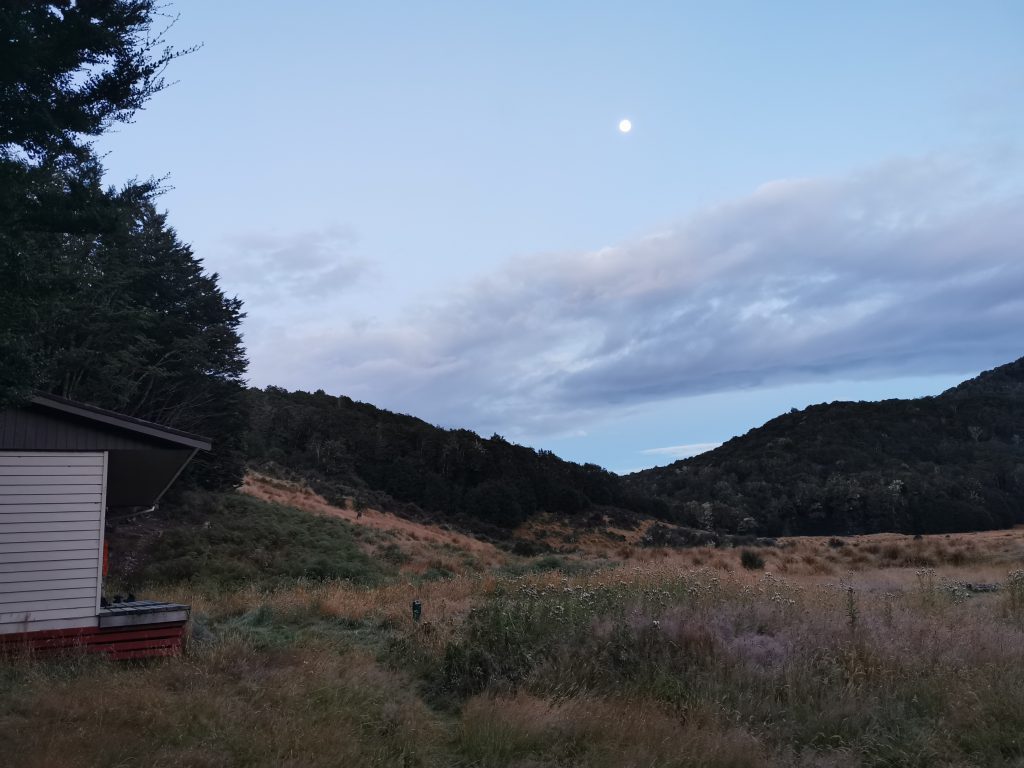 We had to put wet socks and shoes on, but we knew a river crossing was coming up very soon so it wasn't so bad. We were going to get wet no matter what.
Nicola and I set off together back the way we came in yesterday.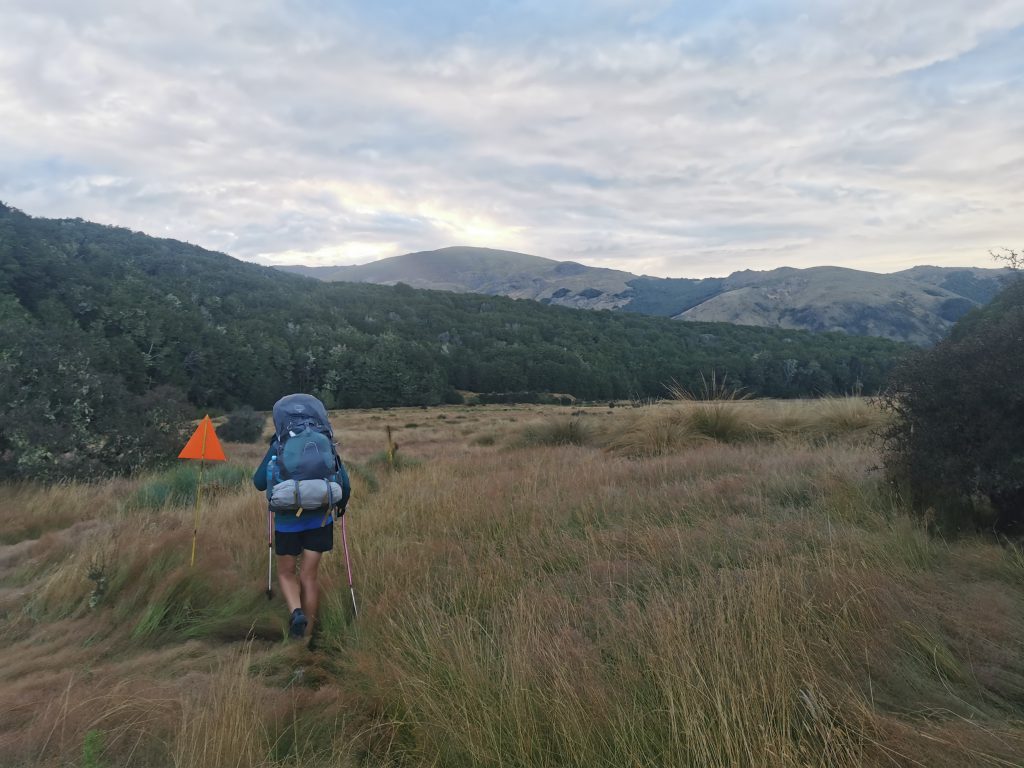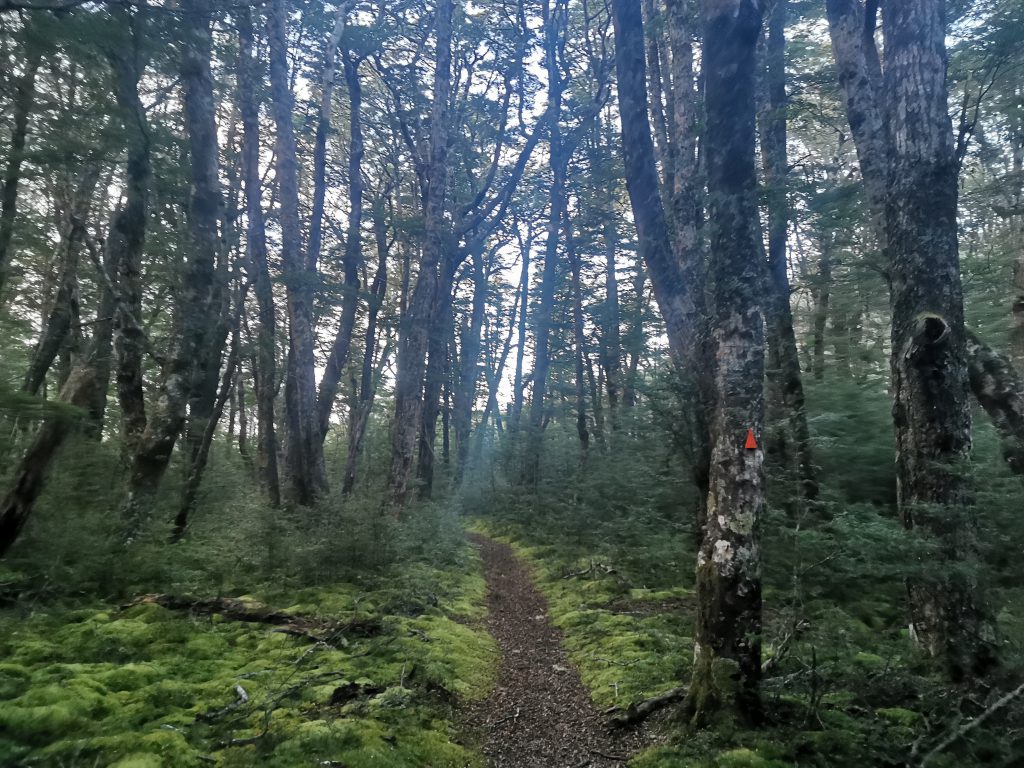 Here's a scary sign for a scary river. And apparently it is 11 and a half hours to our next destination. I hope, like usual, it doesn't take as long as it says on the sign!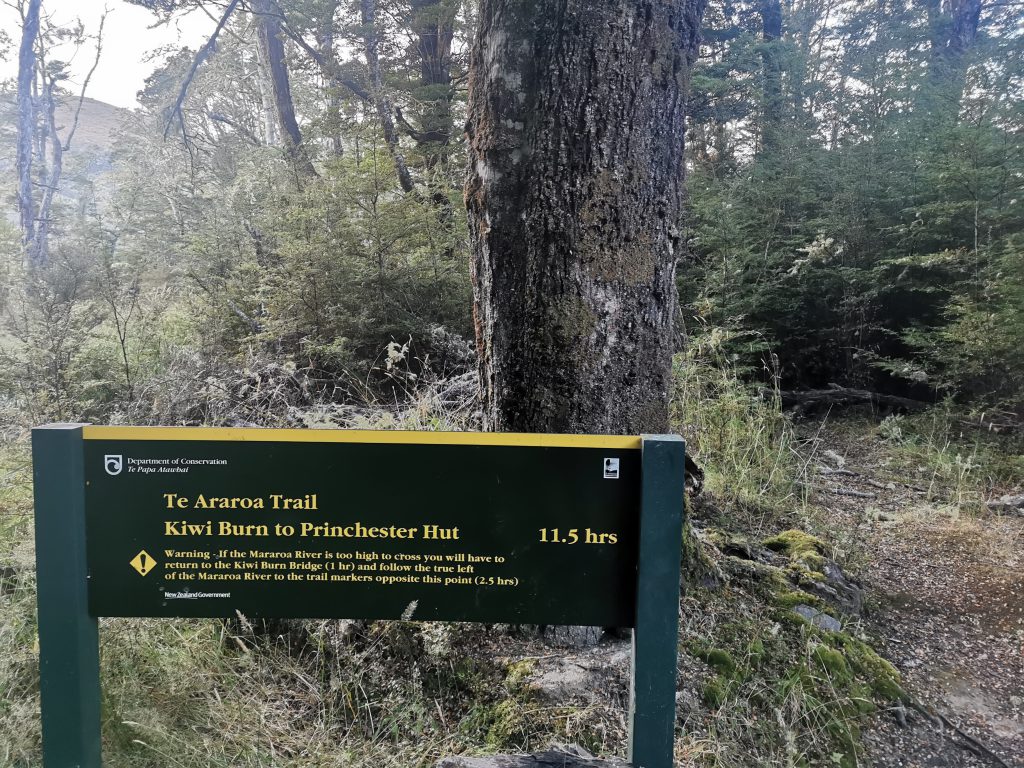 Shortly after we reached the river and it was not that scary. 3/10 on the scariness rating scale. And surprisingly for 8.30am it was not cold.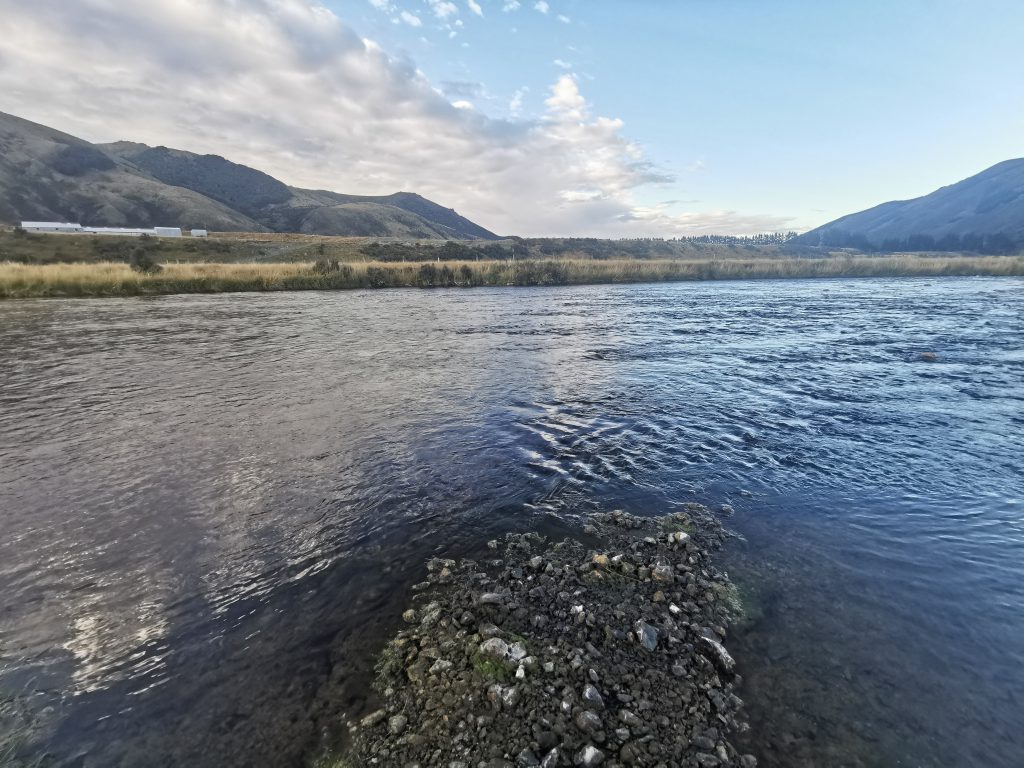 The path started off easy at first. It was quite well defined for the first 3 km. It was down the left hand side of the river (the "true left").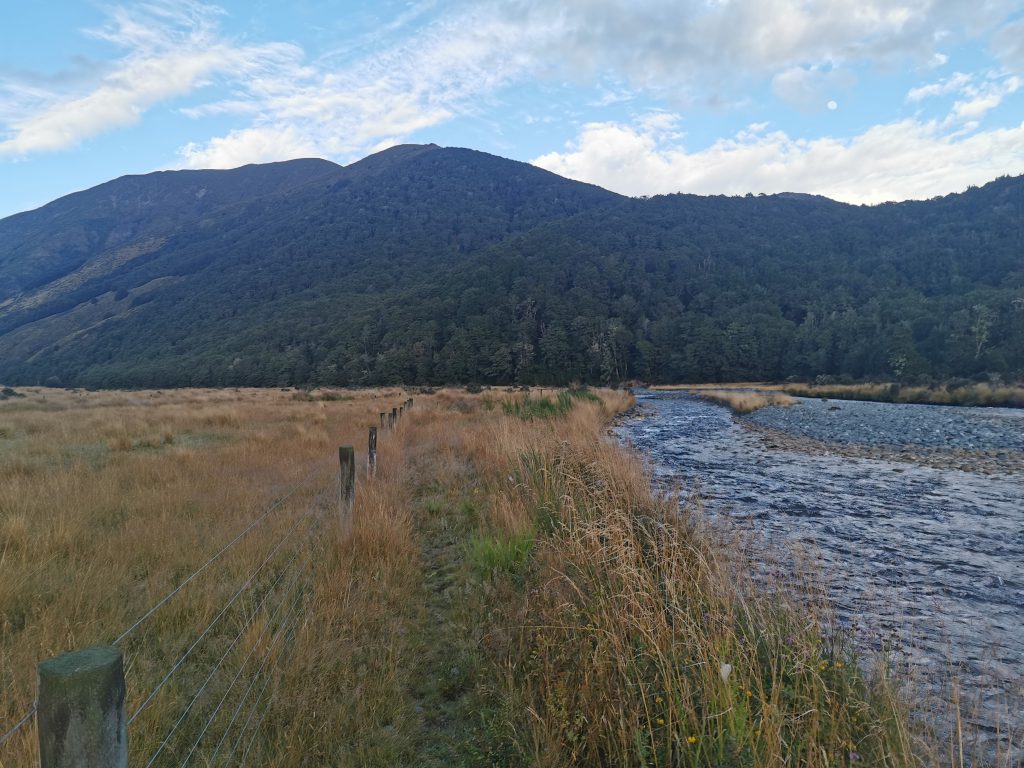 Nicola said "I might be speaking too soon but this is a nice path". It turns out she was speaking too soon. The next 13km were over fences, through spiky plants, and other times there was no obvious path at all so you just had to follow the river as best you could.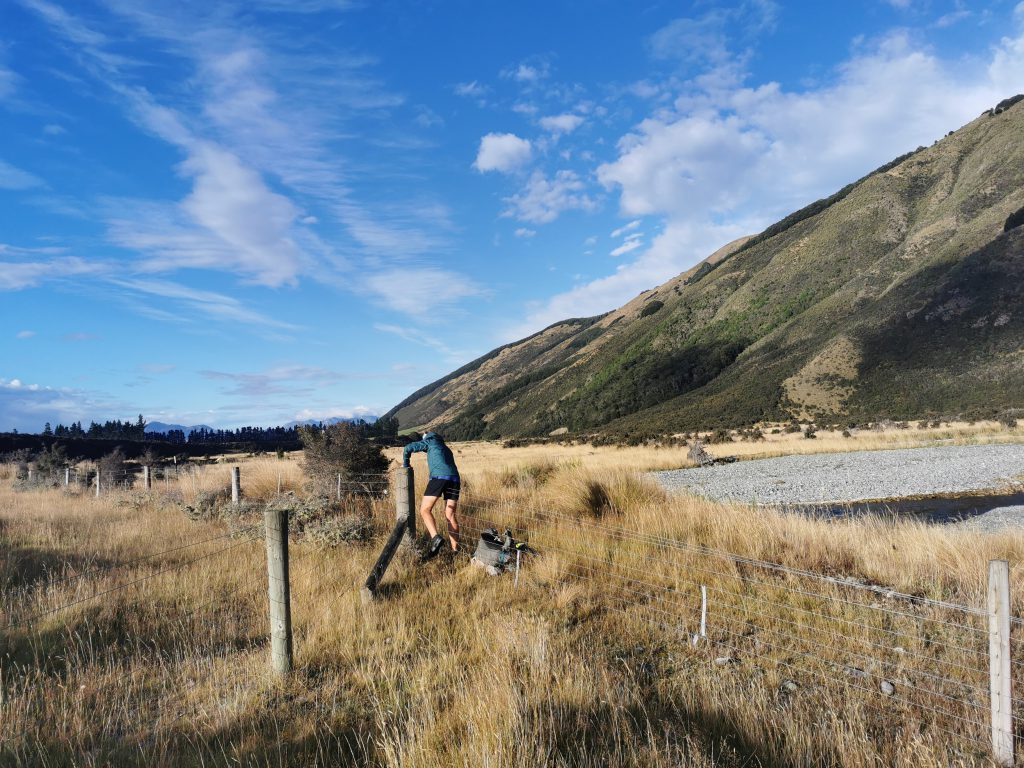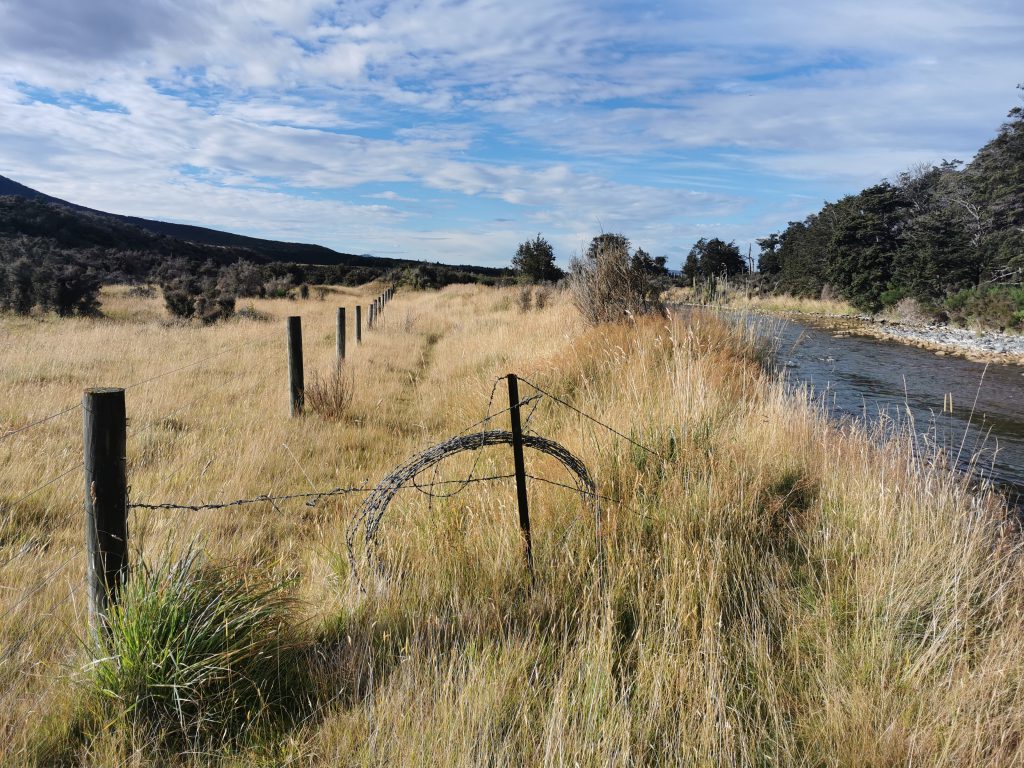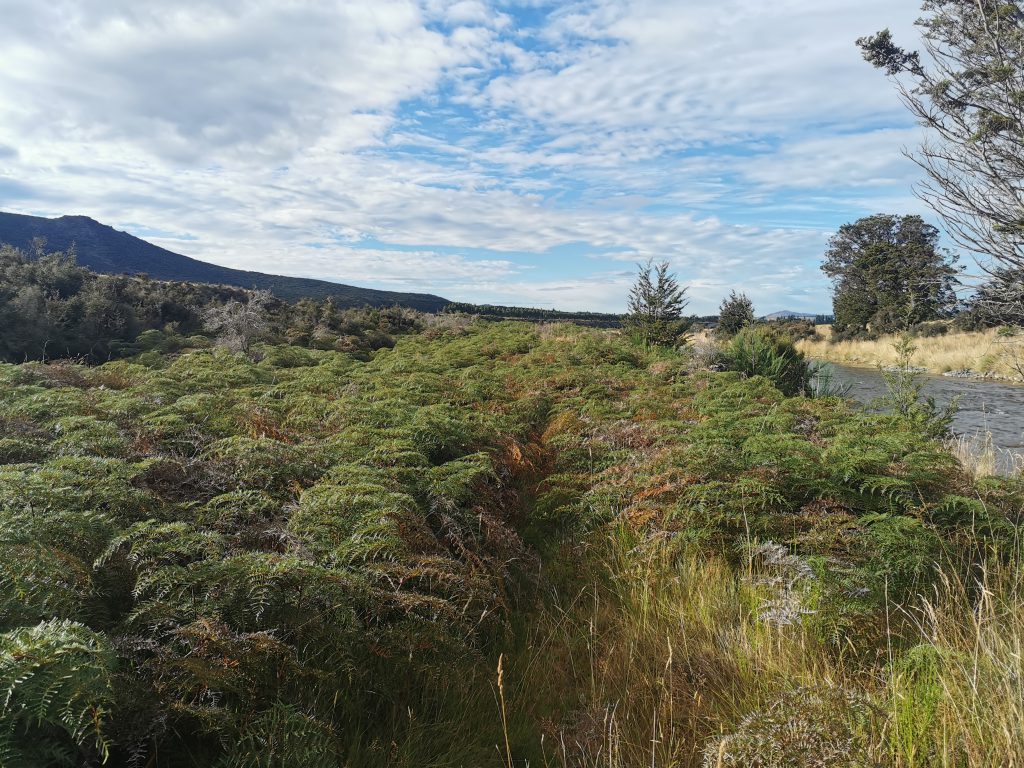 We took the river itself at one point for a short time. It was just easier.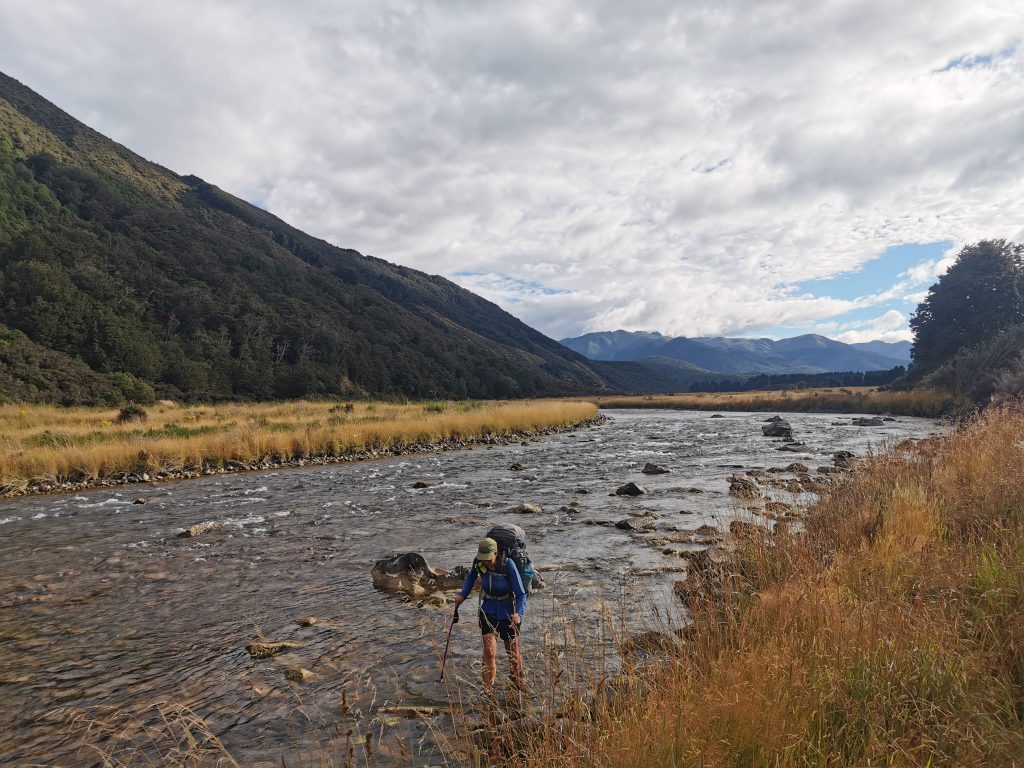 A lot of the time was following a fence line. On one side was fields of these purple root vegetables.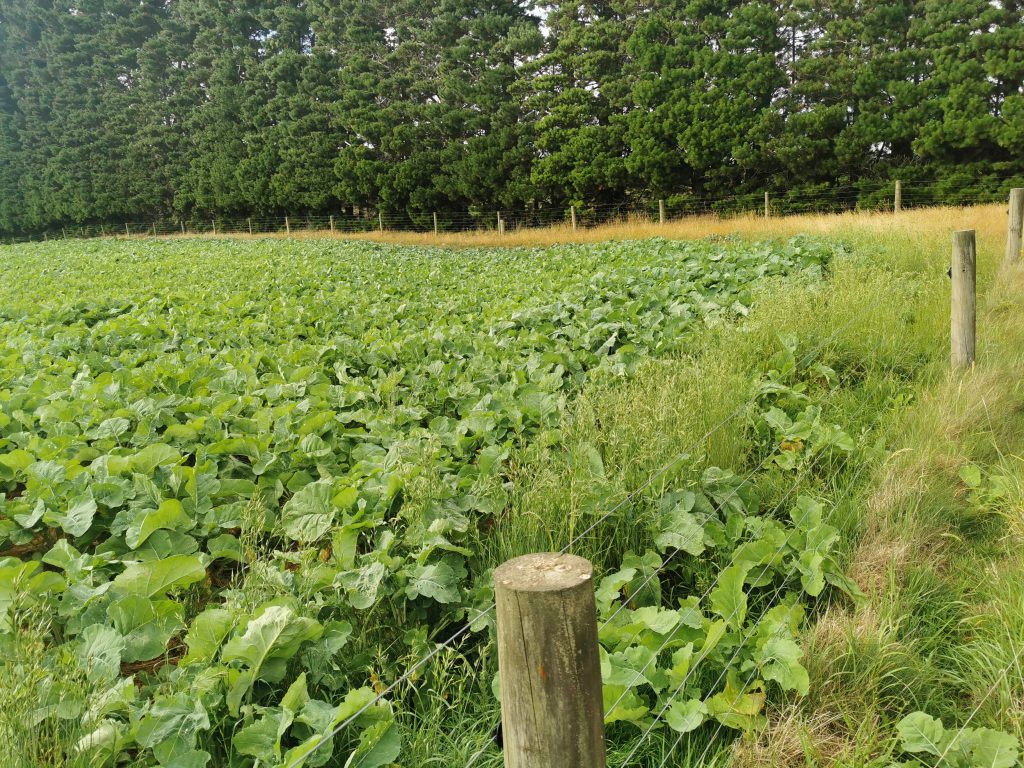 Sometimes they made their way onto our side. But I didn't eat any of them.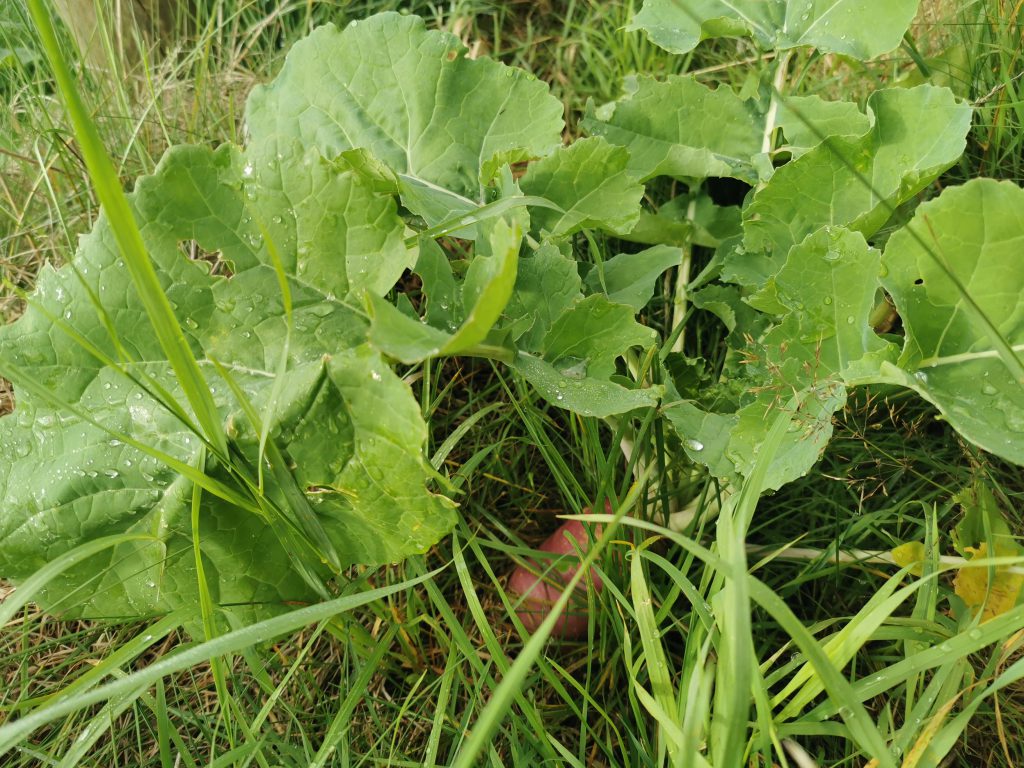 If the fence line disappeared, sometimes we had a path to follow, but often we had to make our own path.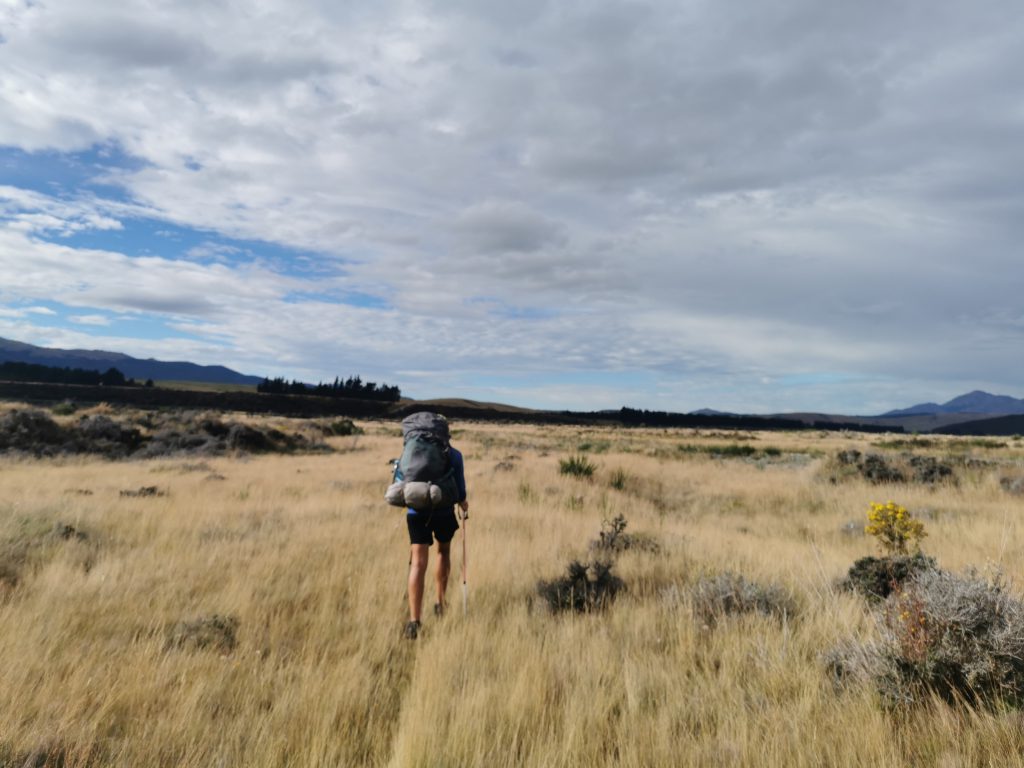 We saw two really big and really woolly sheep.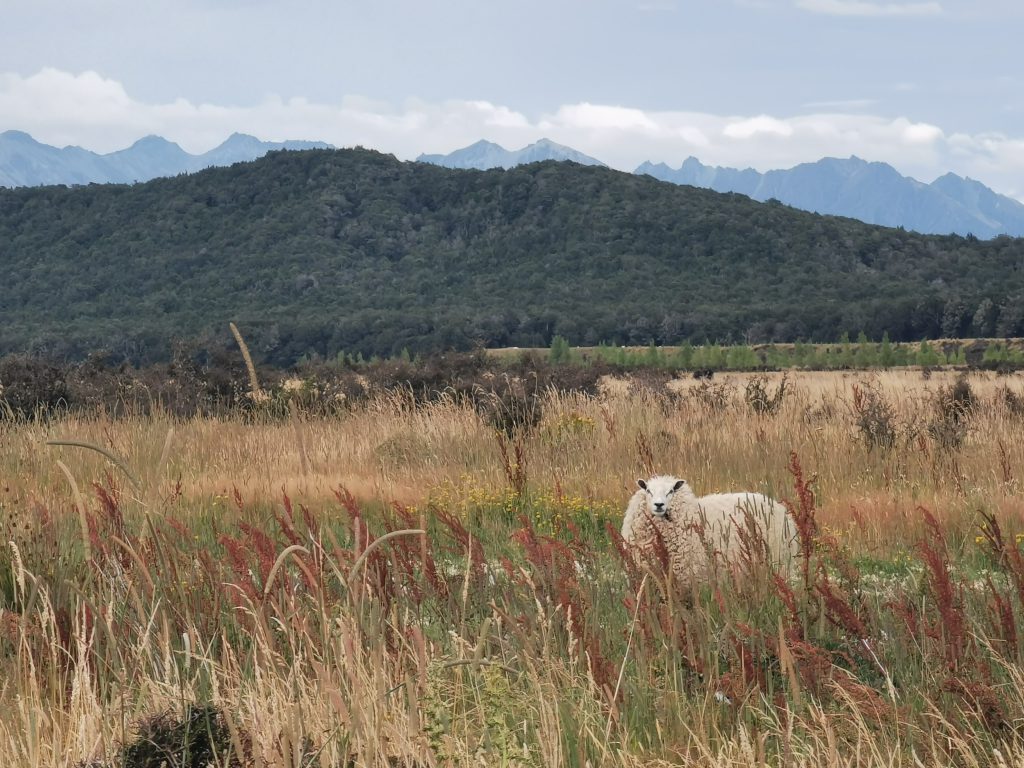 They followed us downstream, as sheep often do. We thought they looked abandoned, as they had so much wool.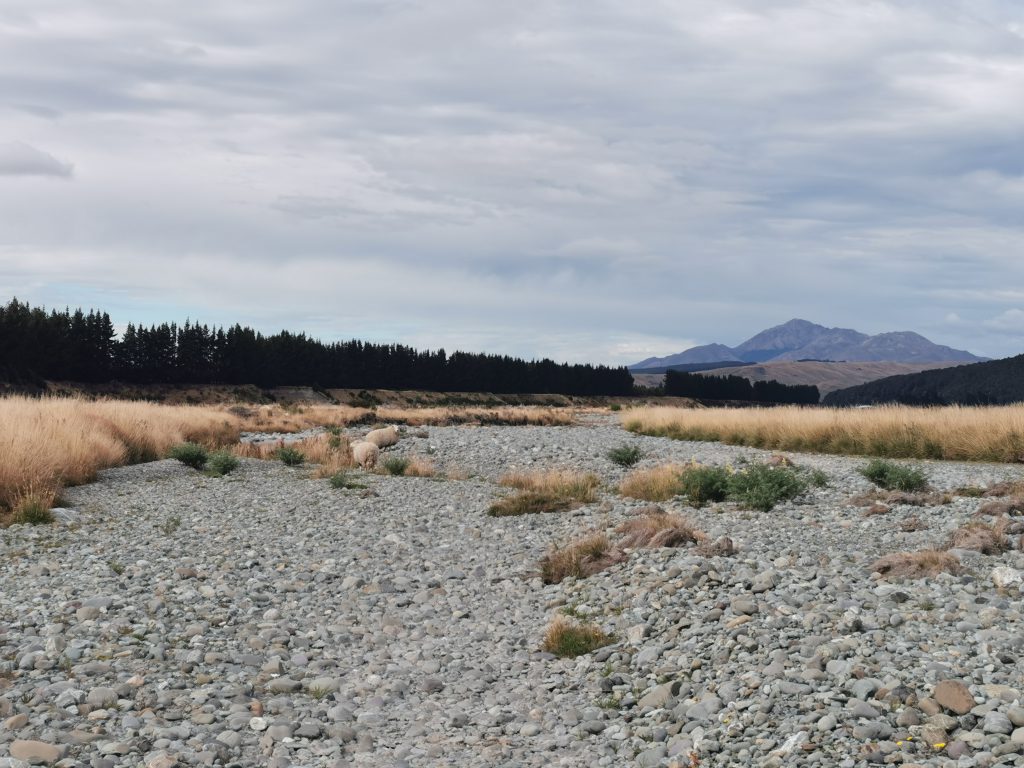 There was a tiny bit of reception on the way down. I managed to get the weather forecast. Looks bad for next week.
At 11am picture we stopped for lunch by the river.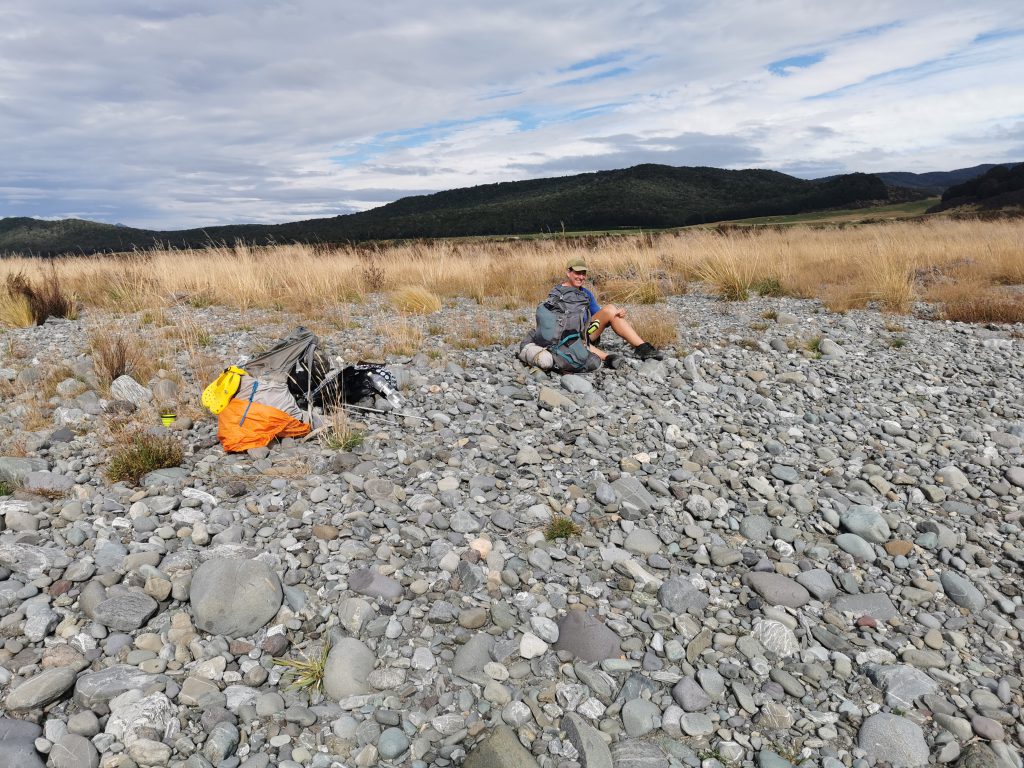 Soon after, we could see a path that went up a hill so we followed it… But we shouldn't have.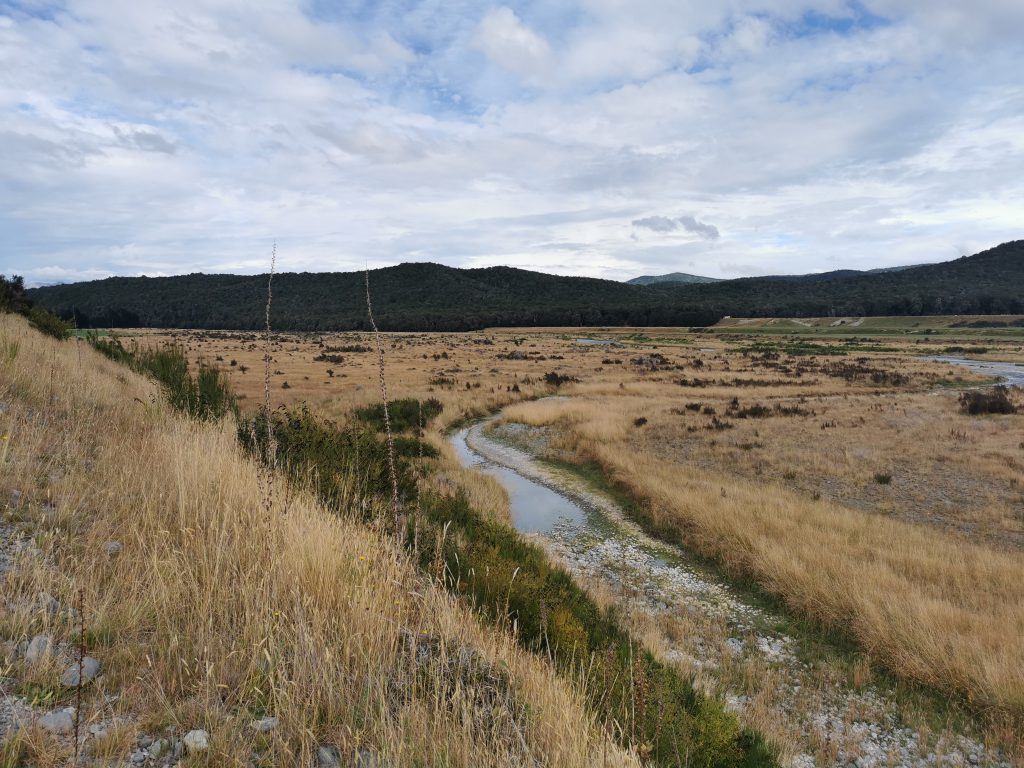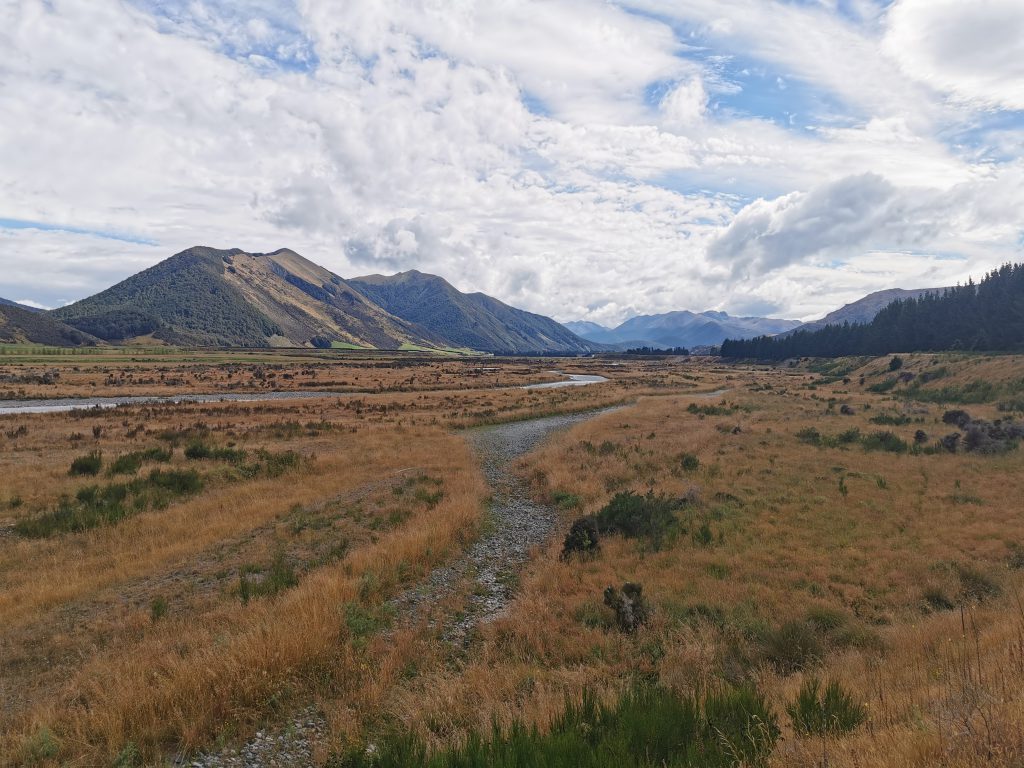 We saw this interesting structure – its whole purpose seemed to be to carry the electric fence wire far off into the distance.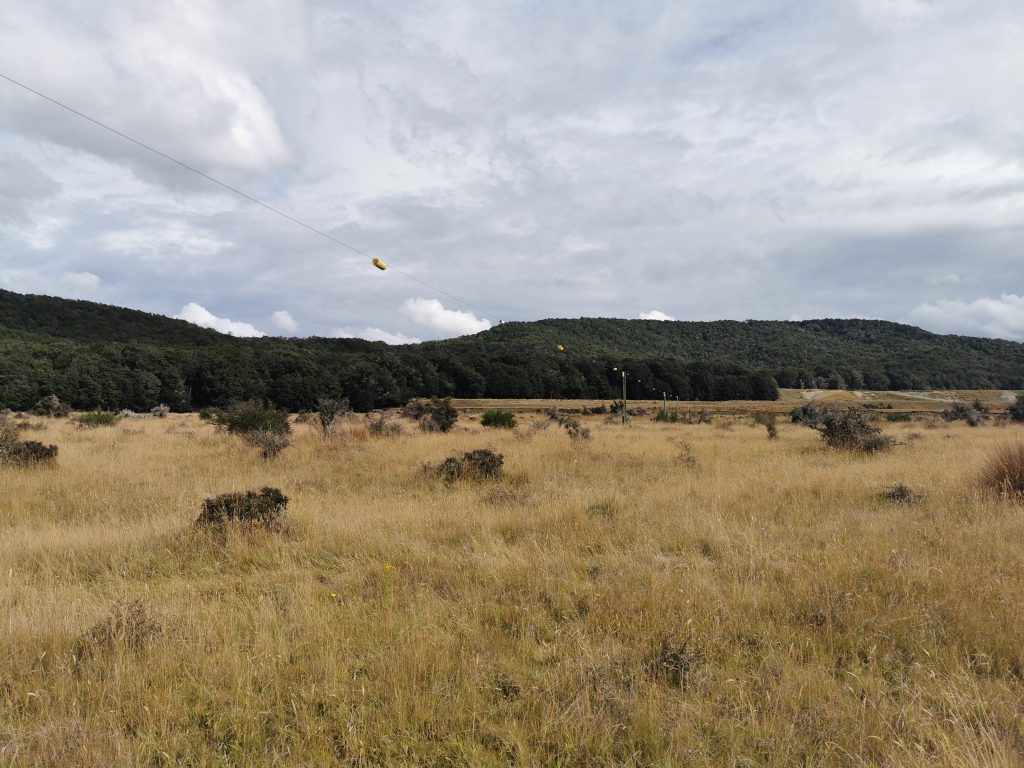 As the path went on, it got less defined. Often you would try one way, and it would be too muddy, or there'd be a big hole, or too many spiky things so you'd have to retreat. Other times you'd be going the right way but the grass was so long it made for very slow going.
This bit was the hardest to find our way through. When the river got close to the fence line, this sort of thing often happened.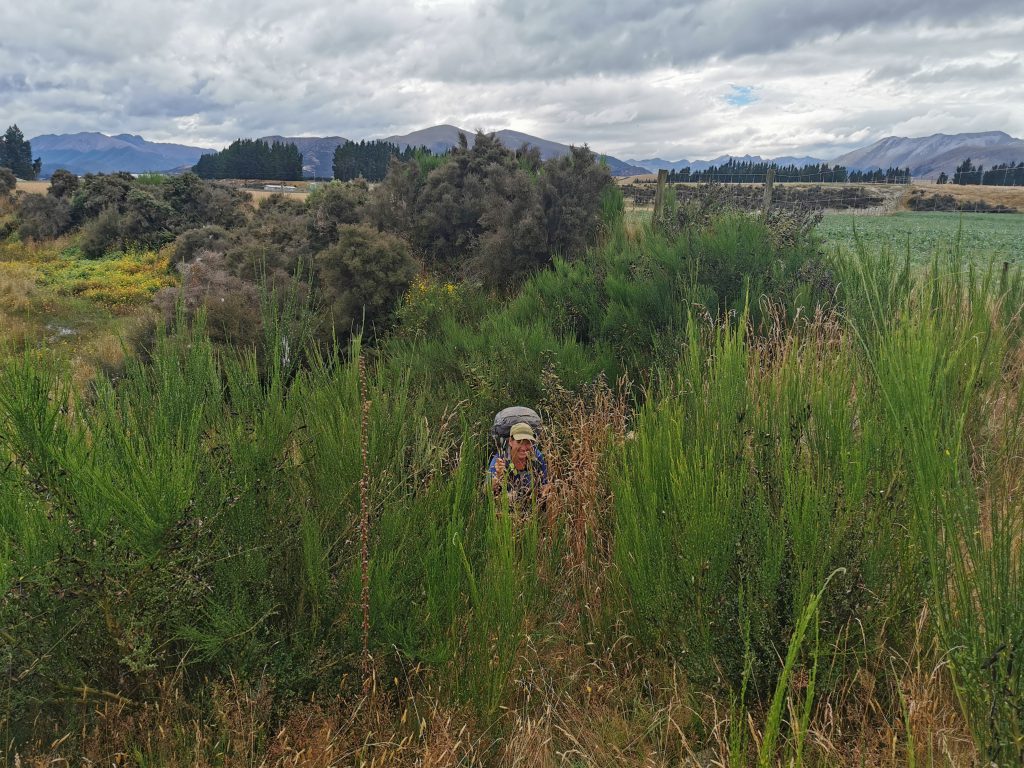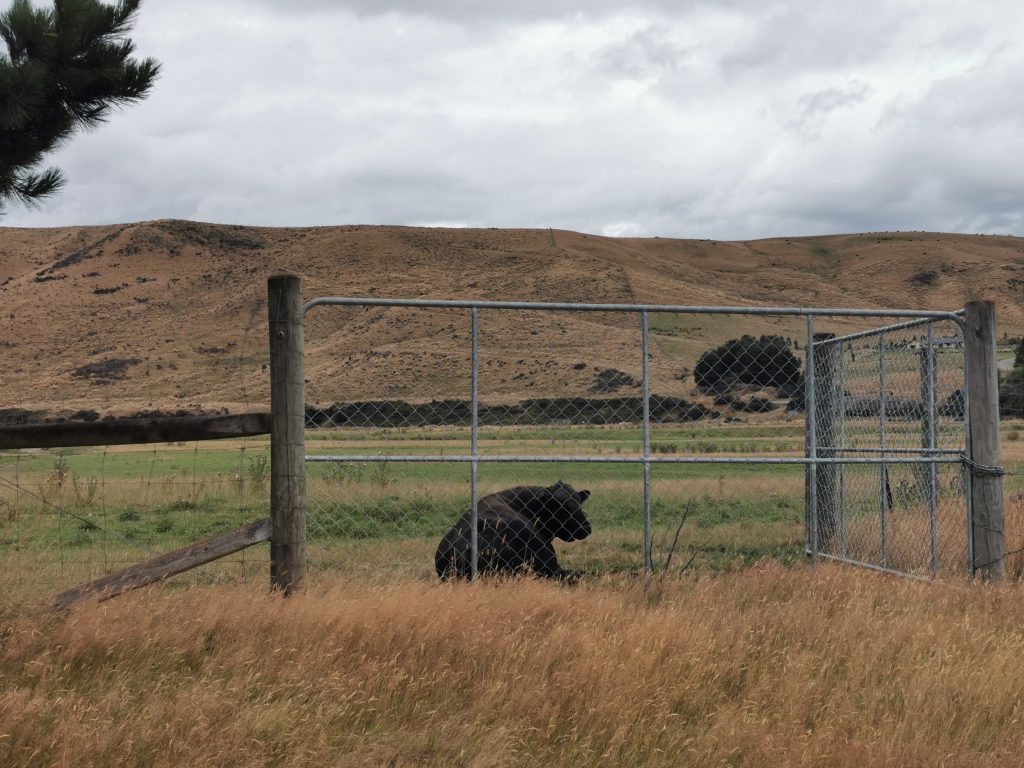 Once you go up here, you reach the road. About time too, we were both feeling a bit over this section. It took us 6 hours to do this 17km section.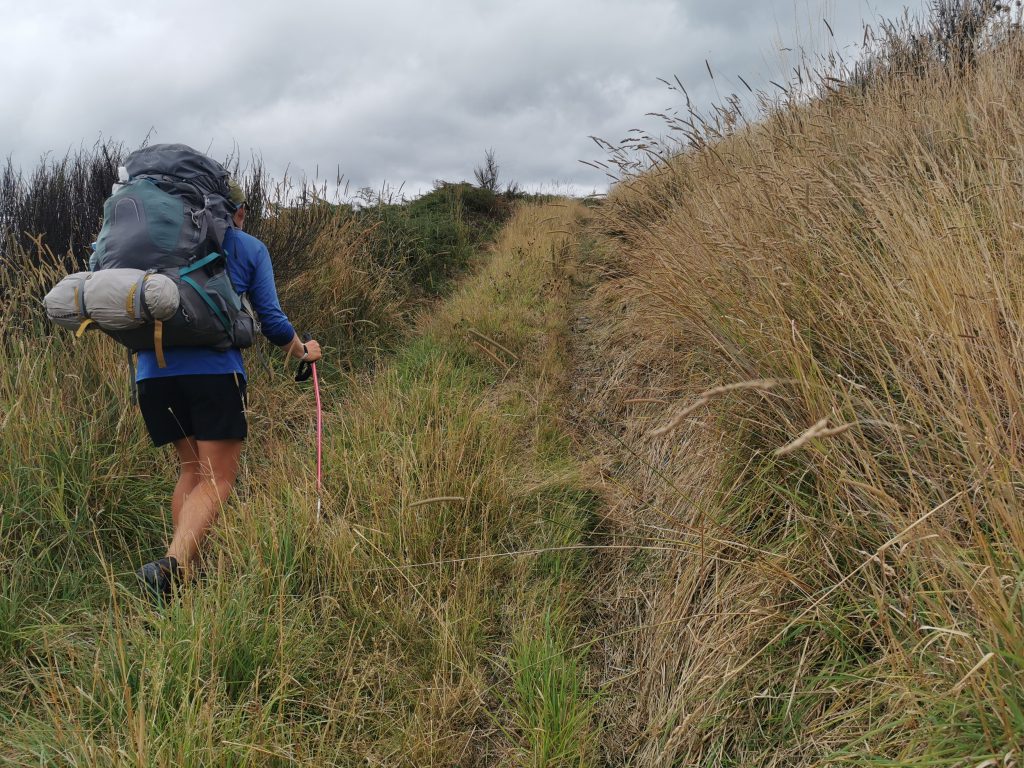 We had a snack by this sign.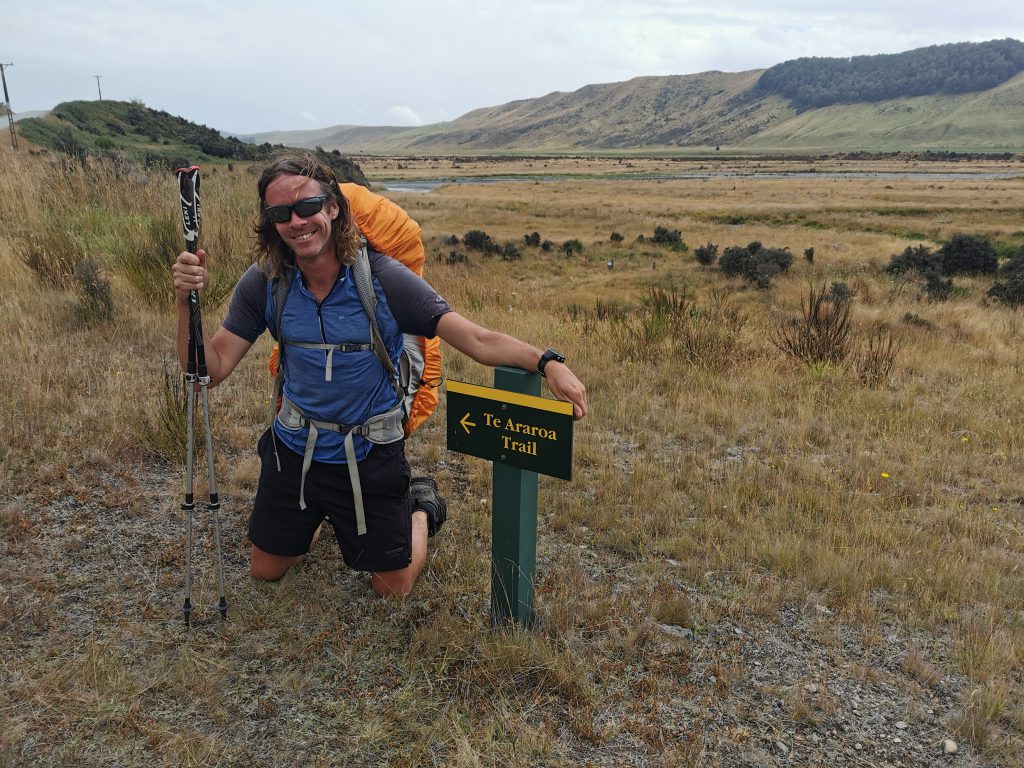 There's a creek shortly before here. I filled up my water bottles from it, and despite filtering it first, the water tasted like grass.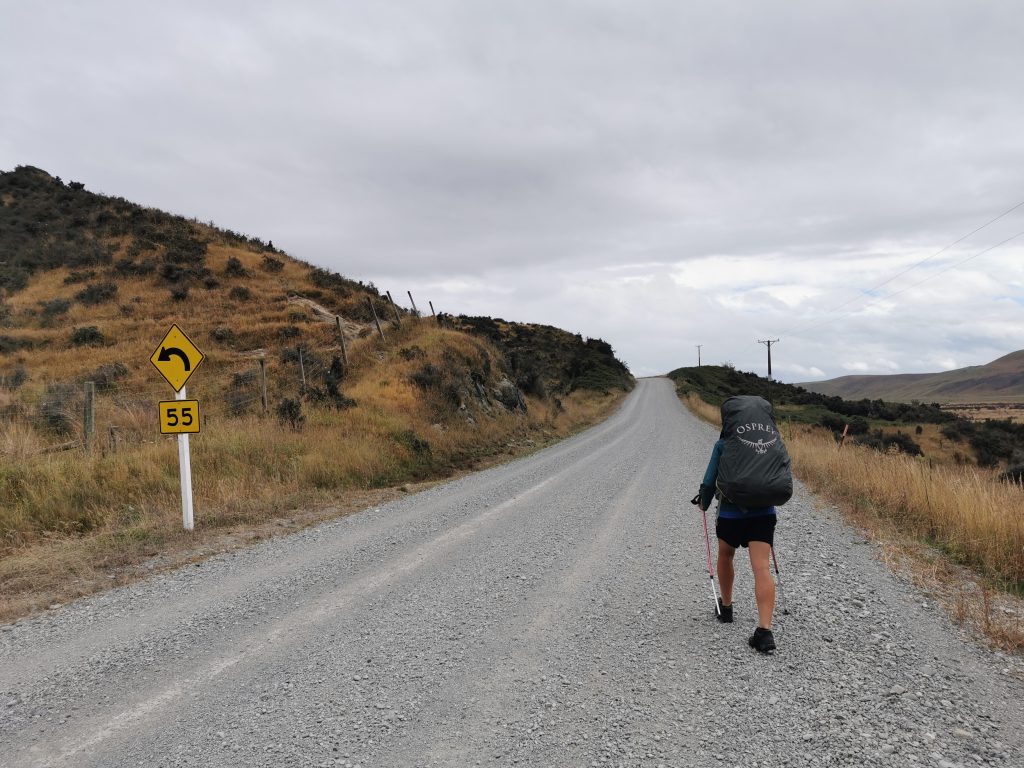 Onto part two of the day – the road walk. 10km down this first road. It is Mavora Lakes Road, and is the road people use if they're driving to the Mavora Lakes I passed by yesterday. We saw a few cars. There weren't many though, so we both had our headphones on listening to music. That really helped the mood on this section.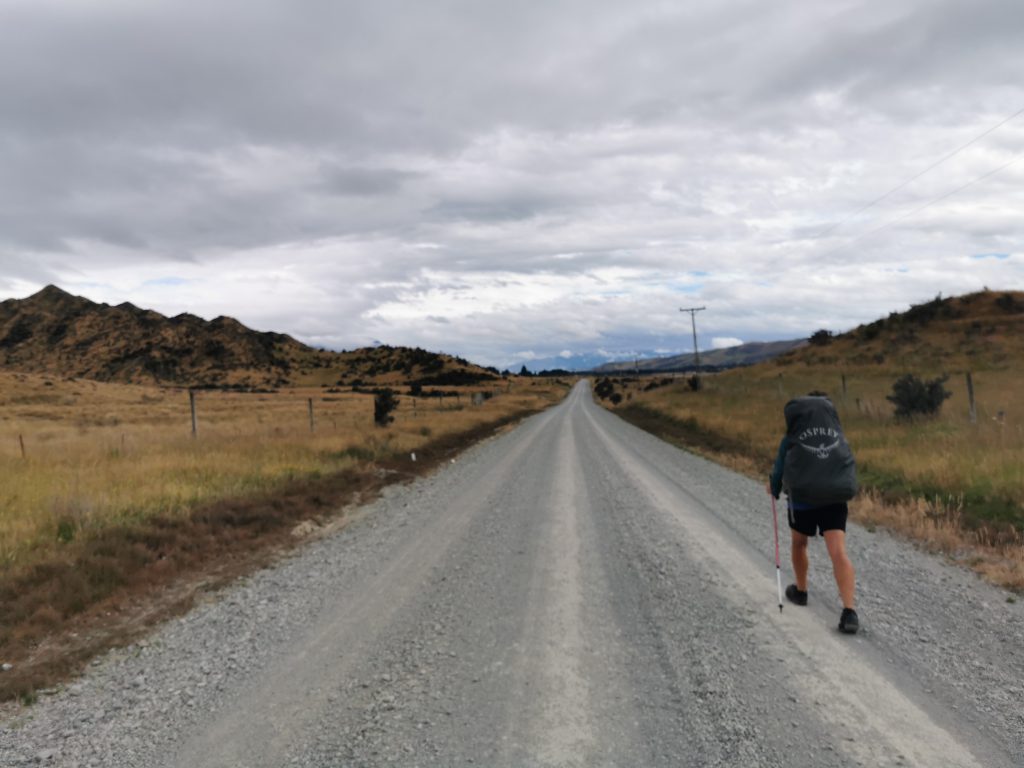 Some geese flying in formation was probably the most interesting thing to happen on this section.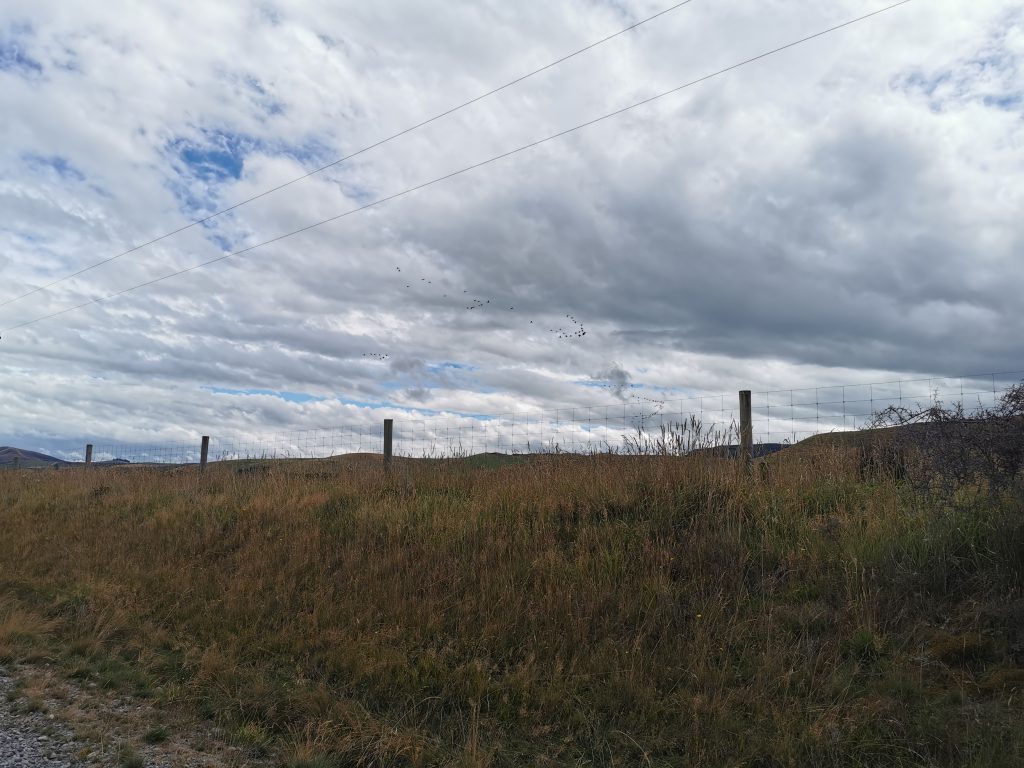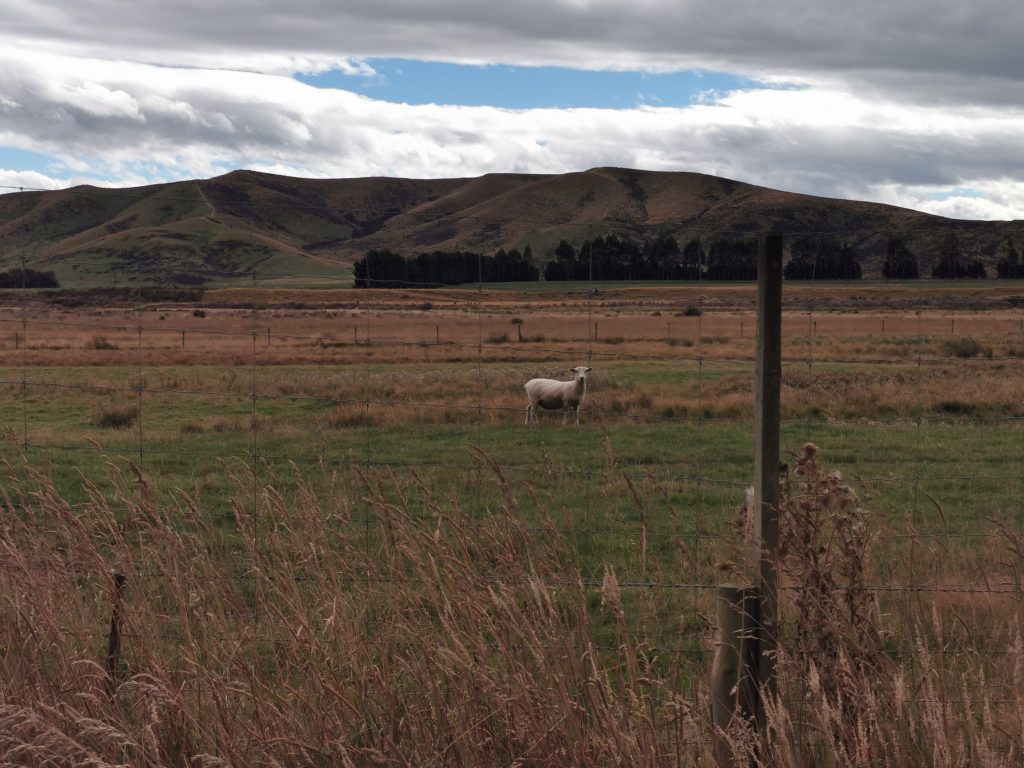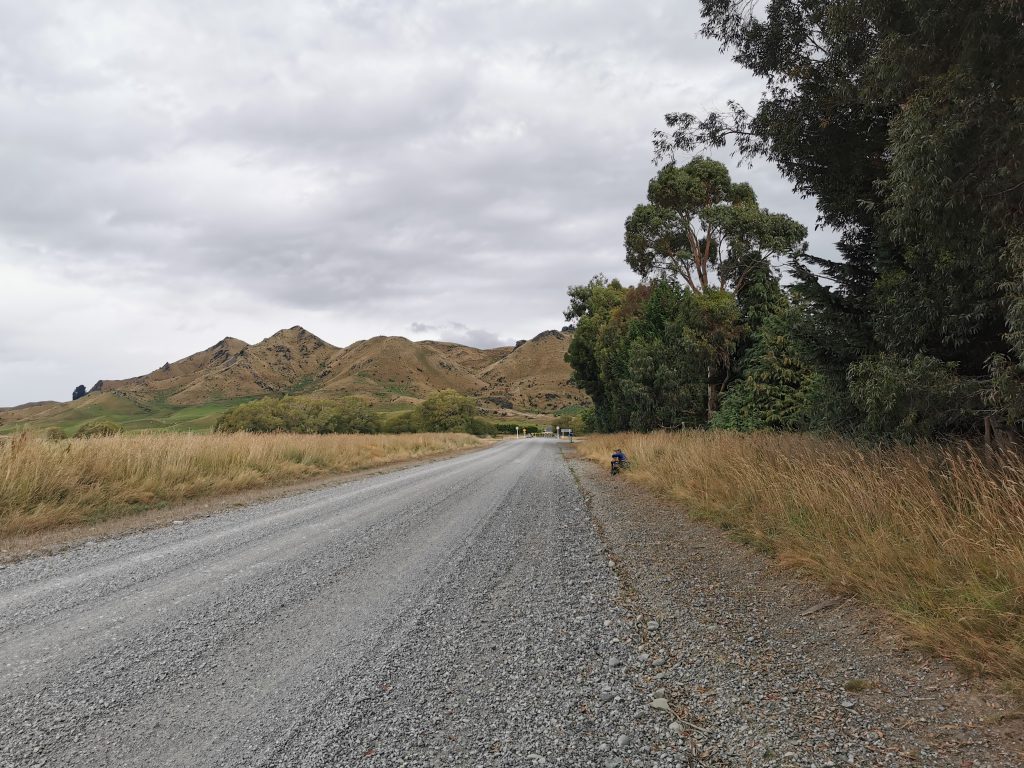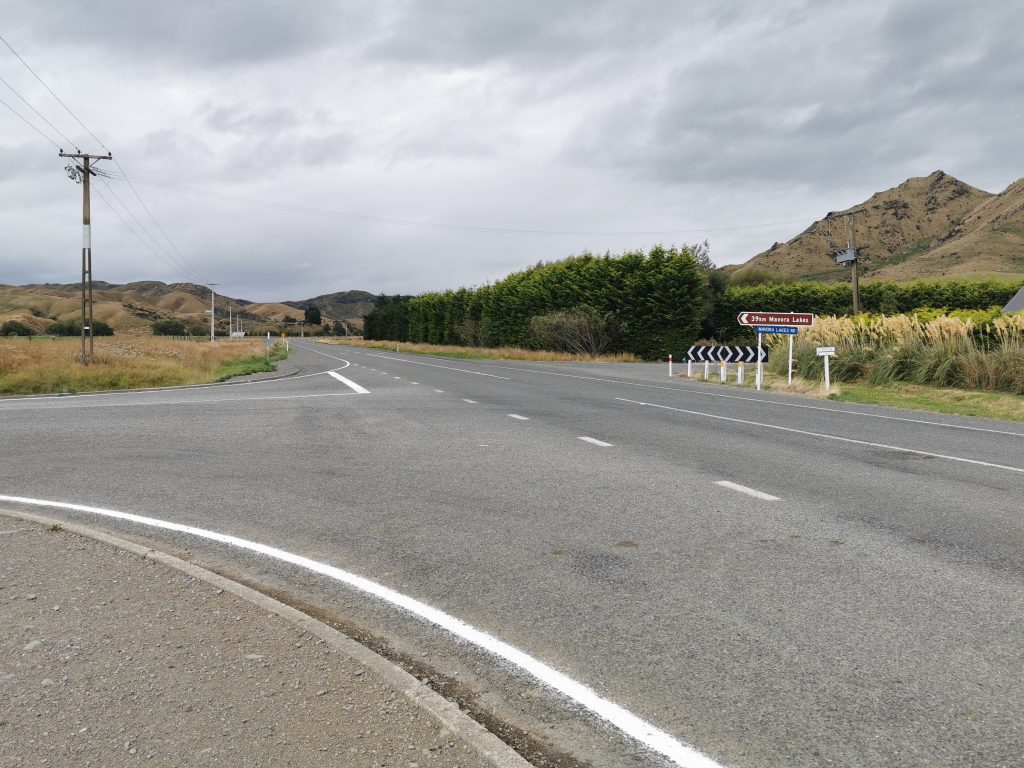 We then turned fight onto State Highway 94. If you've been reading the blog from the start you'll know that I keep mentioning that the highway numbers increase as you go south down the country. Now I'm up to the "9" highways, it really feels like the walk is almost over.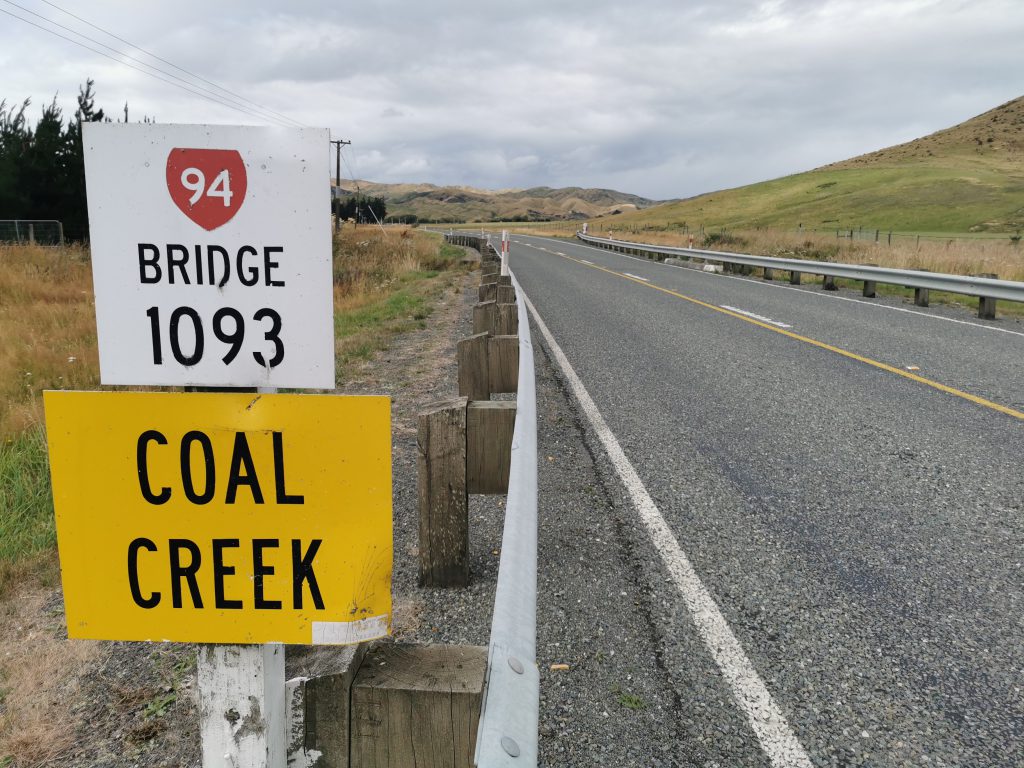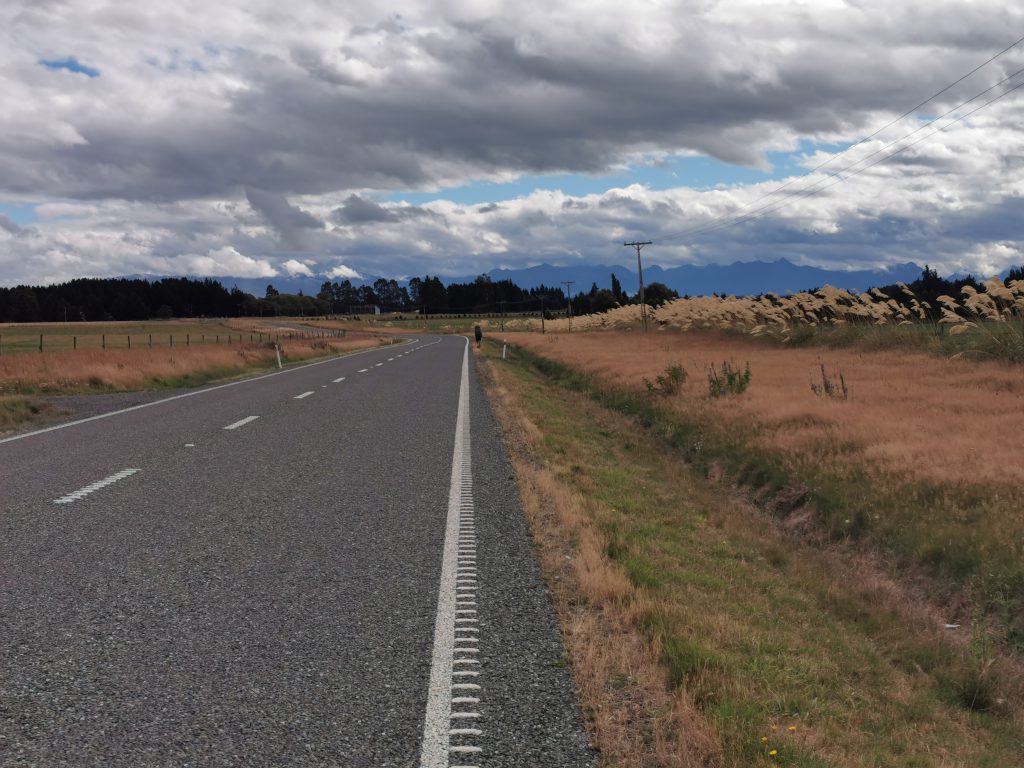 While walking along Highway 94, some people try and hitchhike from here into the nearby town of Te Anau for supplies. I didn't do that, I'm carrying all my food for this section because I thought hitchhiking would be too much trouble. But now that I'm here I'm changing my mind. Since we're very near the next hut, I could have hitched to Te Anau, got more food, stayed there the night and got back here in the morning without missing much time. Oh well, I made my decision. Although I did want to hitch now into Te Anau just to get a milkshake.
The last Road is Princhester Road.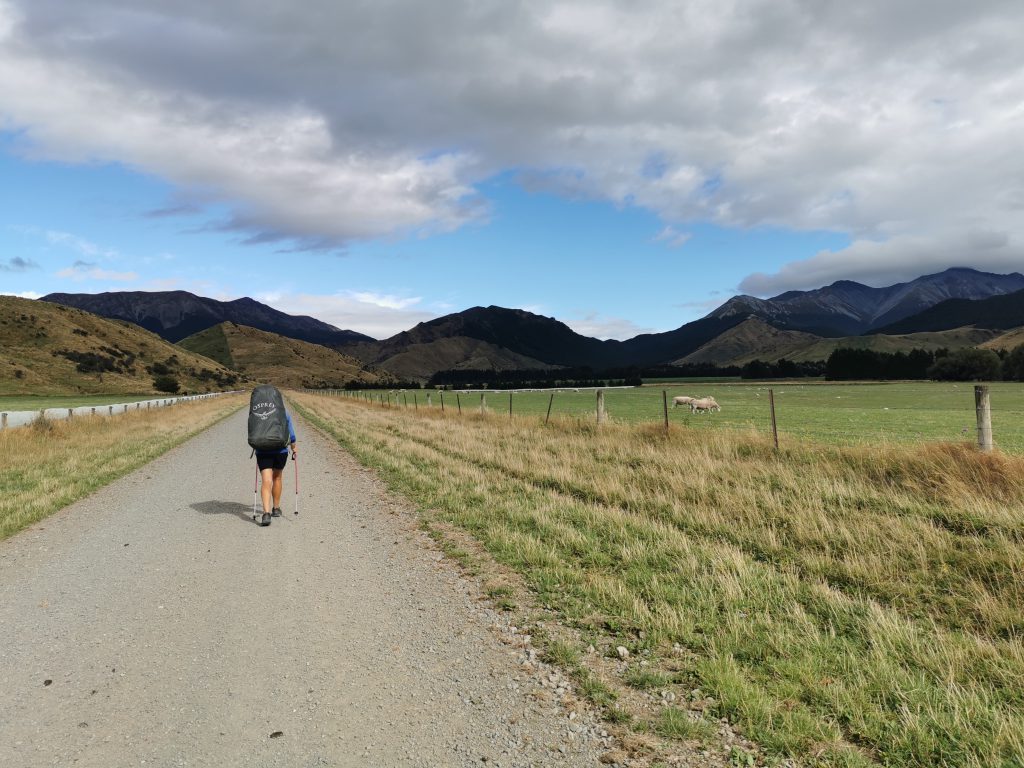 This road goes down the middle of a farm, and so you walk through animals.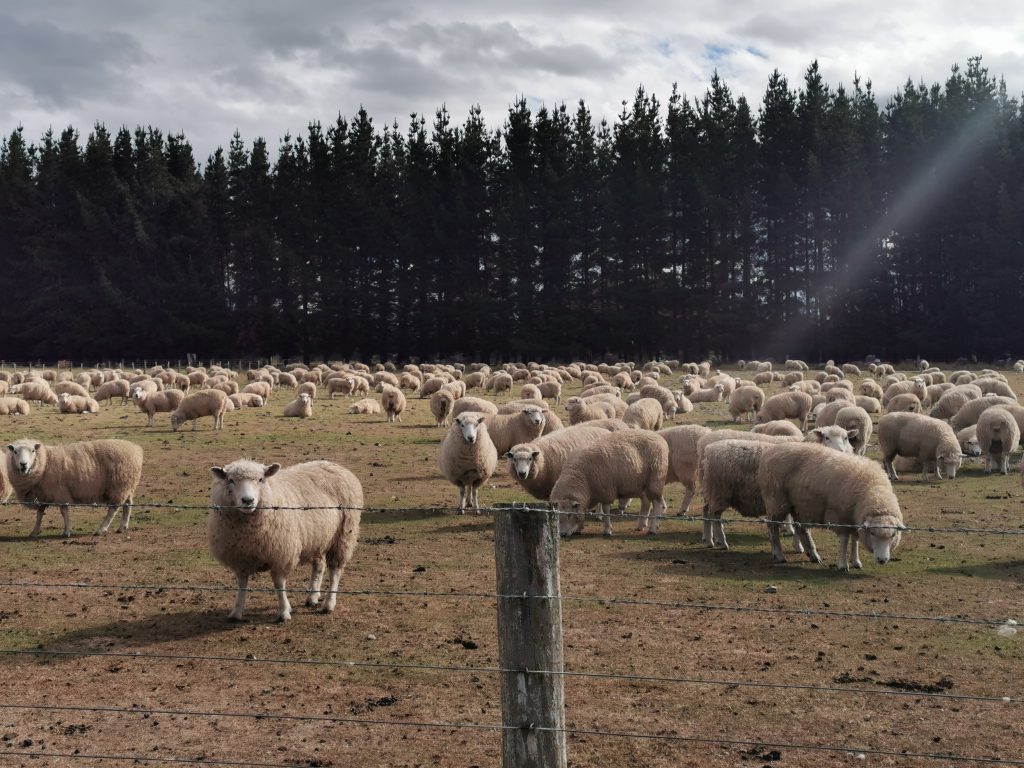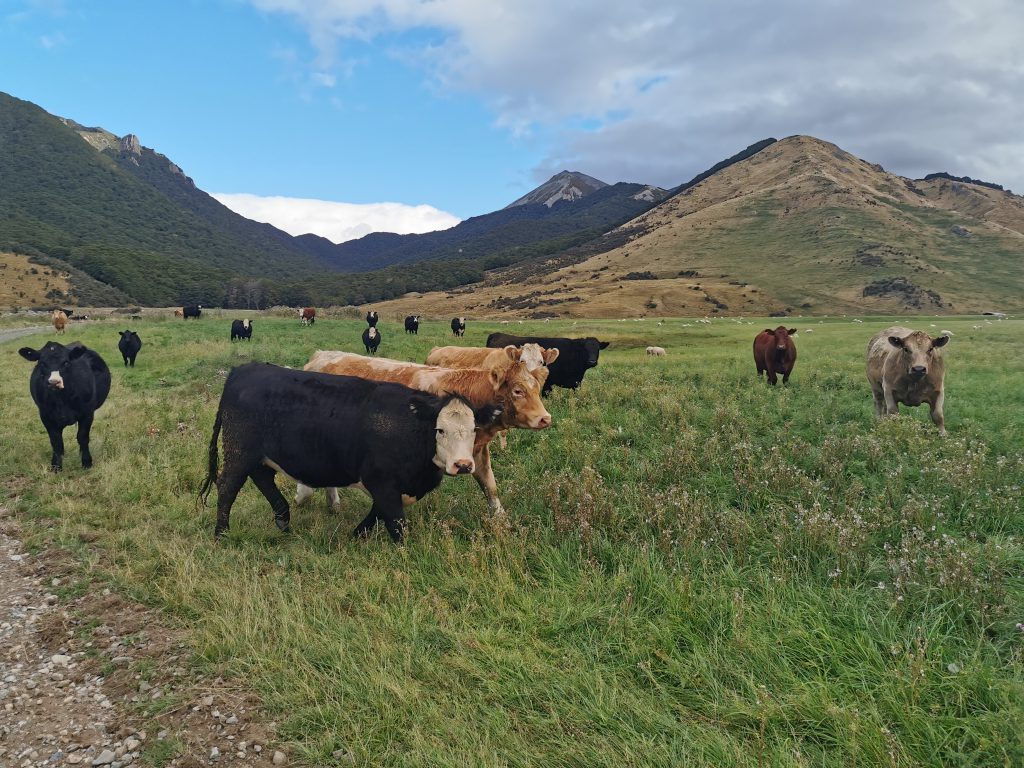 Boy there was lots of road walking today. 19km in total. More than I thought, and I'm more sore than I thought I would be as well.
At the end of the road is something poking through trees. Can you see it?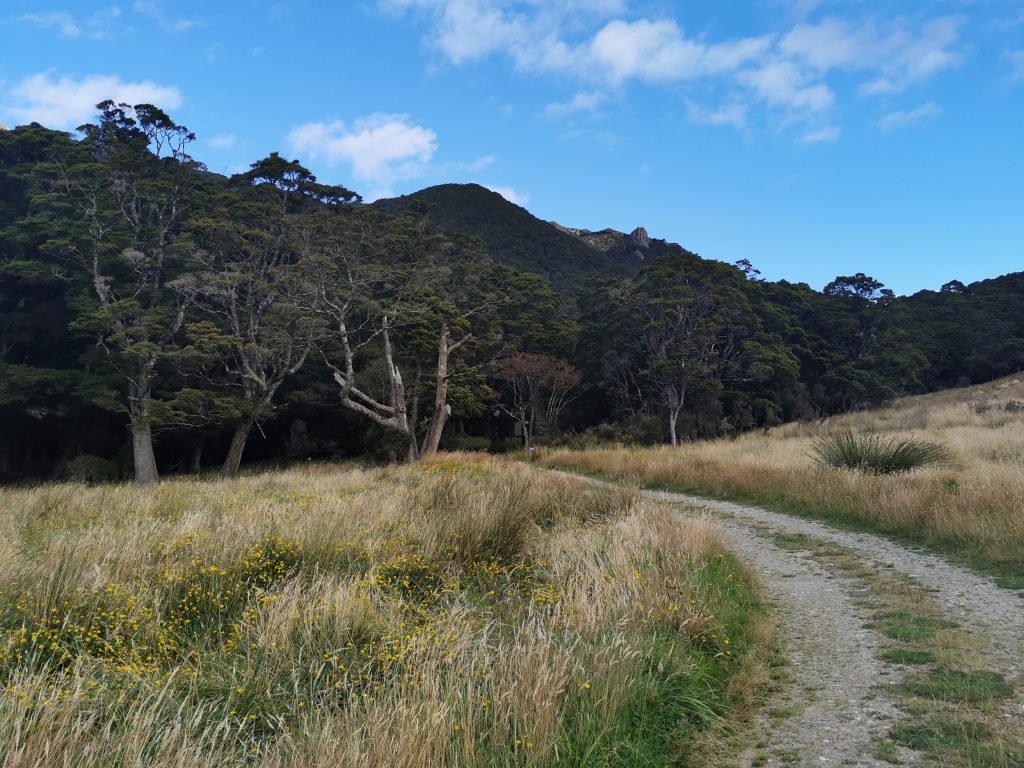 How about now?
It's Lower Princhester Hut! What a sight for sore eyes!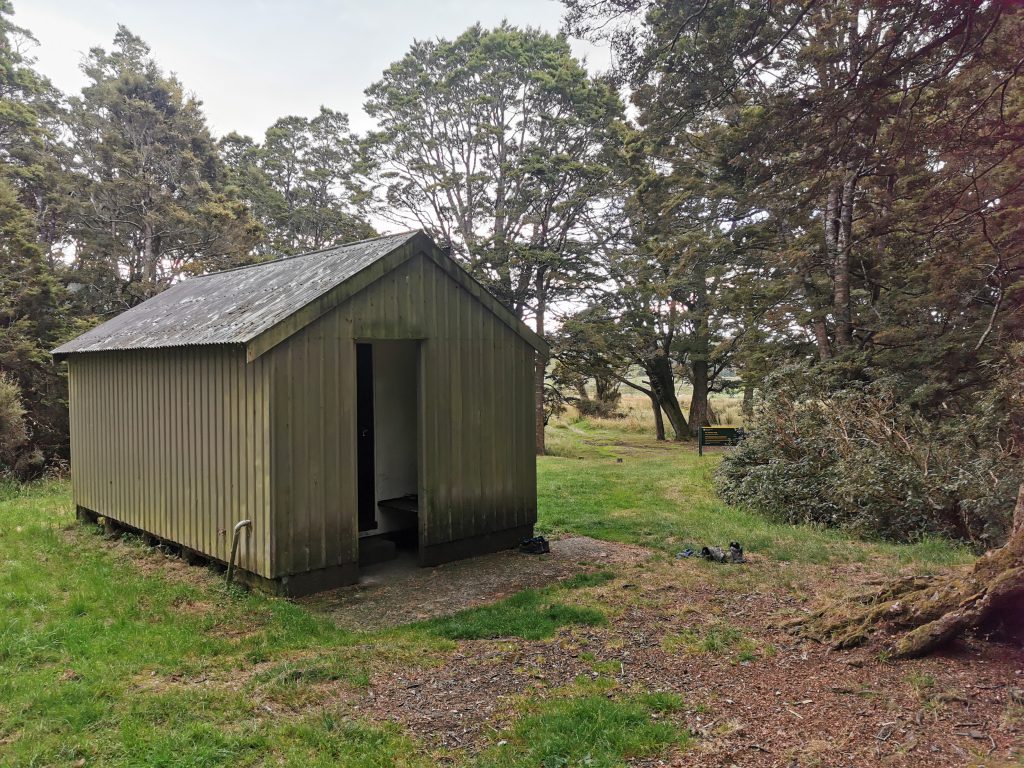 One girl was at the hut already. Her name is Lisa. She has a friend that works at Mt Linton Station which is only a couple of days walk from here so she is trying to get there as soon as possible so she can ride horses with her friend. Lucky.
This sign outside the hut hints that the upcoming days are long. Hopefully they have overestimated the time significantly, as 4 days to go right through here seems like a lot.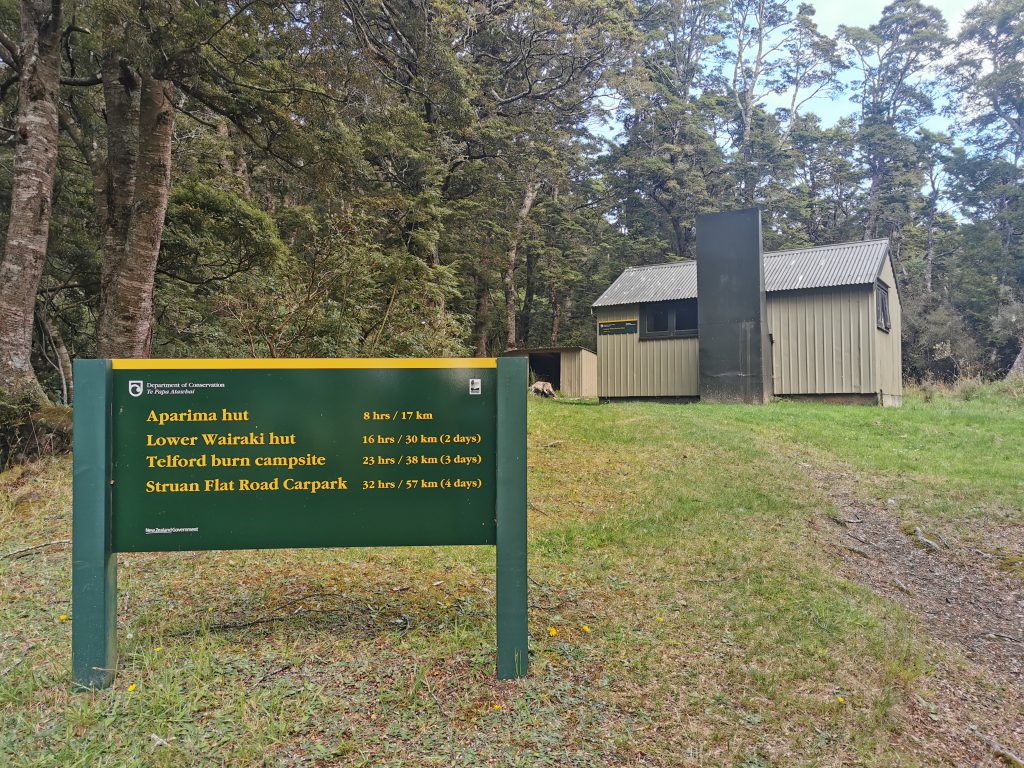 There was a tiny bit of reception briefly so I looked at the weather again.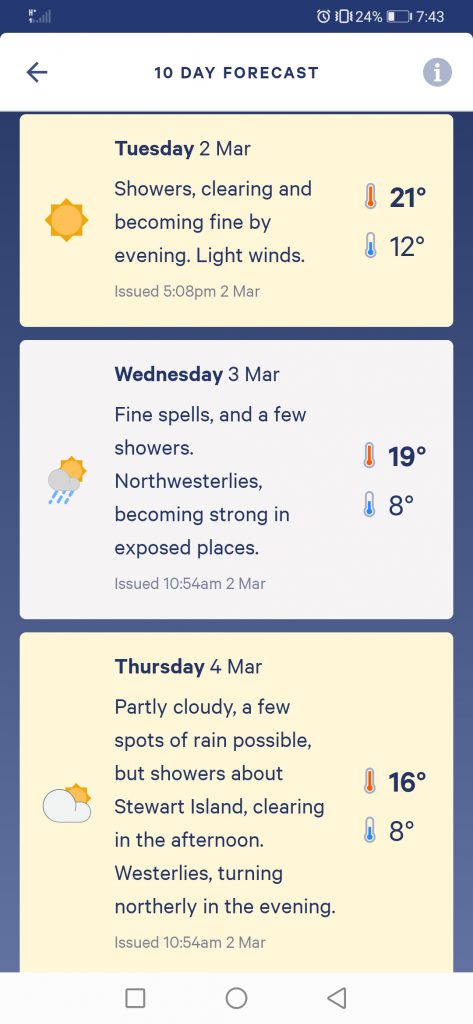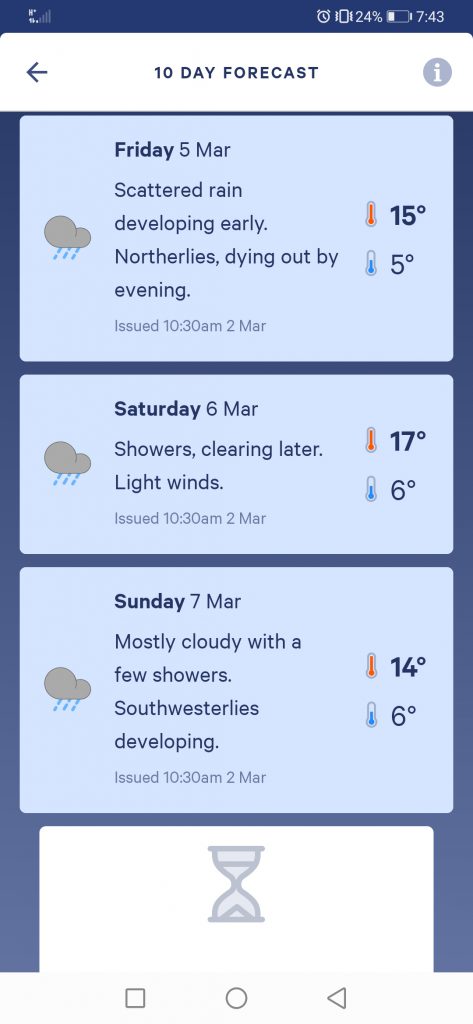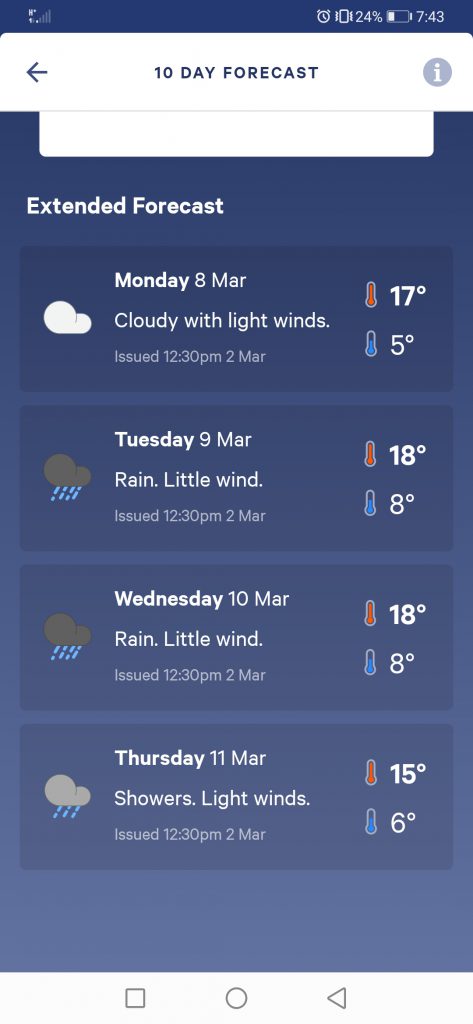 Looks like it doesn't get real bad for a week. That's not too bad. But it does make me feel like I should do a couple more big days while the weather is good… but I don't think my legs could take it.
We didn't do much as usual except have dinner and chat for a bit. Although at one point I was determined to swat a loud fly hanging around us. I got it first try, but then I thought I saw it fall into my bag of food, so I had to empty all my food bag out to get the dead fly out. And then I discovered it landed on the windowsill.
Today's walk on the map (blue = Te Araroa, red = today's walk):