Date: 8 November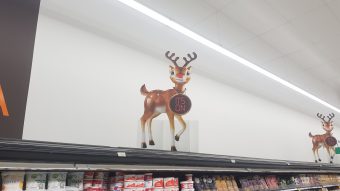 Today is my final rest day, at least the last planned rest day for now. After today I will have my full pack and I'll be continuing the trail properly. No more sleeping at home. Well actually, for the next two days I'll be staying with friends and family, and possibly more after that too. But I won't have the comforts of home any more.
I went to the Countdown Supermarket and got a few things. While I was there I saw the bizarre Countdown Reindeer. The Countdown Reindeer scares me for so many reasons. First, the fact it looks terrified and like it's being held against its will. Second, the massive clock around its neck. Third, the terrible, terrible TV adverts it appears in. Fourth, the fact that Christmas isn't for seven weeks.
I've noticed that my running shoes definitely smell like swamp. They're definitely going to be stored under the house for a while, as they stink. It is actually nice to get back into my hiking boots. I've missed them!
I had a look for my CamelBak 3 litre water bladder but couldn't find it, it must be in storage. So I've just added one extra drink bottle and so my water capacity is now 3.8 litres. Probably still not enough but I don't want to have to carry 5kg of water all day!
I went with my friend Nick to the Genghis Khan Mongolian BBQ for dinner. It's where the food is all you can eat, and you select your meat and vegetables and they cook it for you. Similar to Gengy's in Hamilton, but all the Gengy's restaurants in Auckland seem to have closed down. You can go up as many times as you want. I had one bowl of soup, three plates of food and two plates of dessert. Every bit of it was fantastic.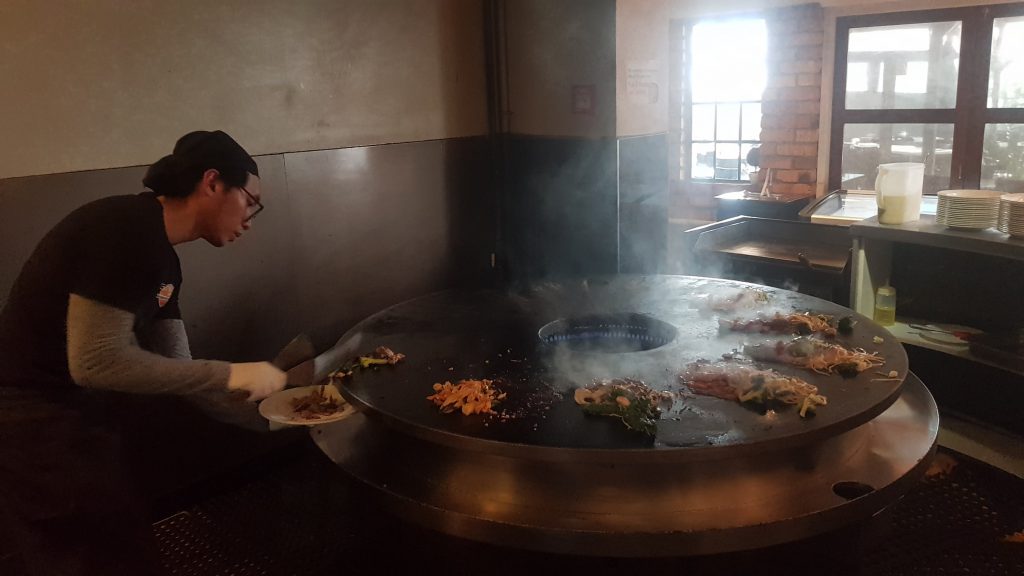 Although on the way home someone pointed out to me that I have a flat tyre. Damn, how inconvenient! The Caltex petrol station was right next door luckily, and it was completely flat – the air pressure reader said 1PSI. It stayed inflated long enough to get me home but that means when I return home for Christmas I'm gonna have to deal with getting it fixed. How inconvenient 🤬
Doesn't matter for now though. I have more important things to stress about, like not falling out of the Whanganui River canoe journey in about a month's time.