Date: 4 December
Trail covered: 12.8km plus 6.6km of detours and other walking (kms 1464.0 to 1476.8)
Weather: windy
Wow, I managed to sleep in! I woke up at 8:15am – amazing. I guess that was partly because I stayed up until 1am catching up on blog posts. I was way behind since I lost my charging cable at Whakahoro. But now I'm caught up!
Today was originally supposed to be a rest day, but there is still a fair bit more of the path through Palmerston North to do and I could leave my pack at the motel, which is always good. So I just took a minimum of stuff and looked at how I could get back to where I left off yesterday. My plan would be to walk as far as I can that is within the limits of the Palmerston North public transportation system.
I found the Palmerston North bus website last night and found there was a bus from right by where I was staying right to where I left the trail yesterday.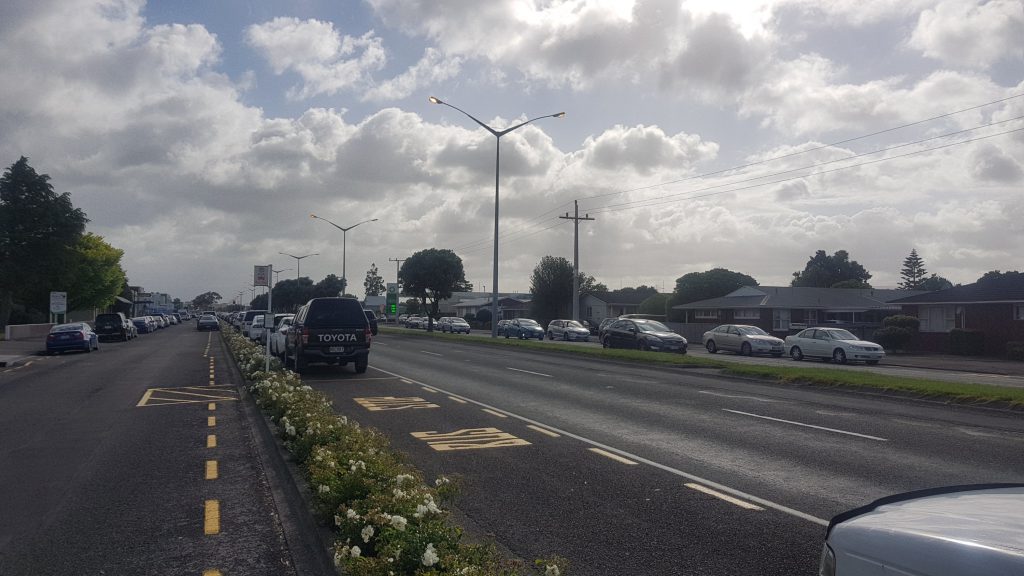 So I figured I'd take it, and have breakfast at the same cafe, Cafe 116, that I had lunch at yesterday. The bus was $2.50 and turned up right on time.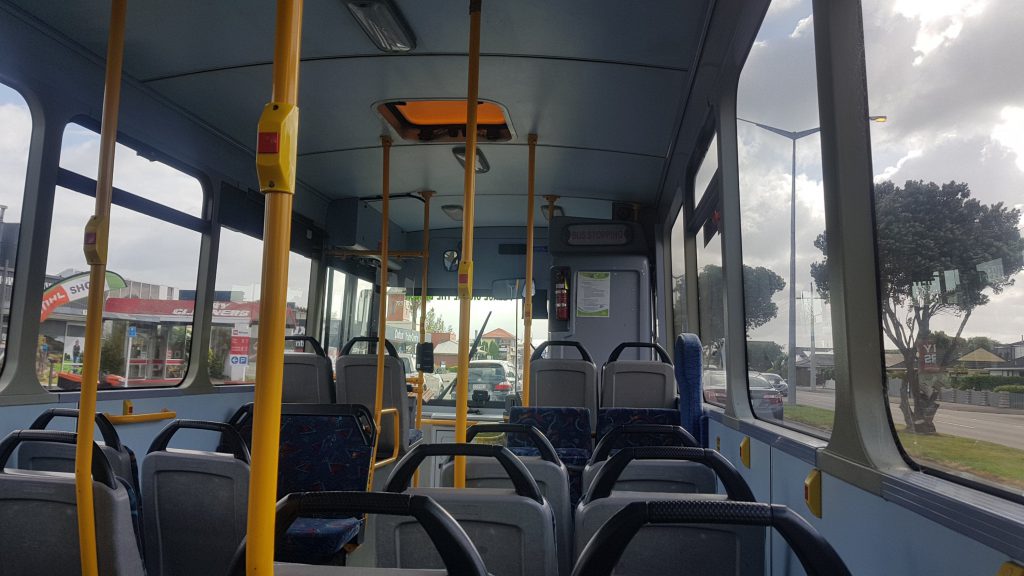 Although I did have to cross State Highway 3, otherwise known as Napier Road, at morning rush hour.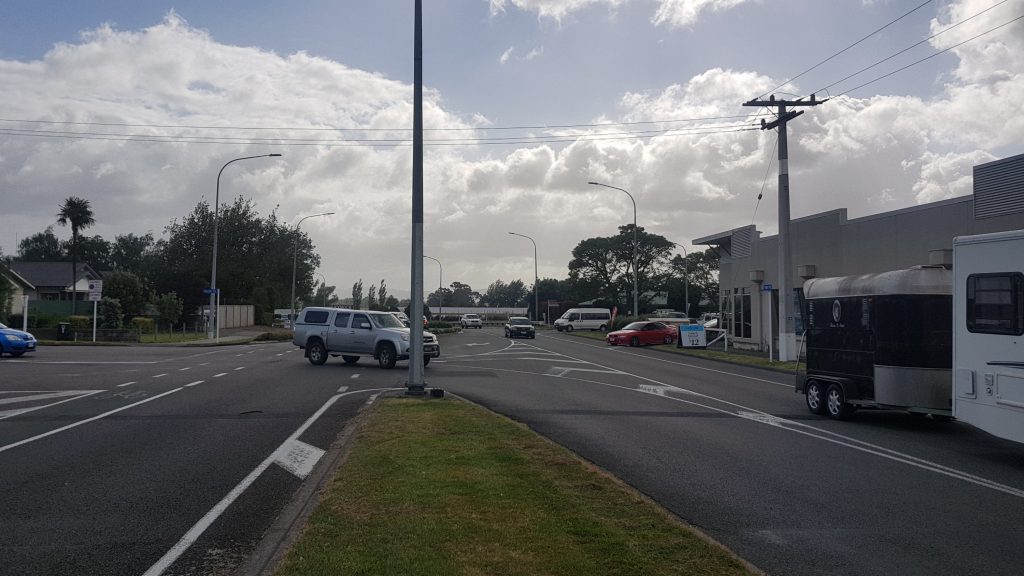 After a bacon buttie and coffee with extra shot for breakfast…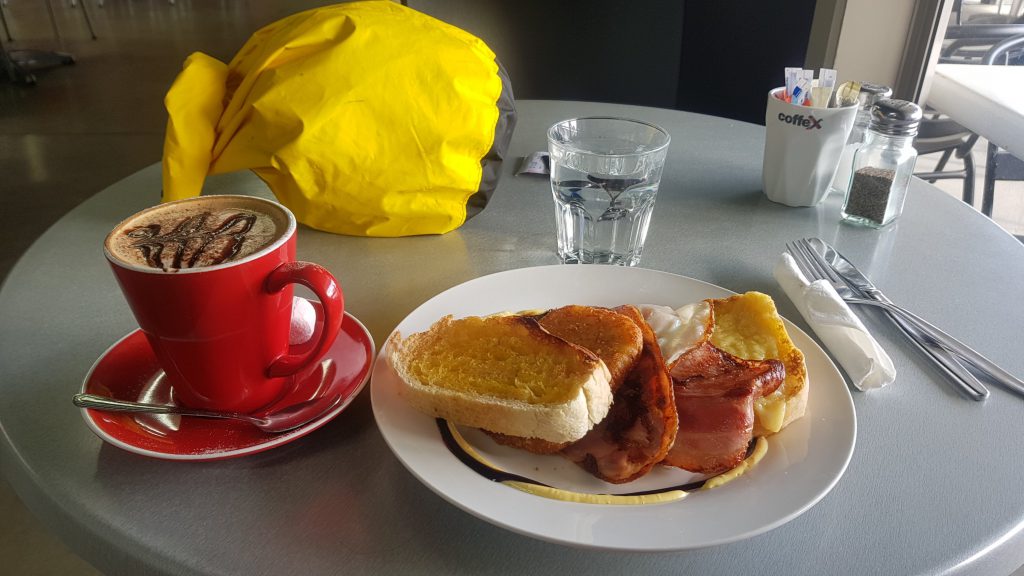 I was on my way down the river trail.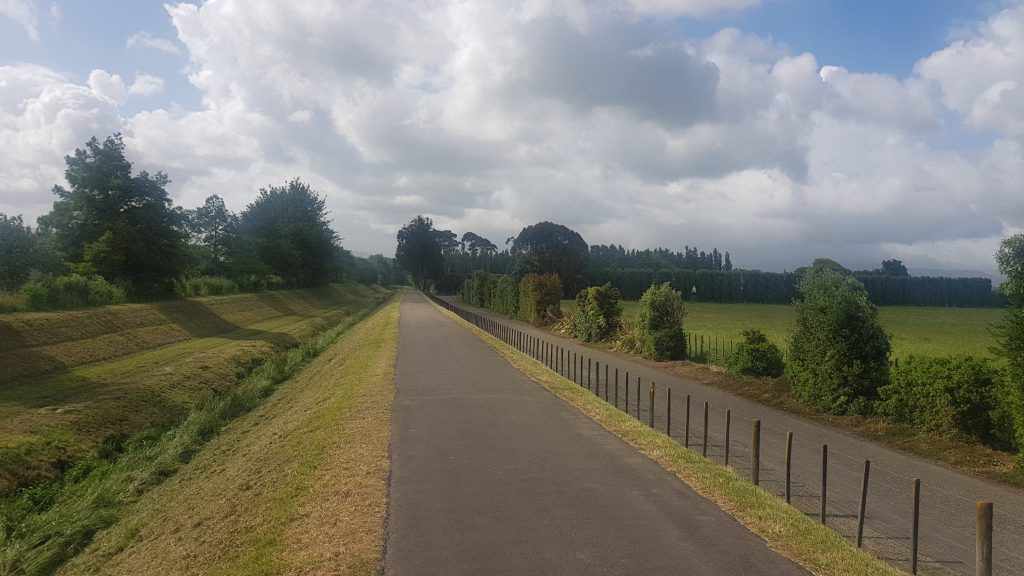 It was a pleasant walk where the scenery changed a fair bit.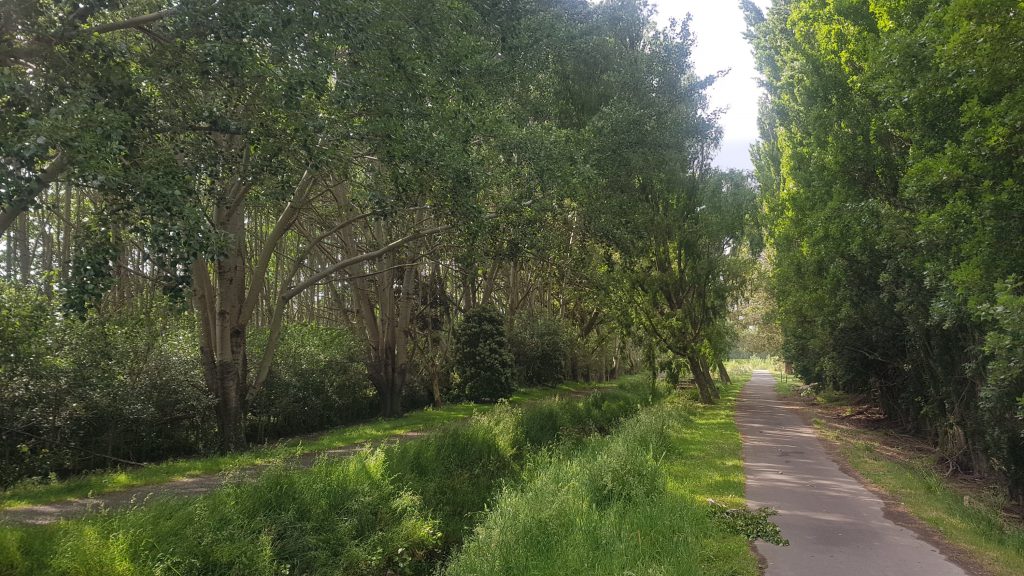 I was slightly closer to the wind turbines than yesterday and got a better view of them.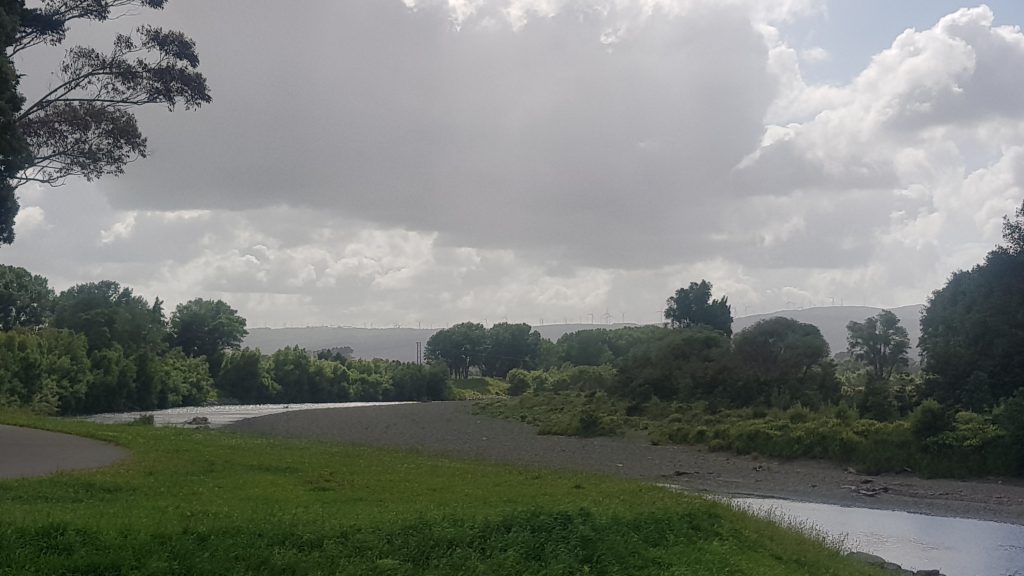 I did notice that everyone I met along this pathway said hello to me, which sometimes you don't get in the city. But, seems people do need to be told to control their dog.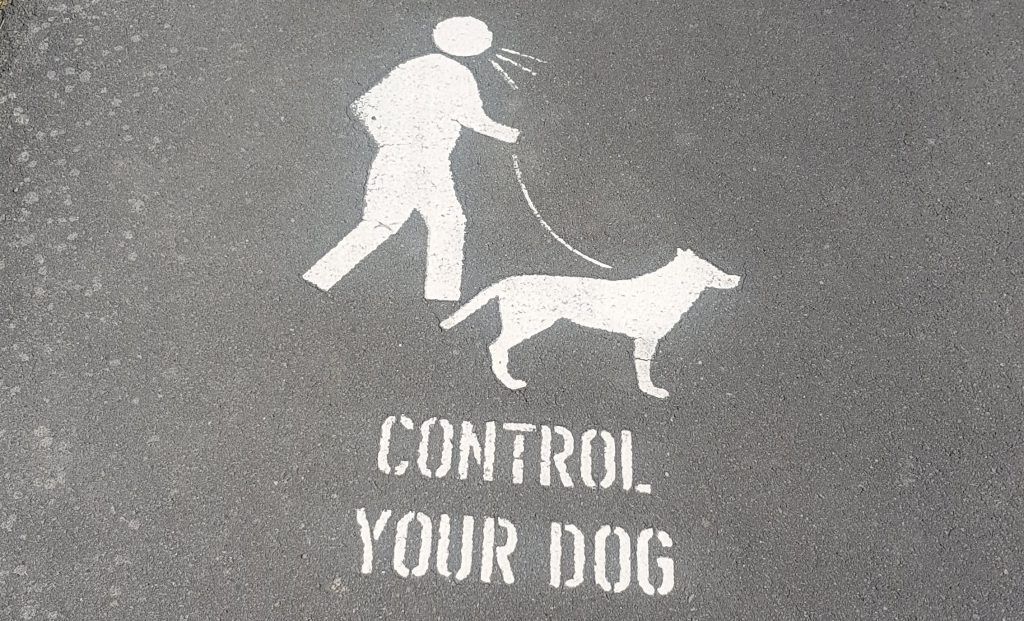 Not long after I saw this message on the path, I saw a guy whose dog was at least 100 metres away from him, going to the toilet on the grass, and the guy made no effort to go over and clean it up. Seems he didn't get the message.
The weather in the distance looked bad, and I think this is where I'll be walking tomorrow – if I decide to continue on. I still have to decide what to do for next few days after I look at the weather tonight.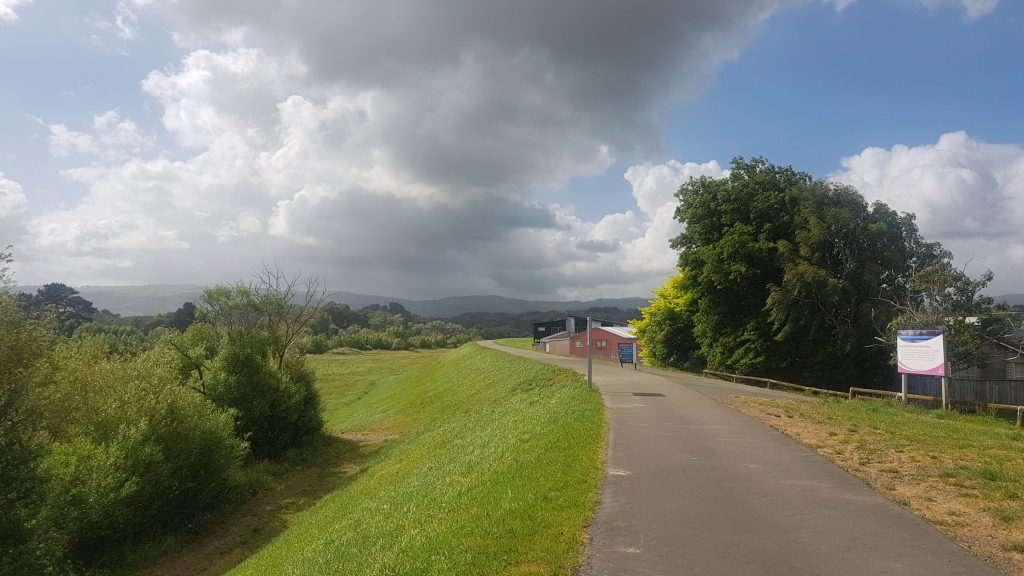 The walk through Palmerston North seemed a lot longer than the one that went through Hamilton, which is a bigger city. I think it's because the path through Palmy goes around and around and almost loops back on itself. It's definitely not a direct route through the city.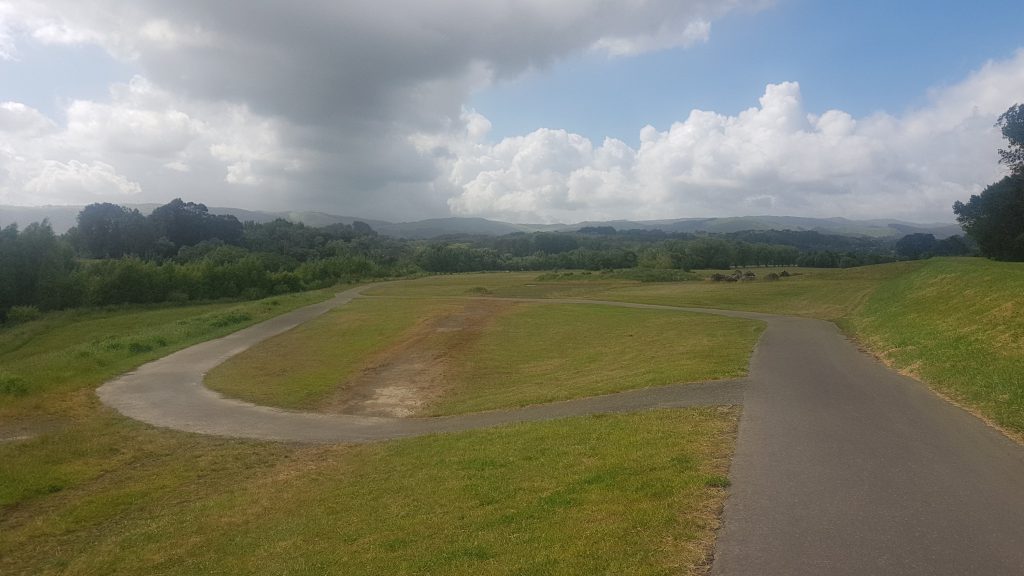 The track goes alongside a BMX track for parts.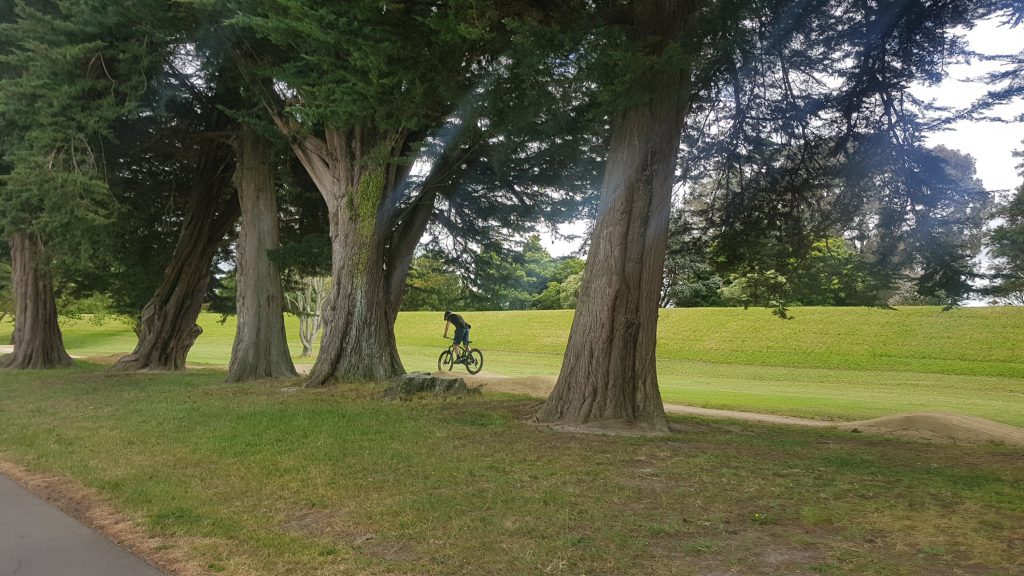 Here's the main bit where the track loops back. The direct way would be to go across this bridge, but you have to walk down to the bridge in the distance and then walk almost back to the same point on the other side of the river.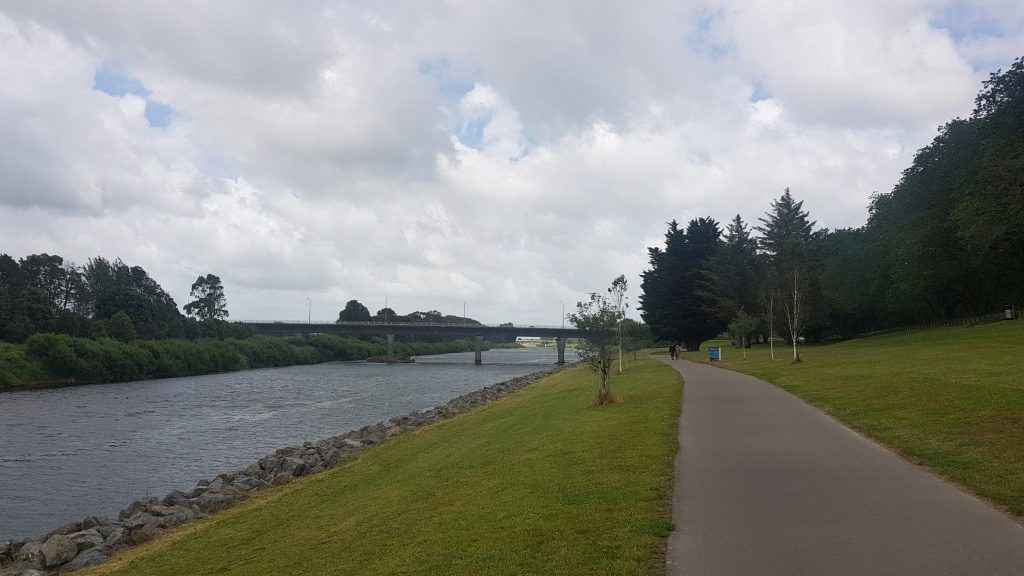 I don't mind though. I wasn't in a hurry and going this way meant I could take a short detour to see the aviary.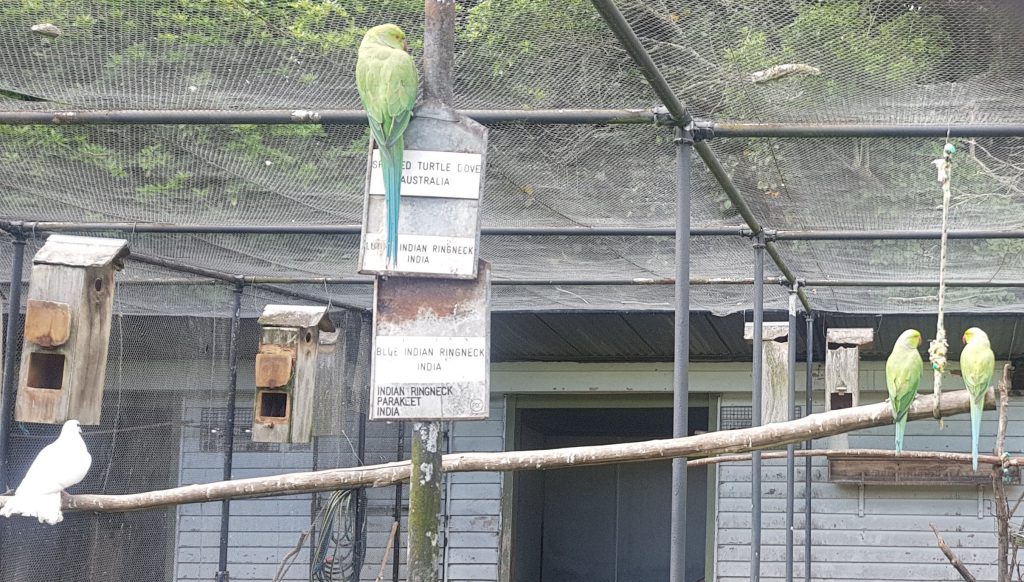 If you have time and you're coming through here, I'd highly recommend taking the short detour. It's just before the holiday park.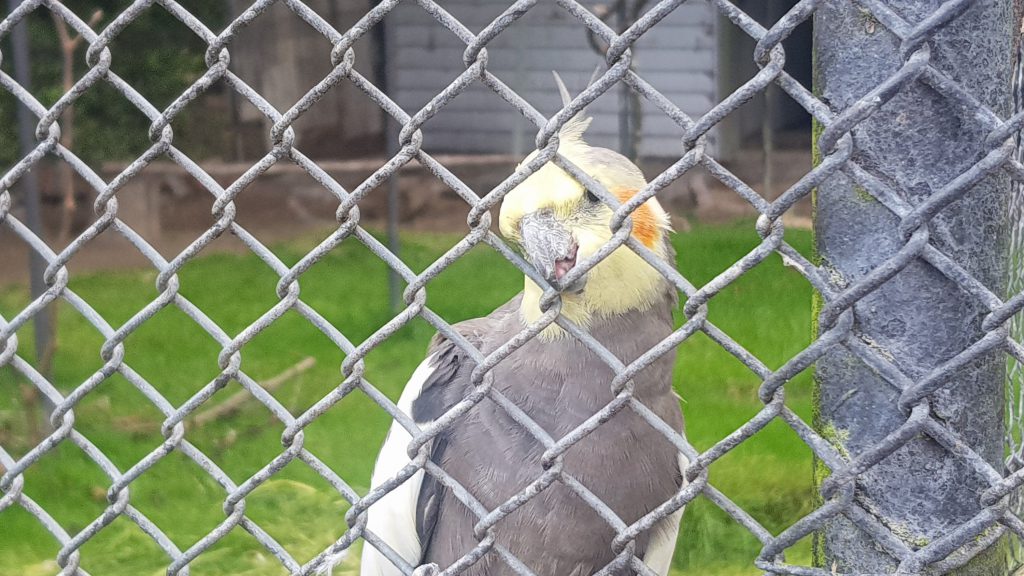 While detouring I also saw the conservatory.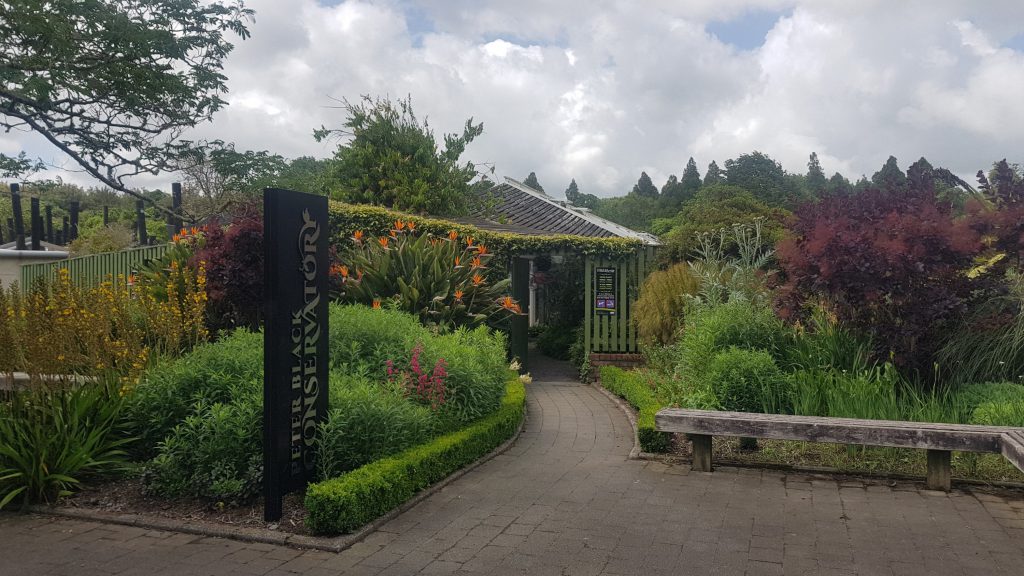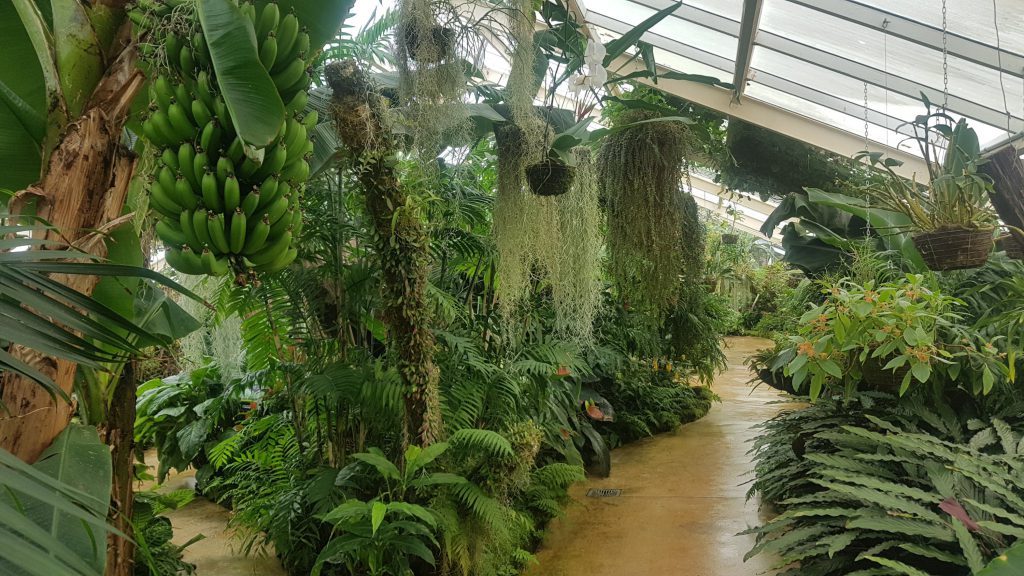 And the rose gardens.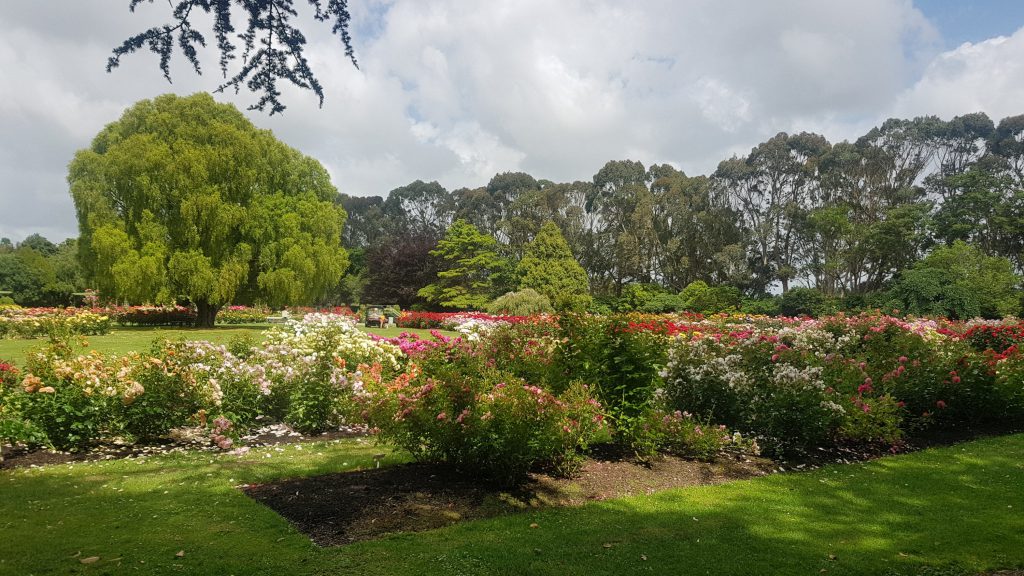 I'm from Te Awamutu which is in theory famous for its rose gardens. But I'll be honest the rose gardens here are better (just).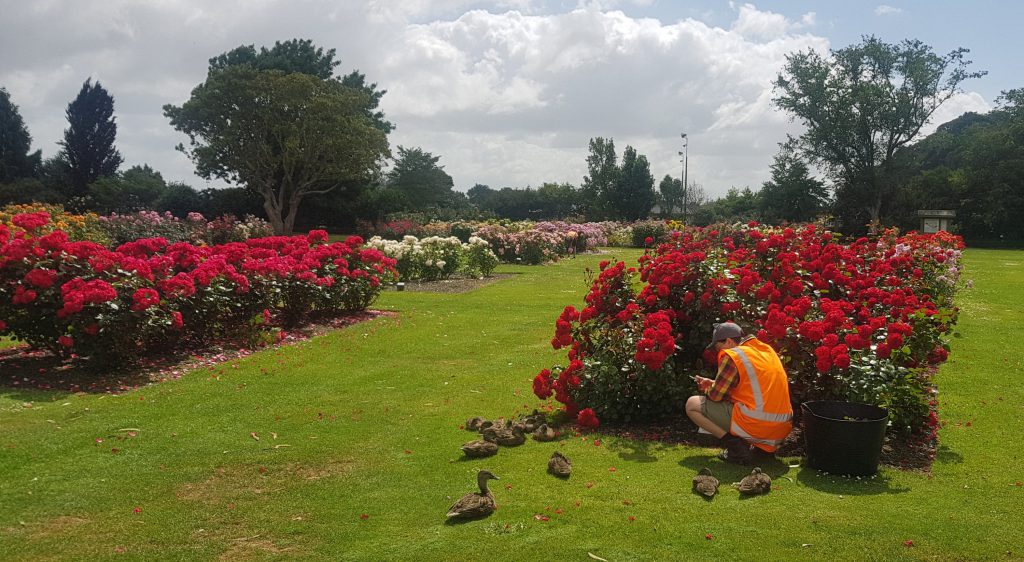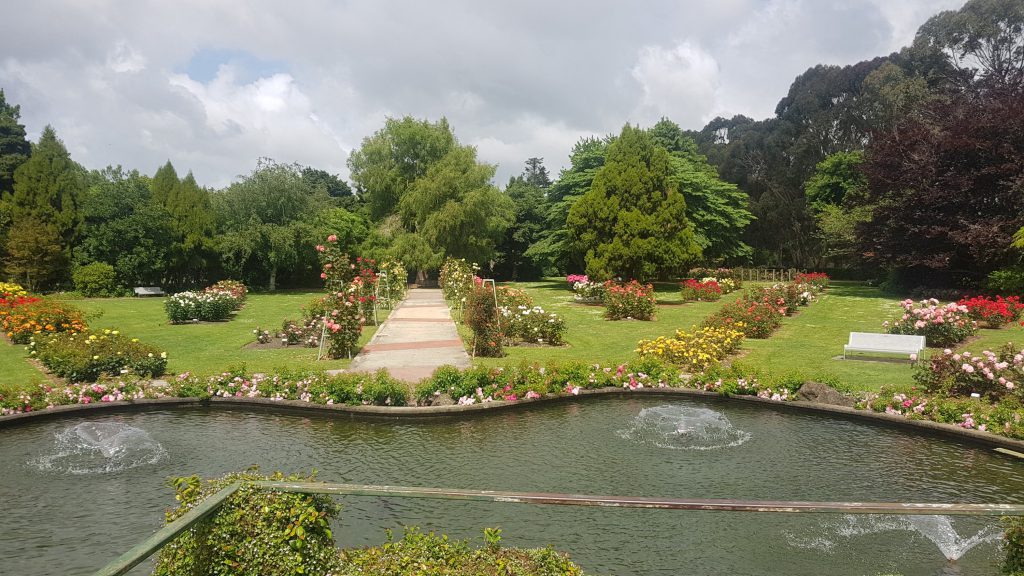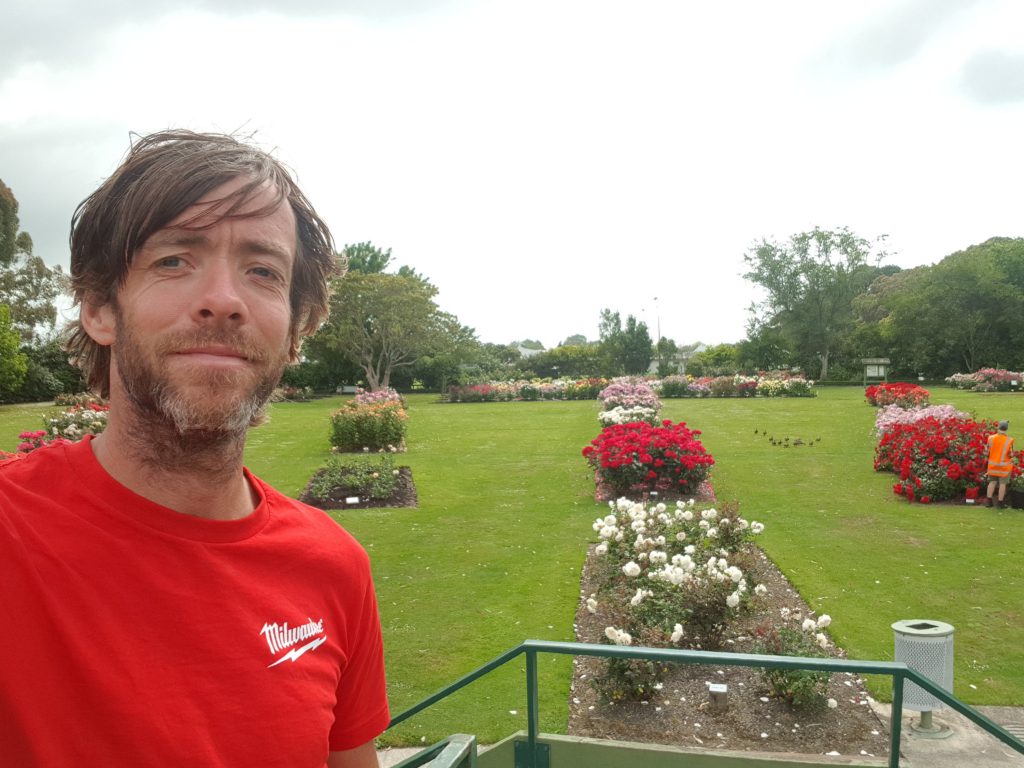 Back to the trail and across this bridge.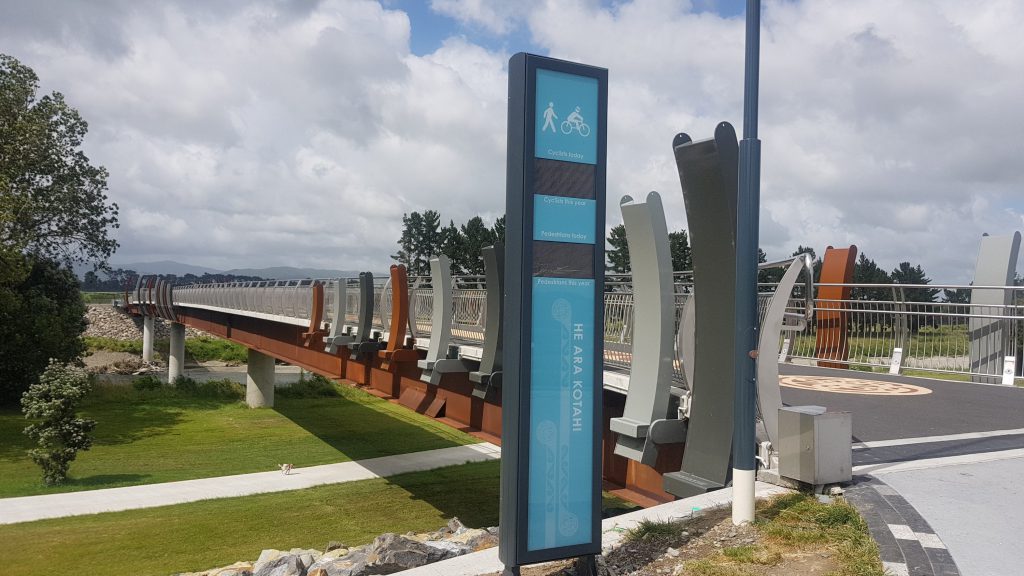 My 11am picture today is just over the bridge.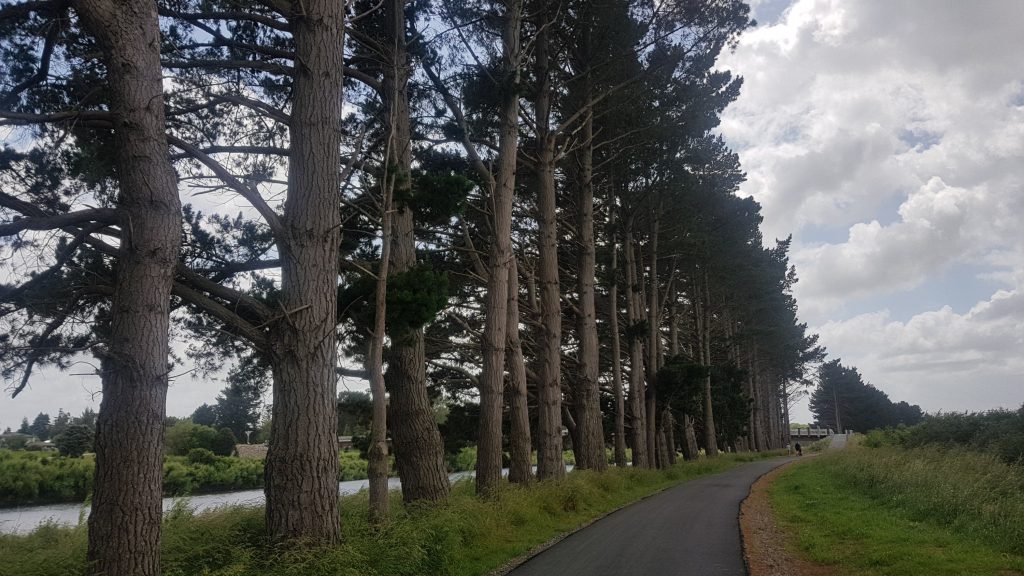 And there's a helpful sign. I hope signs like this help promote Te Araroa!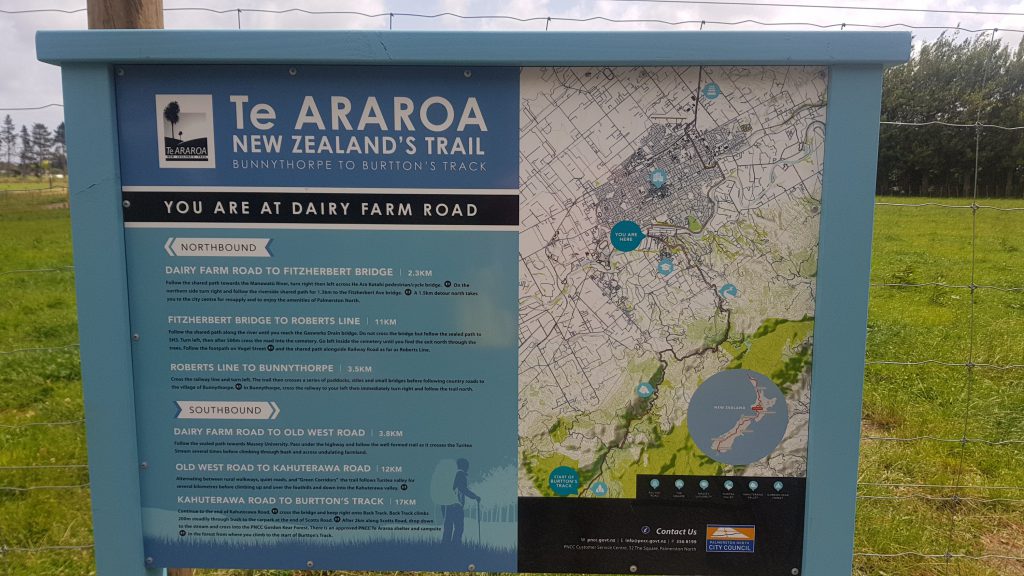 There is a lot of bush walk on this side of the river. There are a multitude of paths here – I'm glad that the paths are really well marked.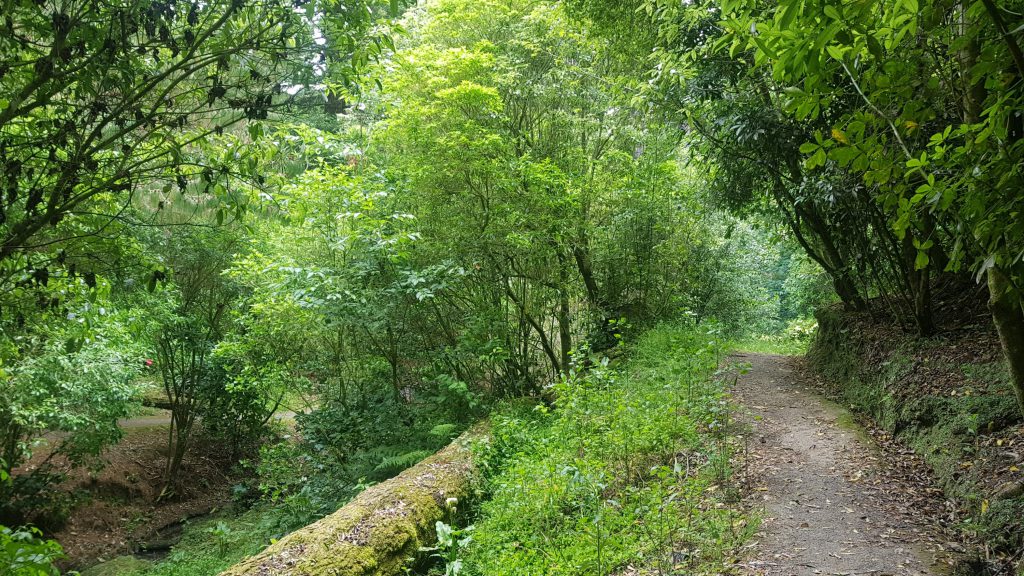 A lot of the grounds you walk through are owned by Massey University, with signs to keep out.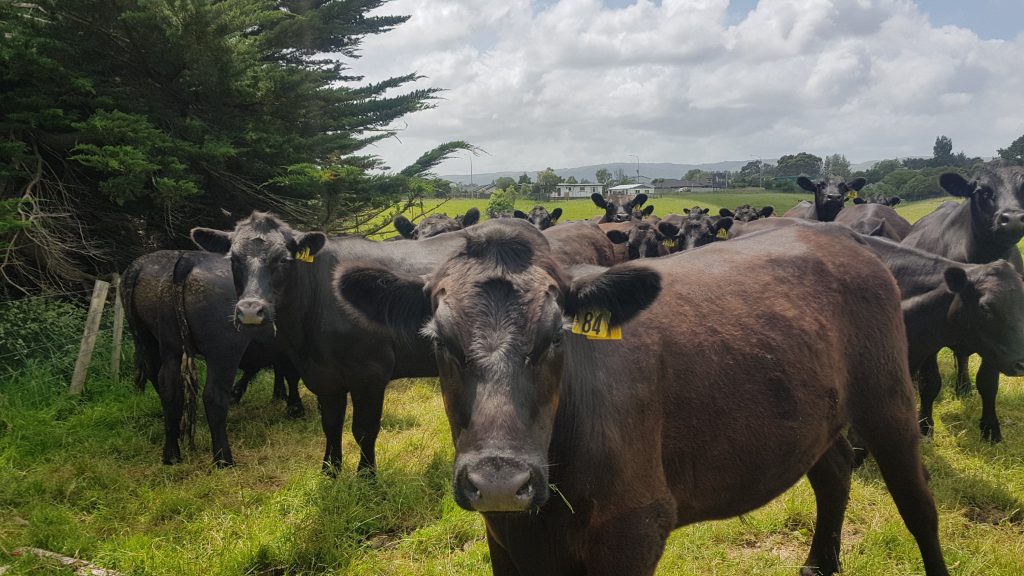 I walked to just past State Highway 57, about where Turitea Road starts. I was enjoying walking without my pack, and I decided to walk back to the city centre instead of taking the bus, grabbing some geocaches on the way.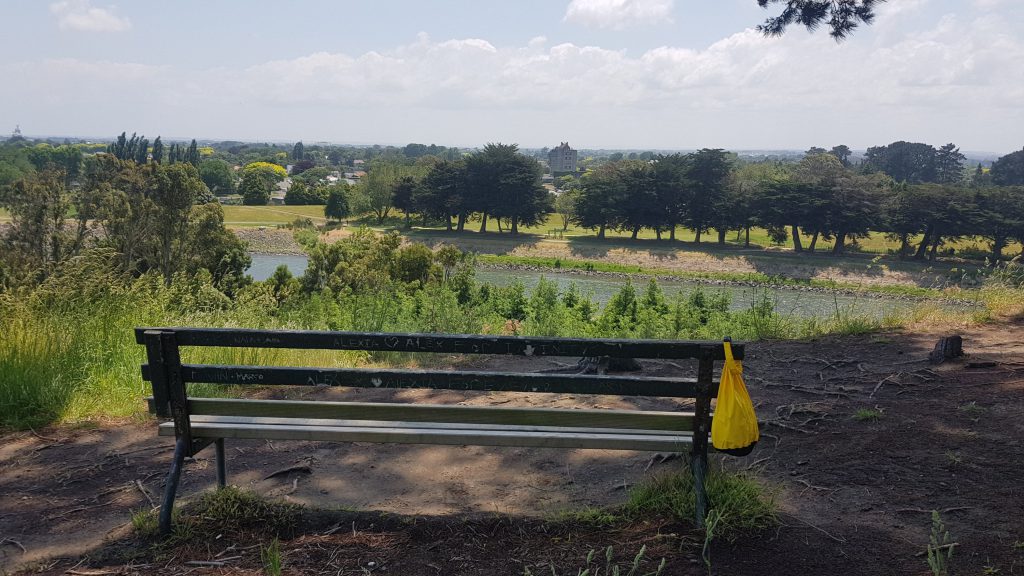 Walking back through the city, I saw this car.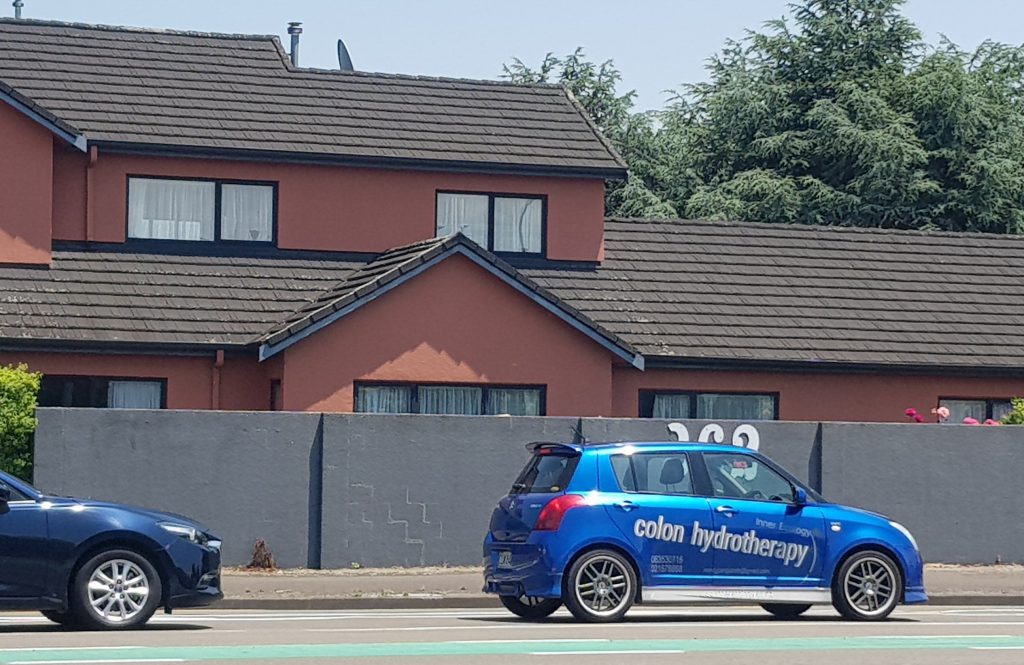 And I saw the Palmerston North branch of Jetts gym. It made me realise I still have an active membership here. I really ought to cancel it.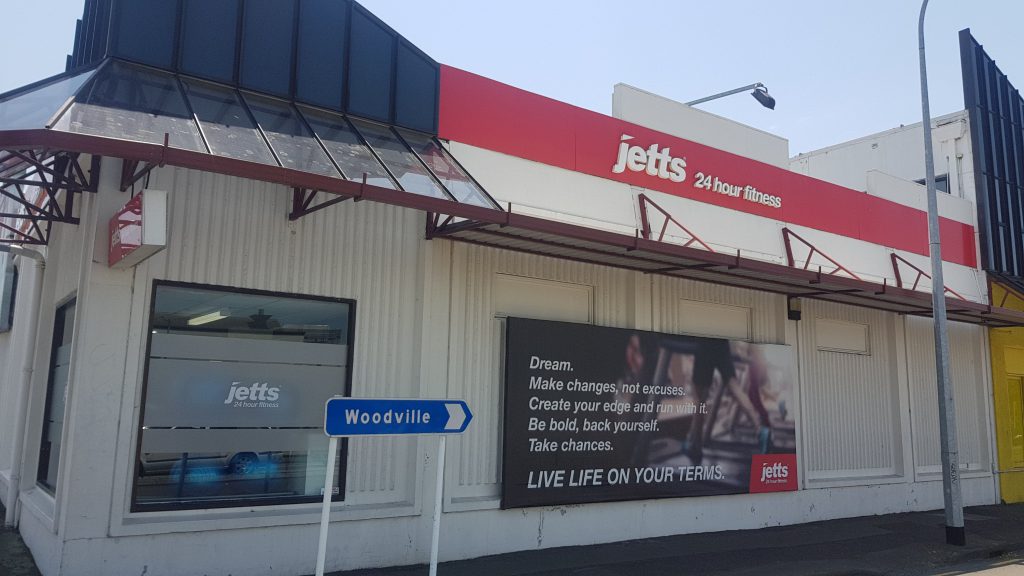 I also think the billboard on the side of the gym is interesting. It gives you five very specific instructions, but then finishes with "live life on your terms". You tell me to live life on my terms, but then give me a specific set of instructions to follow? How odd!
In town was this Santa. It creeps me out, firstly because it looks upset but also because having a space for kids to sit right in between Santa's legs is just creepy.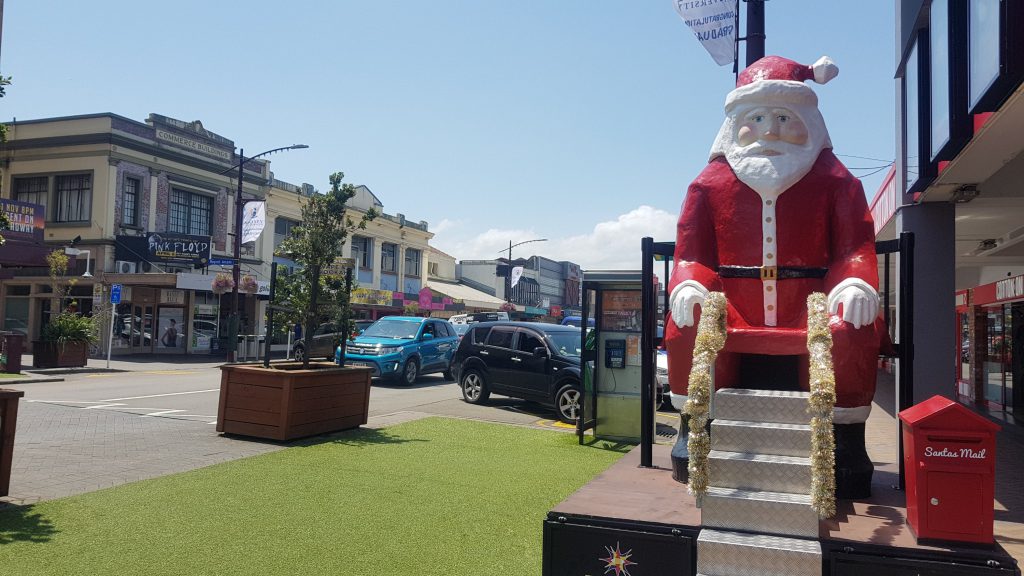 I decided not to buy a case for my phone while I was in the city. If I'm going to buy a new phone at Christmas there's no point getting a case for this one. Hopefully I can simply not destroy my phone before Christmas.
When I got back to the motel I disposed of my "Lifeproof" case, which no longer works properly, and also some excess rubbish bags I had that I bought before the Whanganui River. I also took stock of what food I had. It wasn't much.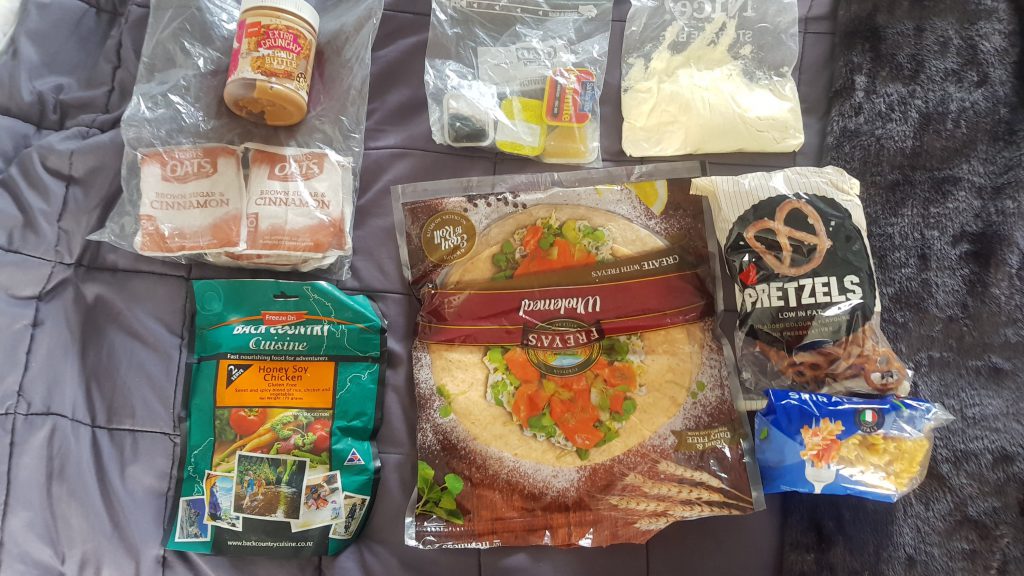 Here's Taco Terry hanging out on the balcony.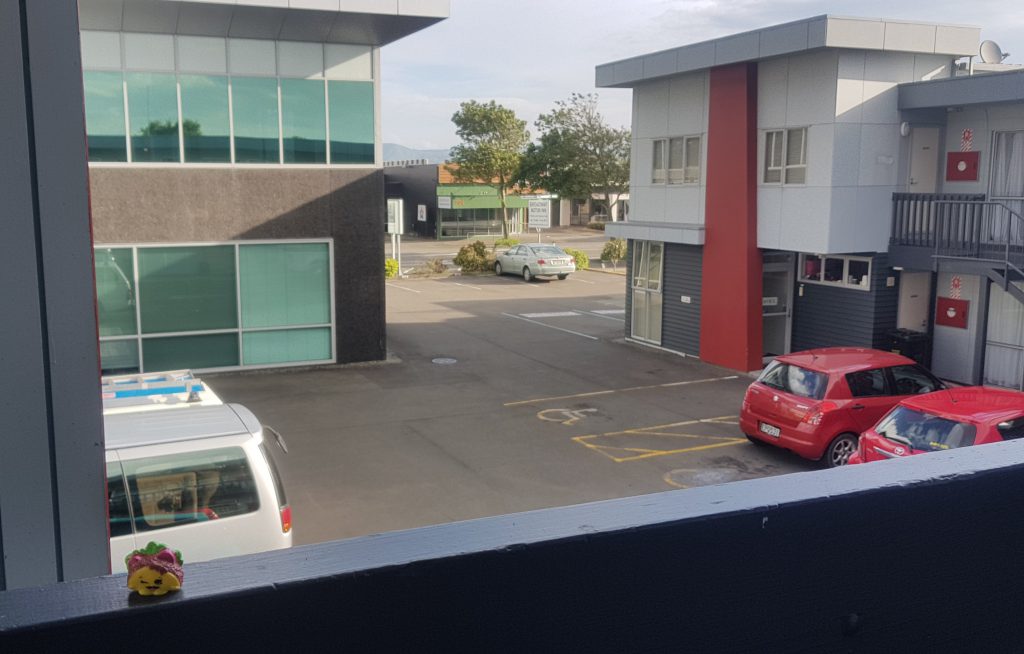 In the evening I had dinner with Charlie, Peter, Alex and Ethan at Little Savannah which conveniently was halfway between where I was staying and where they were staying. They had four stout beers, which is unprecedented. And one of them was $40.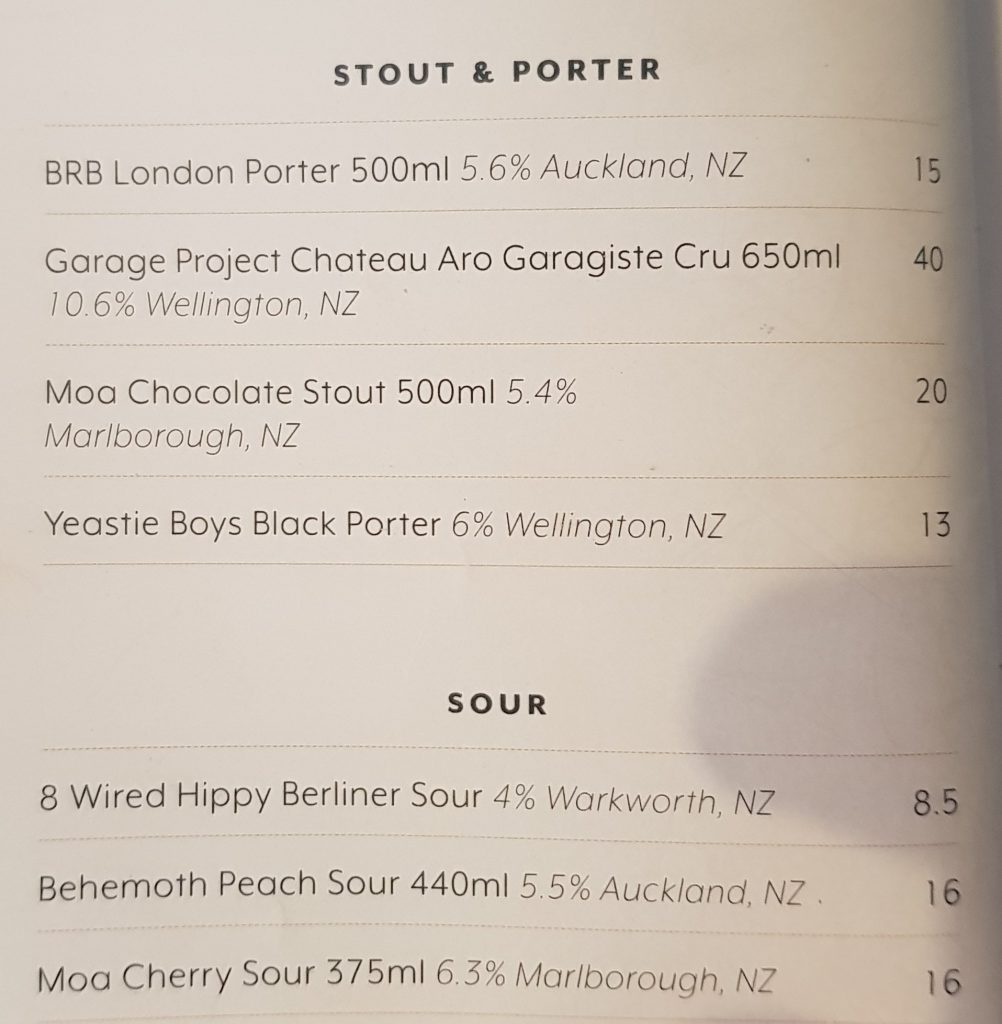 I went with the Moa Stout instead, which was nice.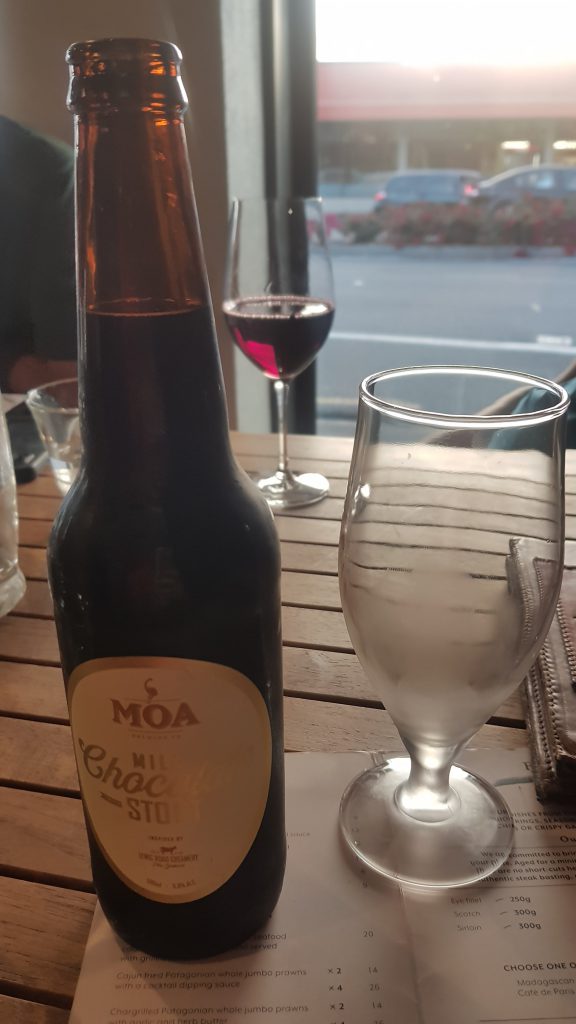 I talked to the waiter about wanting to try the $40 bottle of beer and he said that the guy at Table 2 had a bottle. And if he left any behind then he would bring it for me to sample. I thought he was just making fun of me but then that's exactly what he ended up doing. Turns out it was half stout and half Pinot Noir – an interesting combination.
The five of us talked about all the stuff that had happened in the last three days since I saw them last. It was great to catch up.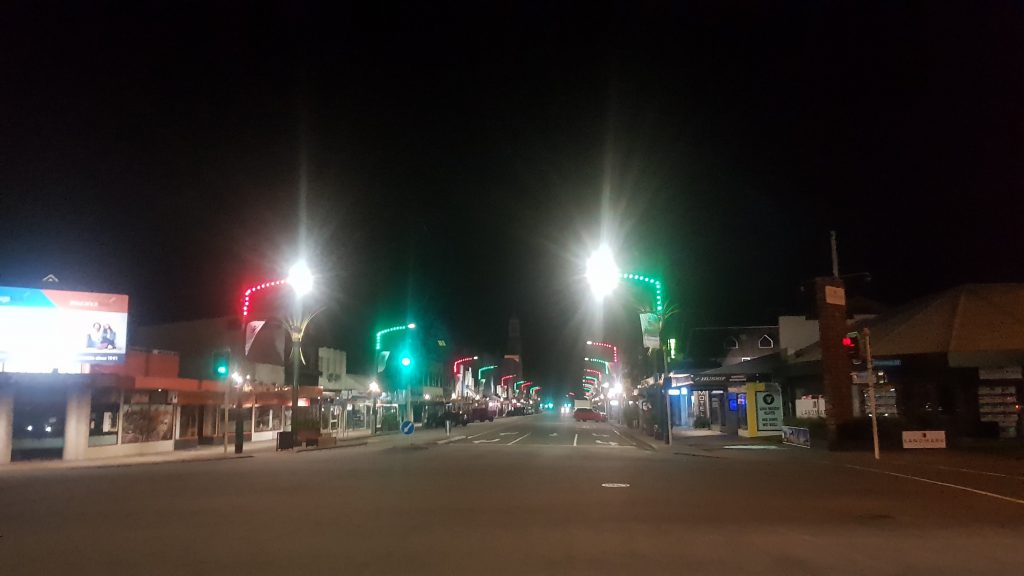 We also spent a lot of time discussing the plan for the next few days. We discussed all sorts of scenarios but ultimately decided that because we can't predict the weather we need to just push on to Levin and then reassess the situation. Because the trail doesnt quite go through Levin, we will carry 6 or 7 days worth of food so that we dont have to detour into Levin and spend half a day buying more food if the weather works in our favour.
I was a bit drunk after leaving the restaurant so I will go to Countdown in the morning. Time for an early night tonight I think.
Today's walk on the map (blue = Te Araroa, red = today's walk):