Date: 17 December
The weather this morning was exactly as forecast… positively ghastly.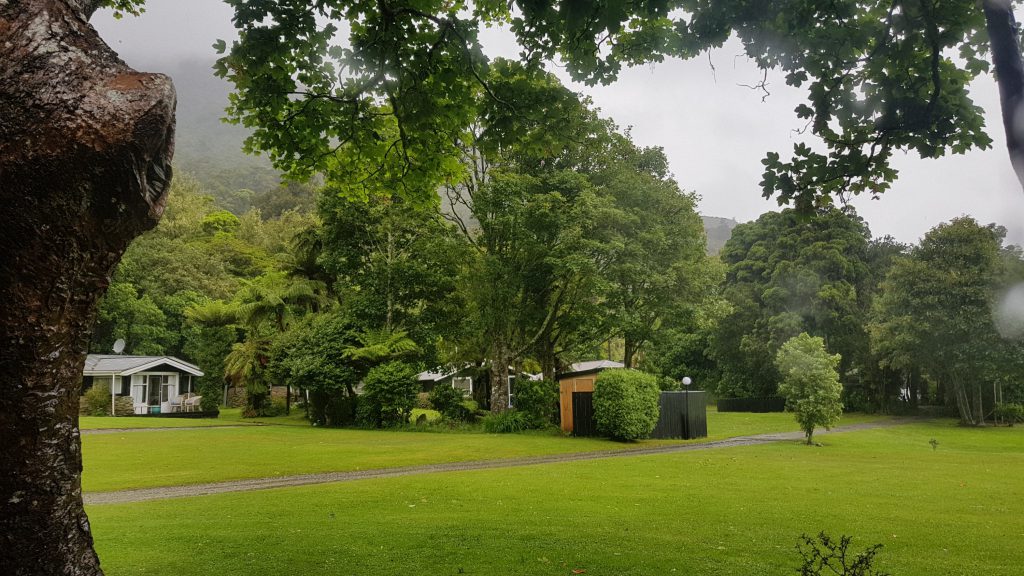 I went to the lodge to have breakfast and saw all the packed lunches lined up. We got given those when we were walking the Queen Charlotte Track back in February – and so I knew that most people here were continuing walking today in this weather. They probably have to because they will have accommodation booked. Sucks to be them. It's nice to have the luxury of time and being able to wait out awful days like this.

Obviously Nick from yesterday will be way ahead now. I wonder if Meredith and Nova will drop in on the way past… or if they will also decide to stay put.
The majority of people that are staying here are walking the Queen Charlotte Track, but I seem to be the only TA hiker. The waitress hadn't even heard of it when I asked her. I guess most TA hikers stay in the campgrounds. The main reason I stayed here was because I wanted a bit of nostalgia from when I stayed here in February, well that and with the bad forecast for today I didn't want to be in a tent.
I managed to resist the French Toast and went for the healthy Halloumi Bowl instead. Maybe the French Toast will be tomorrow's breakfast. I removed the avocado from the breakfast and took it back to the cabin… I had plans for it.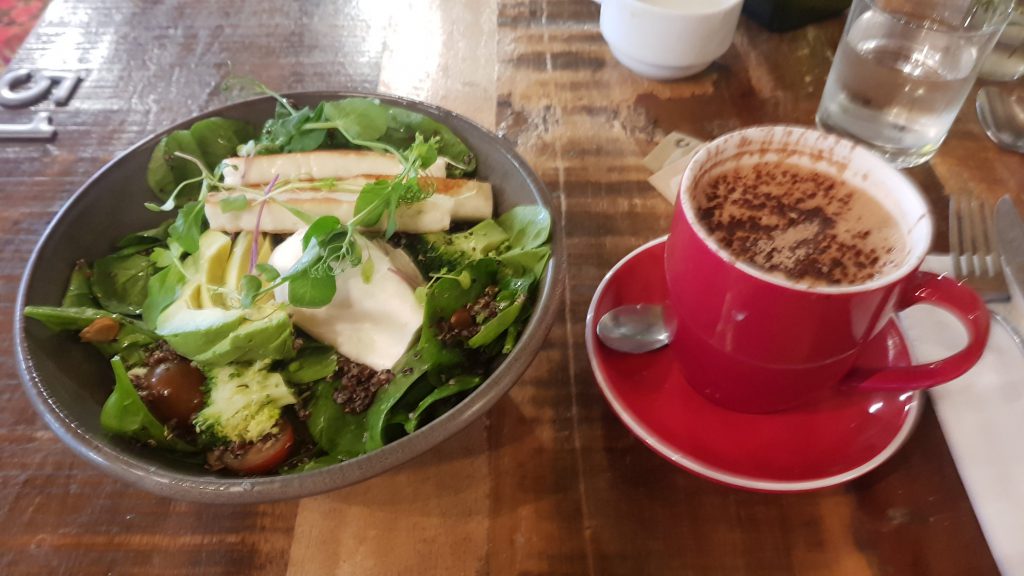 The wifi here doesn't reach to the rooms so I spent most of the morning playing games on my phone in my bunk room. At lunchtime I finally got to try an avocado and chocolate wrap using the avocado I took from breakfast. I've wanted to try ever since Peter had it for lunch one day. I'd describe it as weird and wonderful.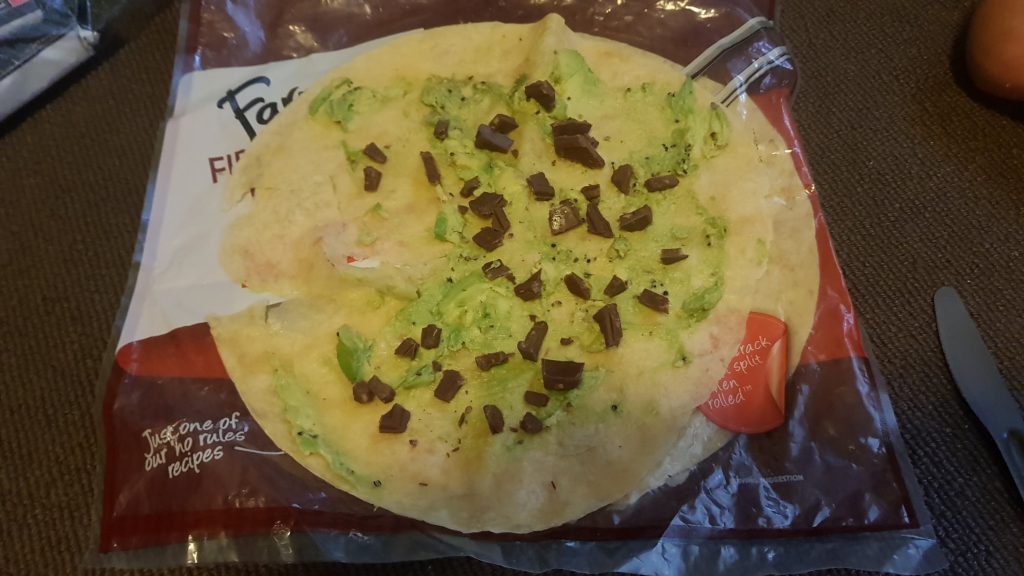 Then at lunchtime I moved from the room into the bar. The school group were here for lunch waiting out the rain. They're from Howick College in Auckland, and they've already done the Abel Tasman track in both directions before starting the Queen Charlotte Track. Since it's school holidays now, it must be some kind of extra-curricular thing.
I spent the afternoon drinking beer and talking to the various people who came into the lodge. There was a steady stream of people arriving for lunch who would come and go, and then from about 3:30 were people arriving for the evening.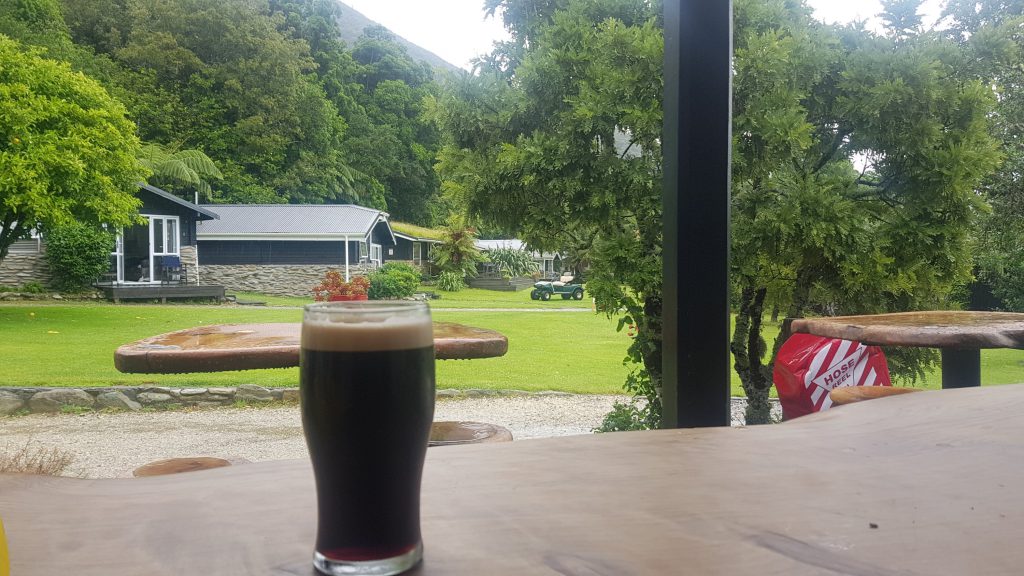 I did talk to a couple of the other staff who had heard of the TA. They asked if I was doing it for any spiritual reasons, and I mentioned that I hope I have some kind of epiphany while I'm walking, but it hasn't happened yet. There's still time, they told me.
I had dinner at 6pm and watched videos for the rest of the evening. I don't think the rain stopped for even a minute today. Not even a second. It was a great day to be inside watching everyone else arrive and leave soaking wet.
I wished that Alex and Charlie and Peter were here though, it would have made the time pass a lot faster. They're arriving at Ship Cove tomorrow, I assume at a similar time in the afternoon as me, so I hope the weather clears by then.