21-27 January
The morning after I stayed at Boyle Village the other two staying in the outdoor education centre realised they have way too much food. They joined an apparently large number of hikers who give away their food for free. Again I didn't take any of it.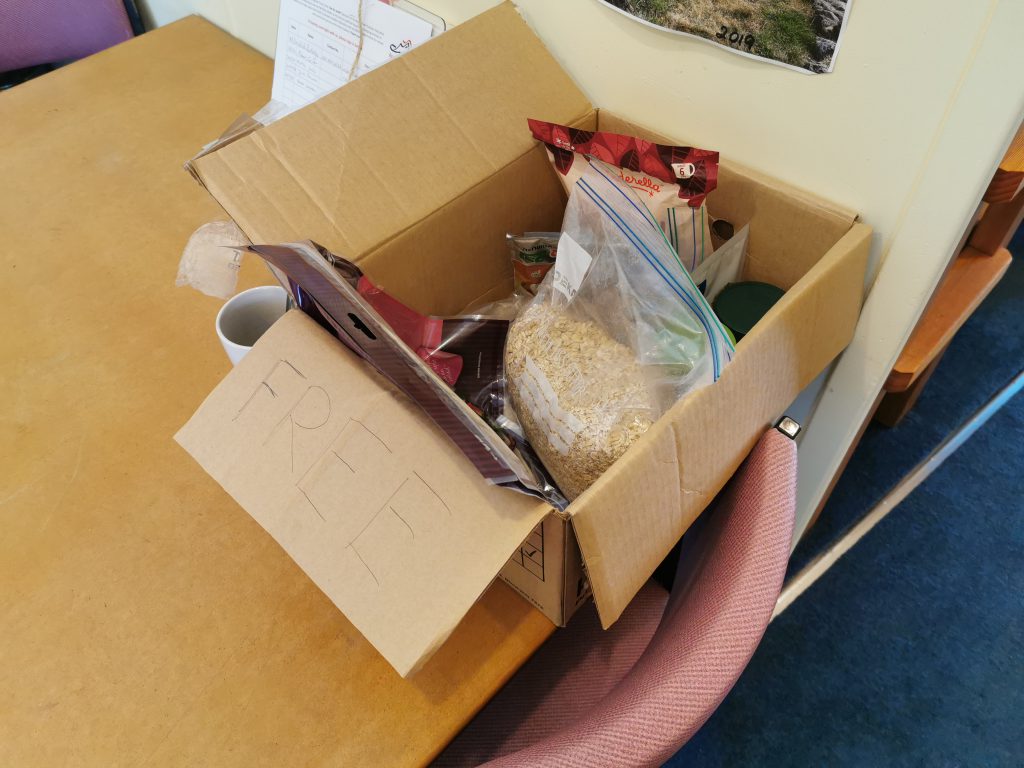 Now I'm on my way from Boyle Village to Napier via Christchurch to attend my friends' wedding!
The shuttle arrived as expected to take me to Christchurch, although there were supposed to be three others getting on from Boyle Village too according to the manifest. None of them turned up. I talked to most people who passed through the Outdoor Centre and none of them mentioned taking the shuttle. That probably means it was TA hikers who were still out on the trail and perhaps didn't make it in time. I wonder who they were supposed to be. Would've been quite a full van if they were here, there were only four empty seats.
I was told when I booked that I had to pay $46 to the driver in cash, but he was expecting $48. That was a bit awkward. Although he admitted later that he was wrong – it was $46.
In Christchurch, I bought some important supplies, to replace the things I lost over the last few days and to get a big bottle of Deet because of the vicious sandflies.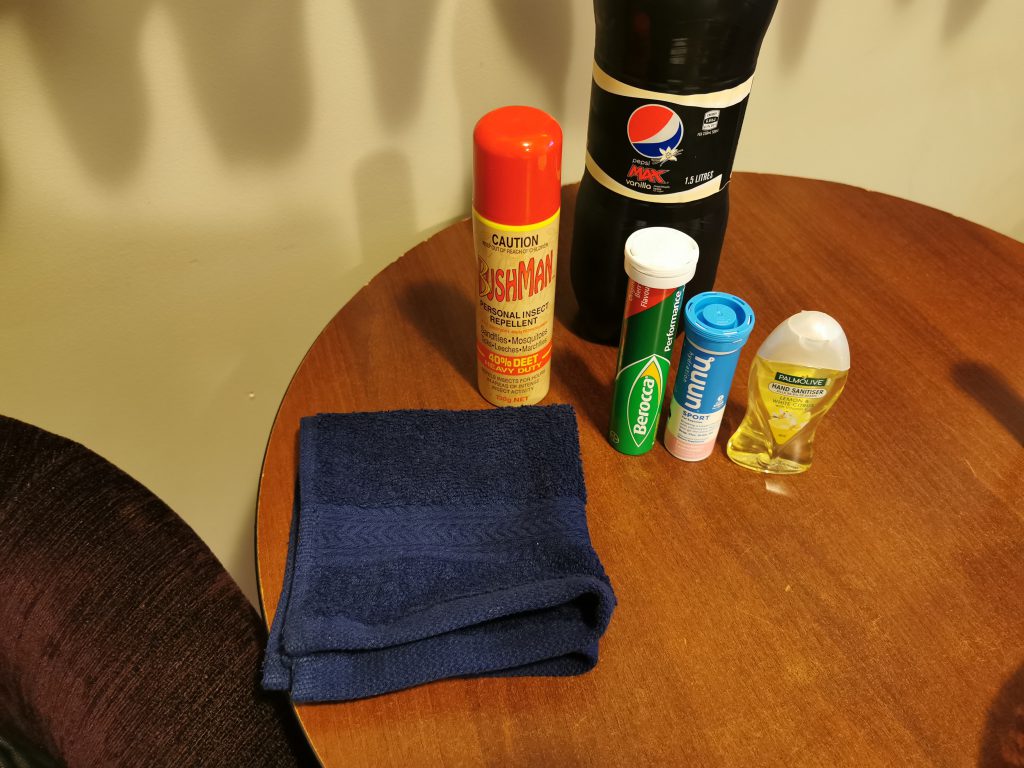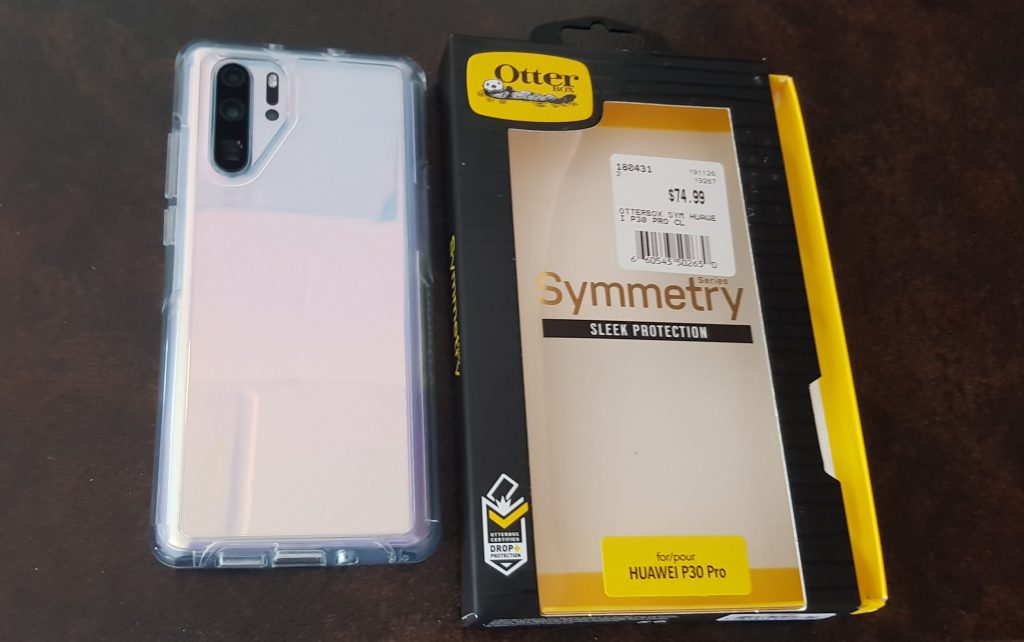 I reluctantly got my hair cut so that I would look presentable for the wedding. My hair might have been a bit shaggy before but at least it gave me some hiker cred.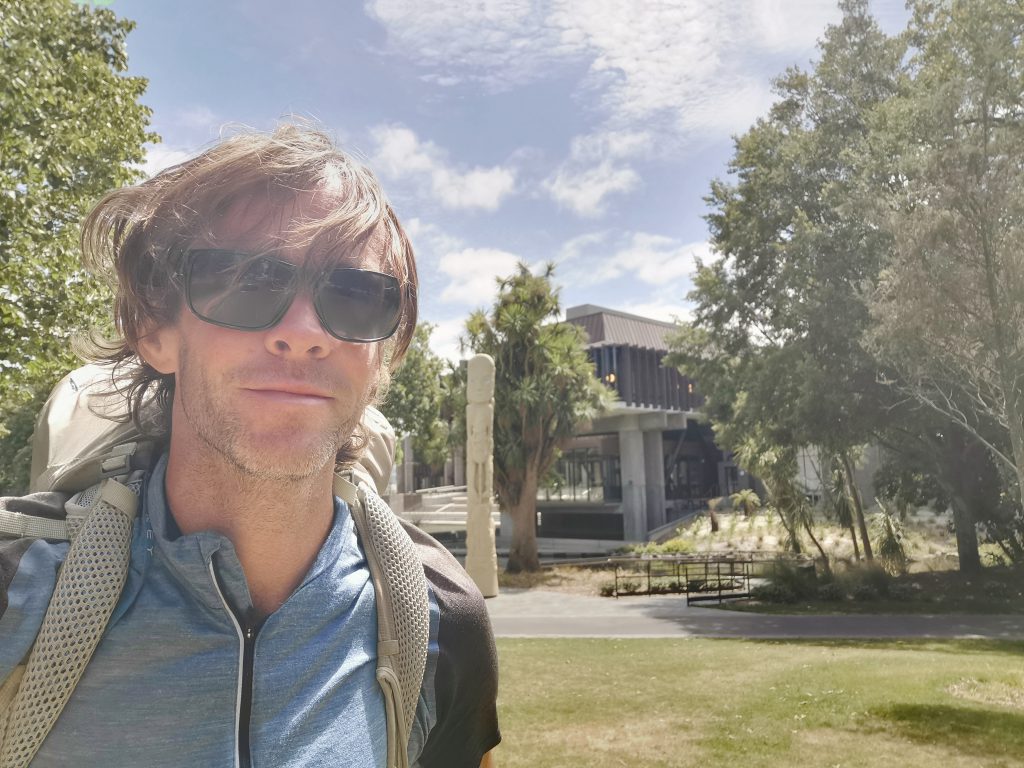 Now I just look like an aging member of Justin Bieber's backup dancers.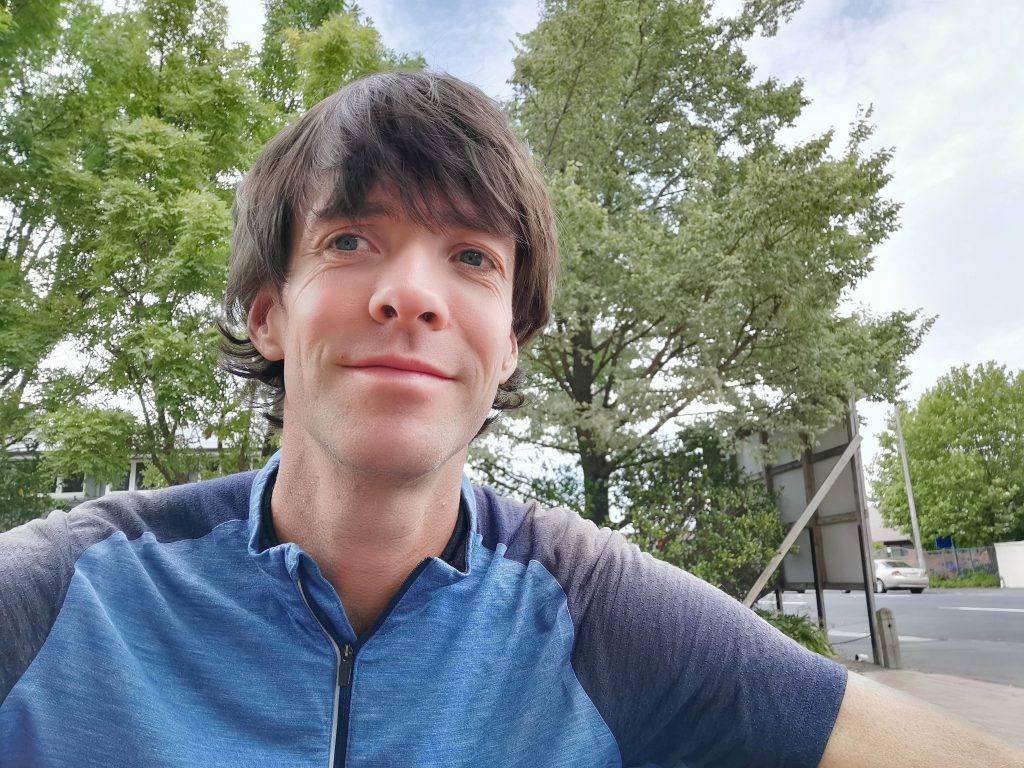 I saw the "185 Empty Chairs" installation. It represents the 185 people who lost their lives in the 2011 Christchurch Earthquake. It was quite moving. 185 empty chairs (that you were allowed to sit on) on 185 square metres of grass. The installation is temporary, "as is life".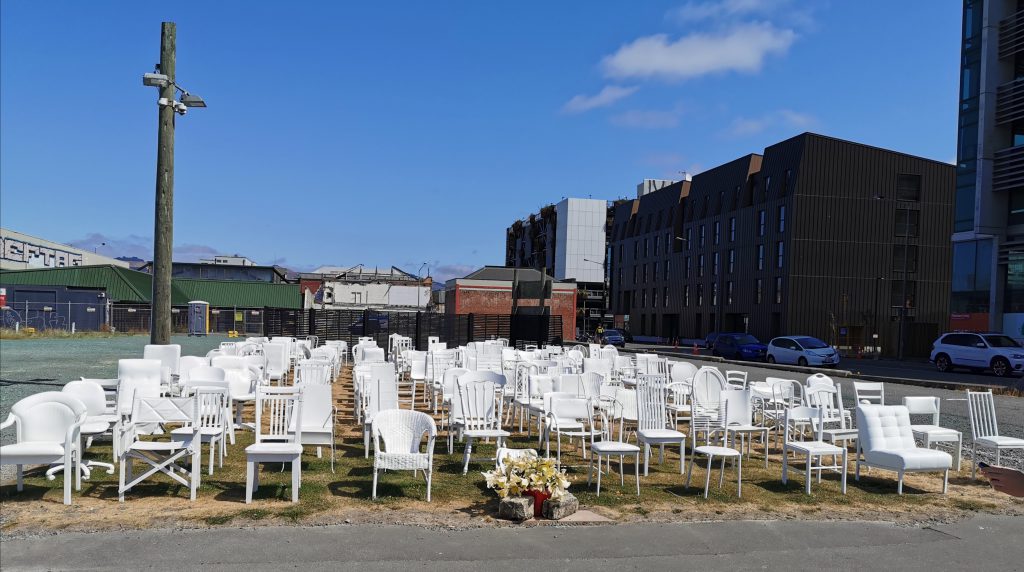 I last came to Christchurch in 2013 or so. Back then they had made no progress on rebuilding the Christchurch Cathedral after the quake. It appears from the outside that not much has changed, although signs say that a lot of work is taking place inside.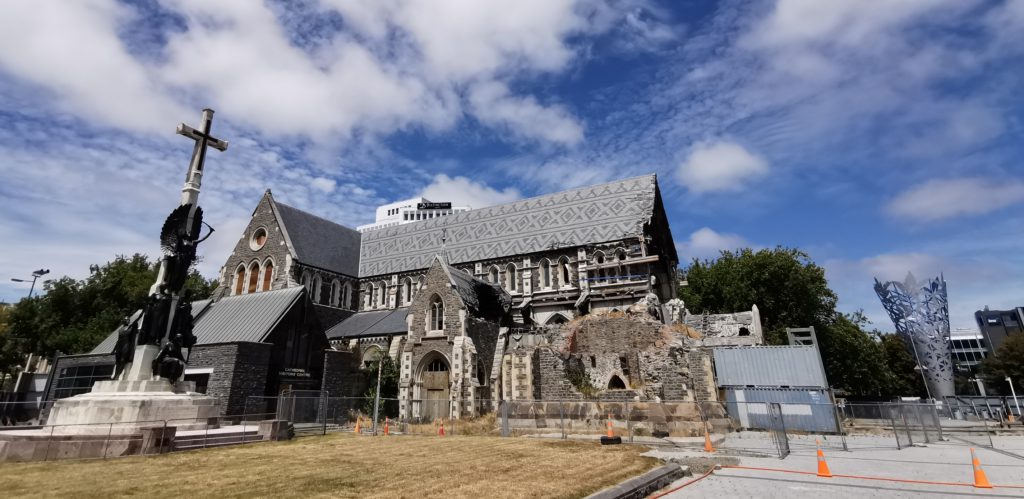 Here's the temporary "Cardboard Cathedral" used in the meantime.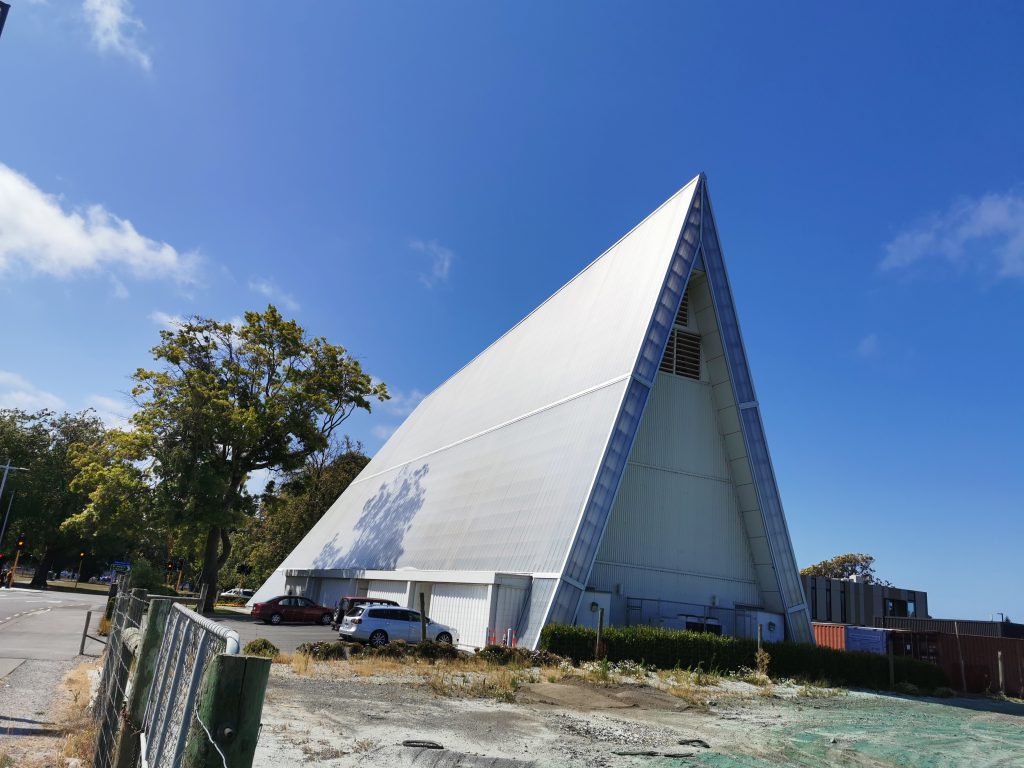 I spent a couple of days walking around Christchurch and I also met up with my friends Michael and Lynda who drove me around. It was good to catch up.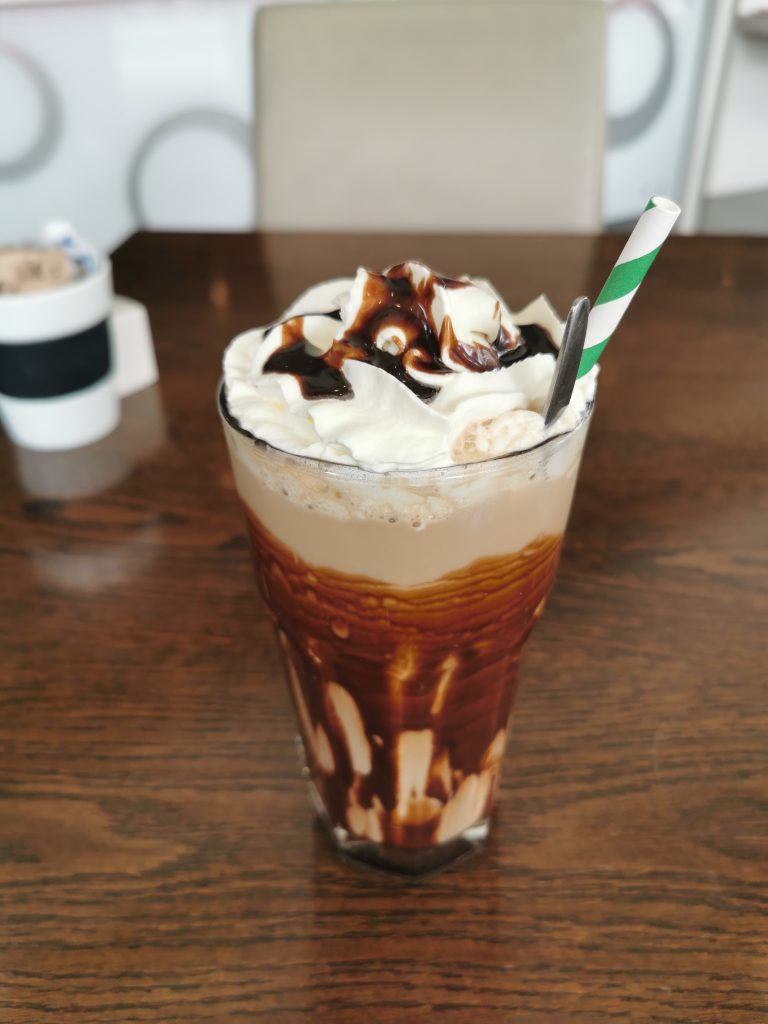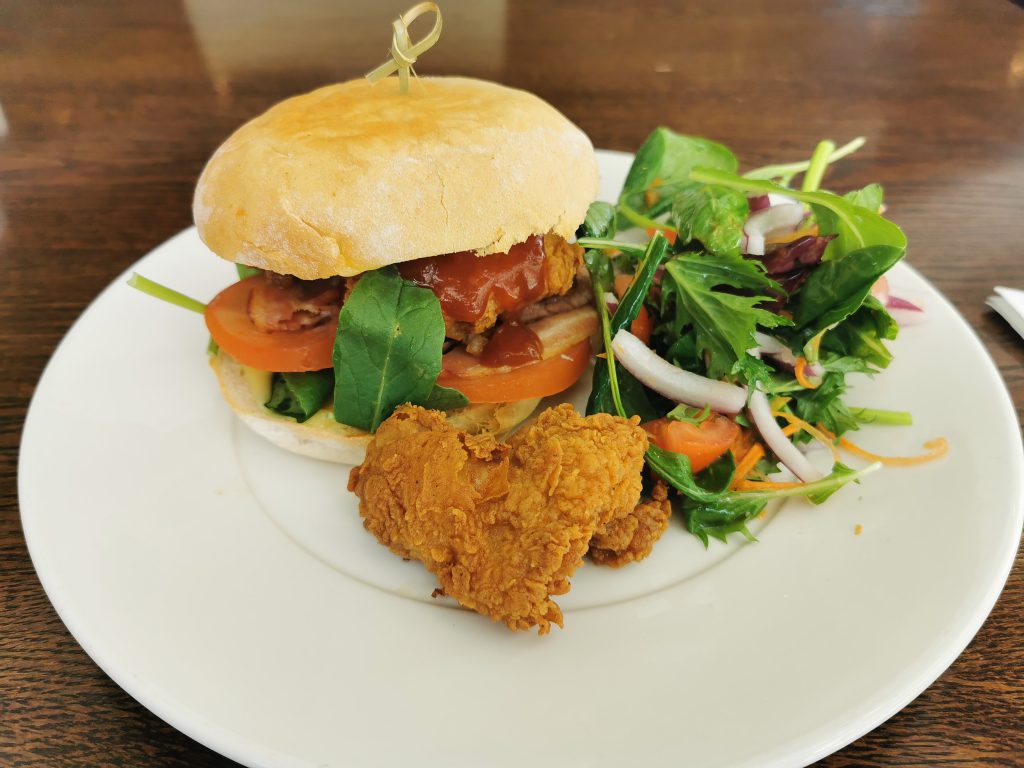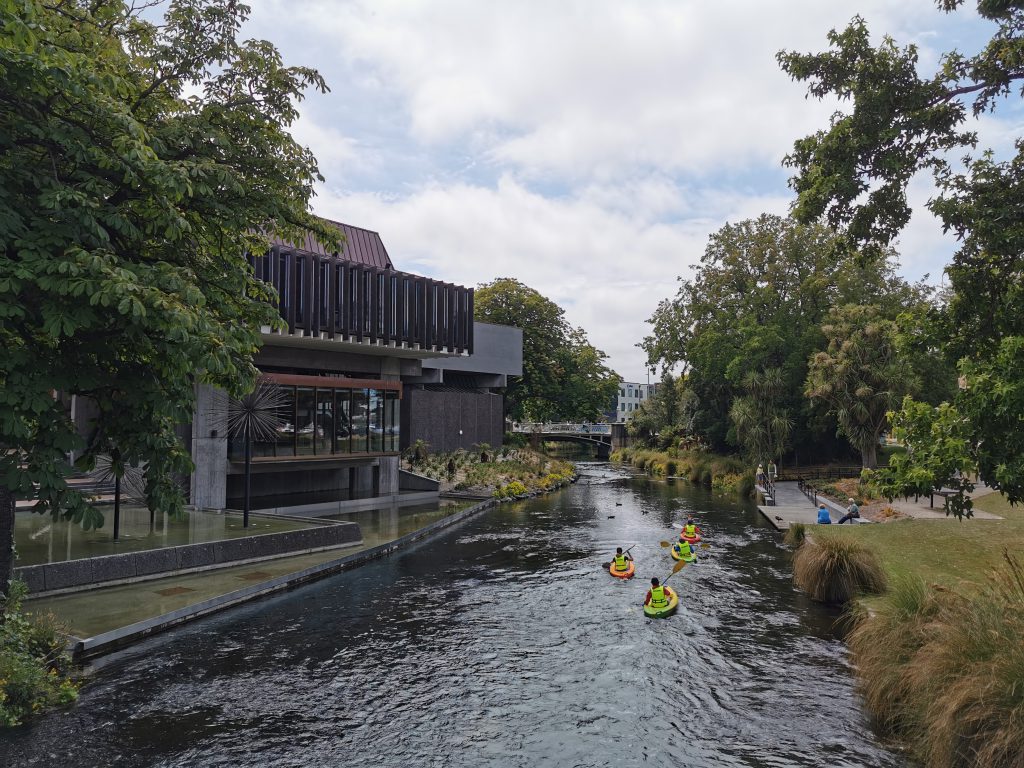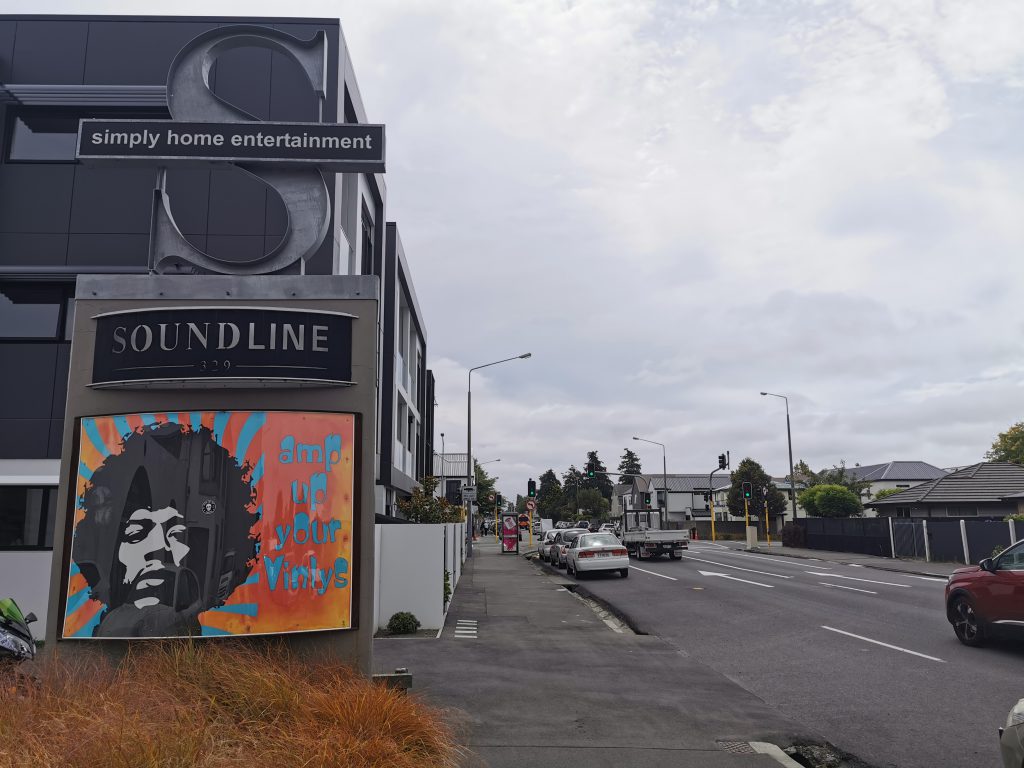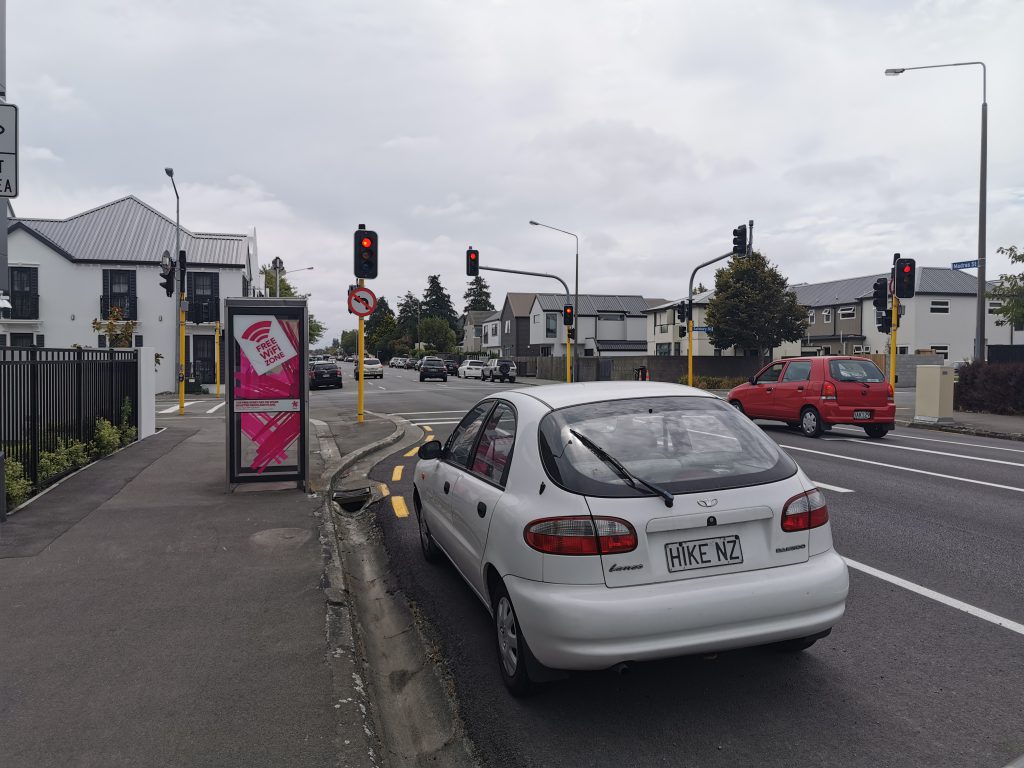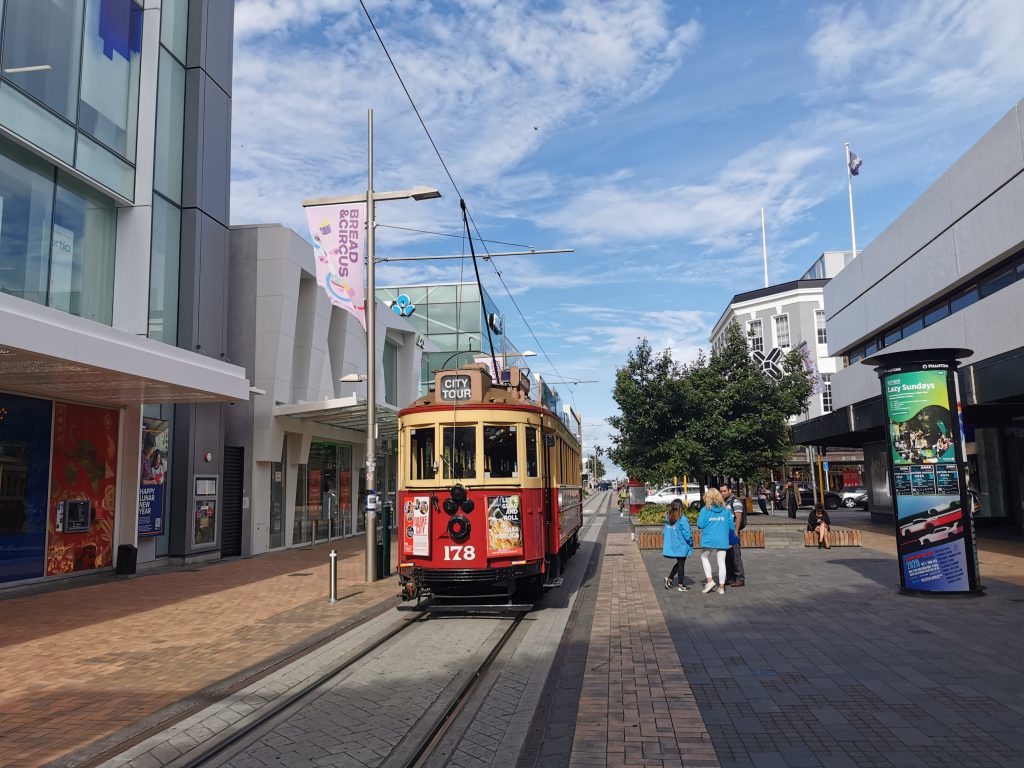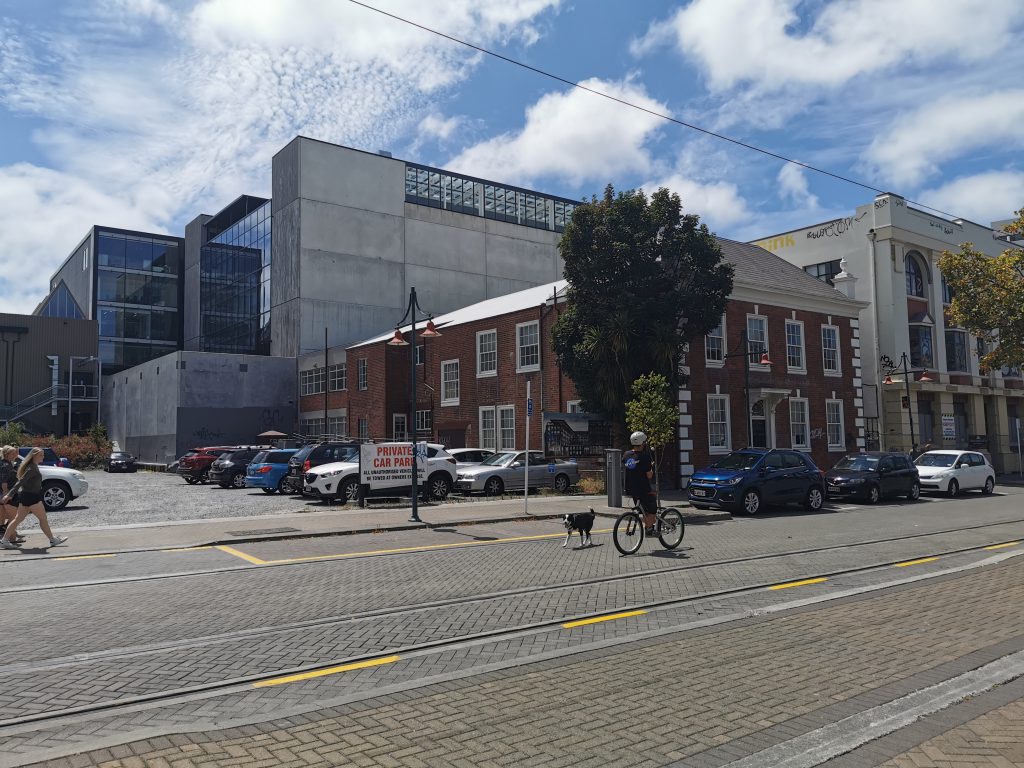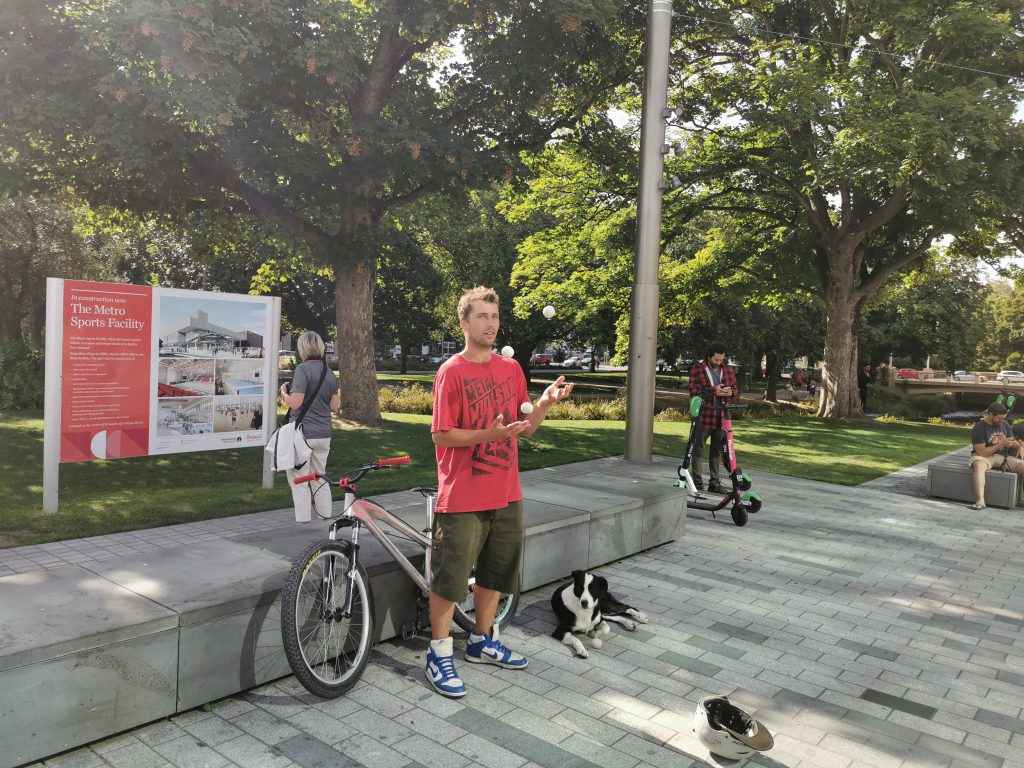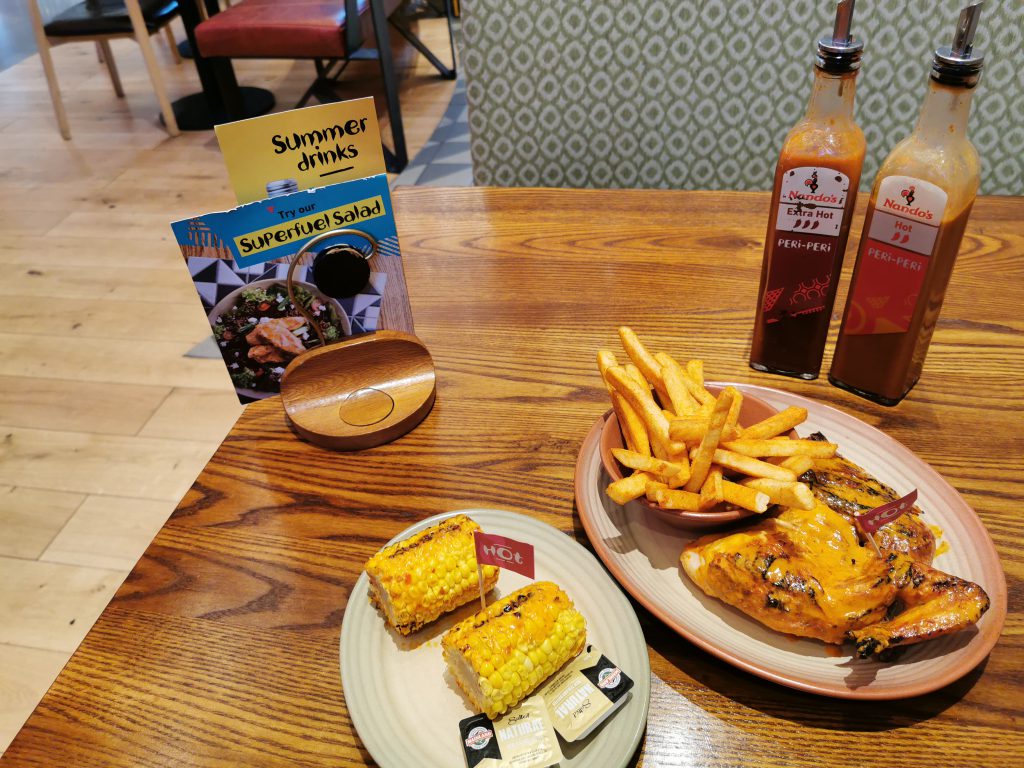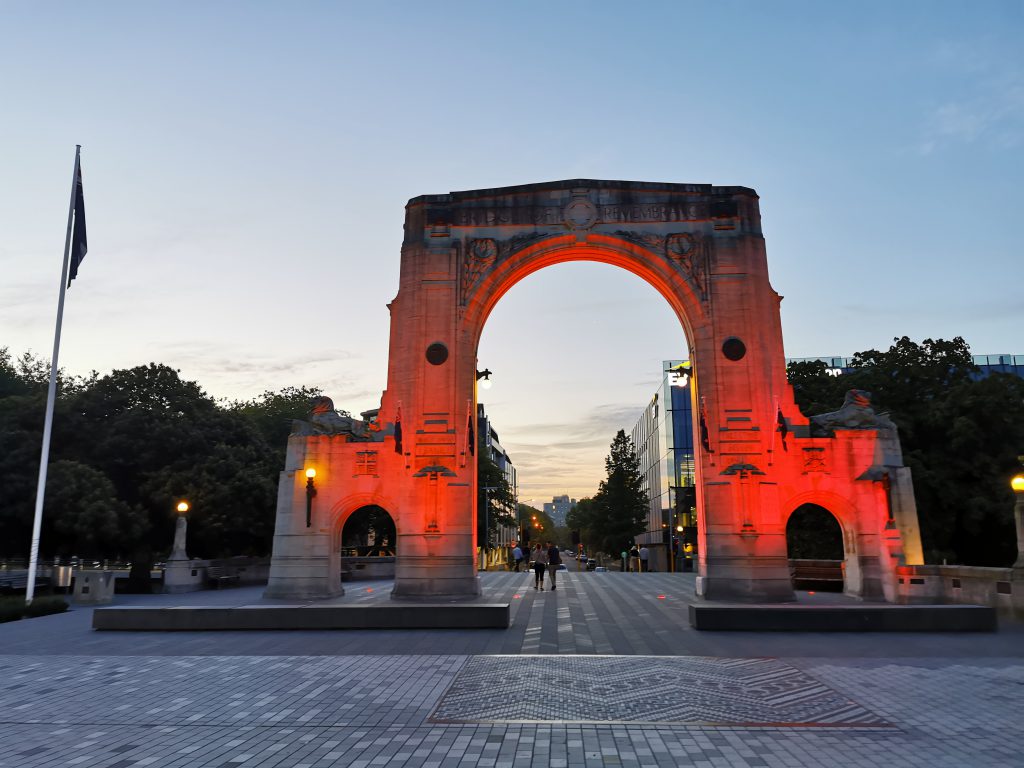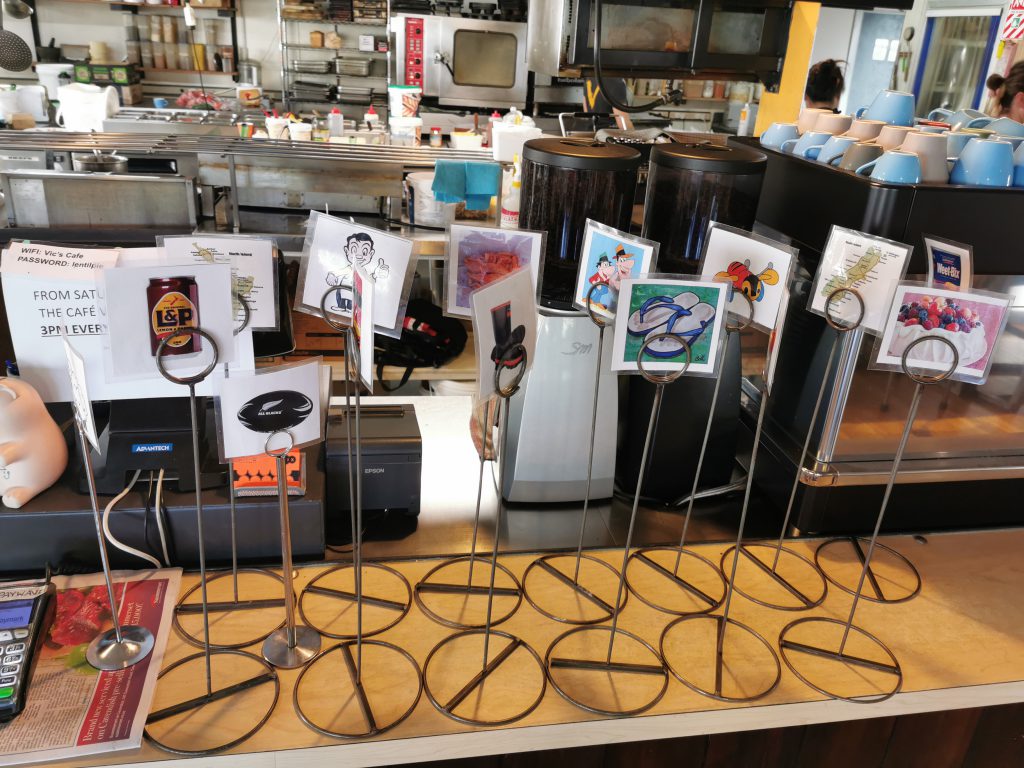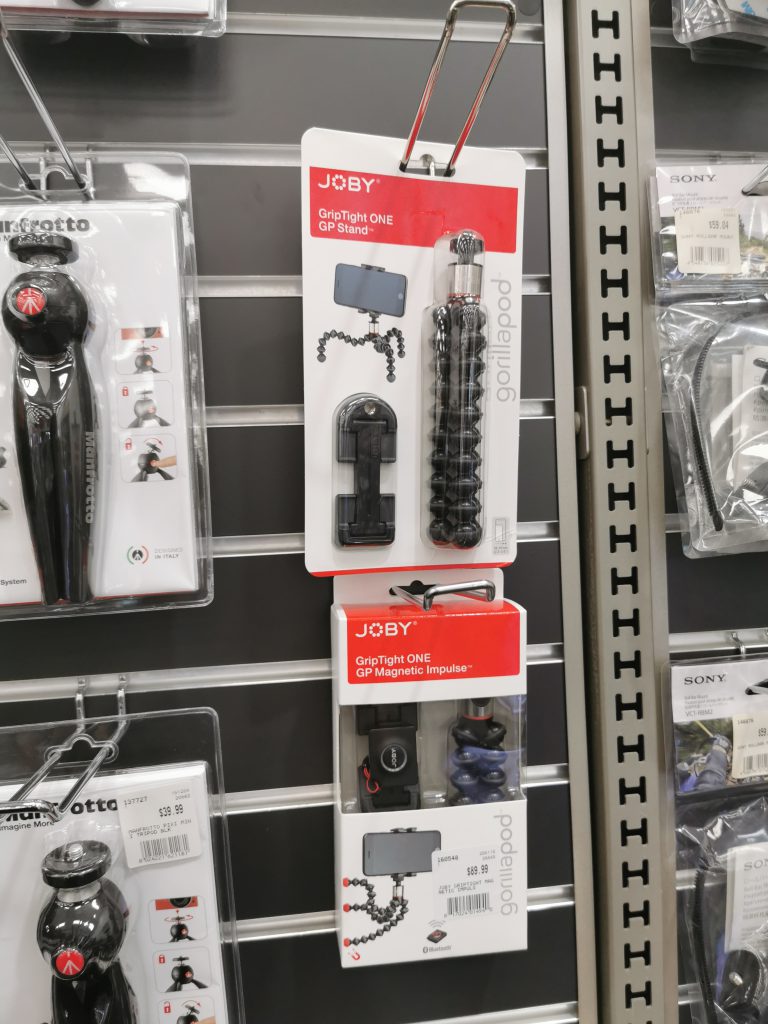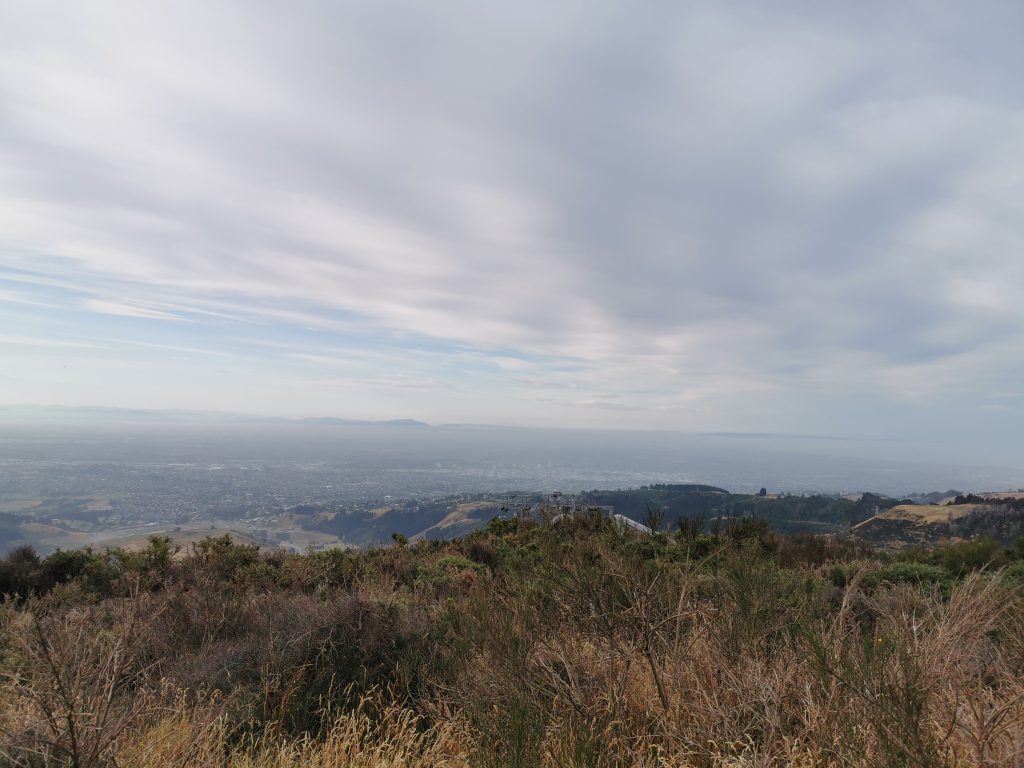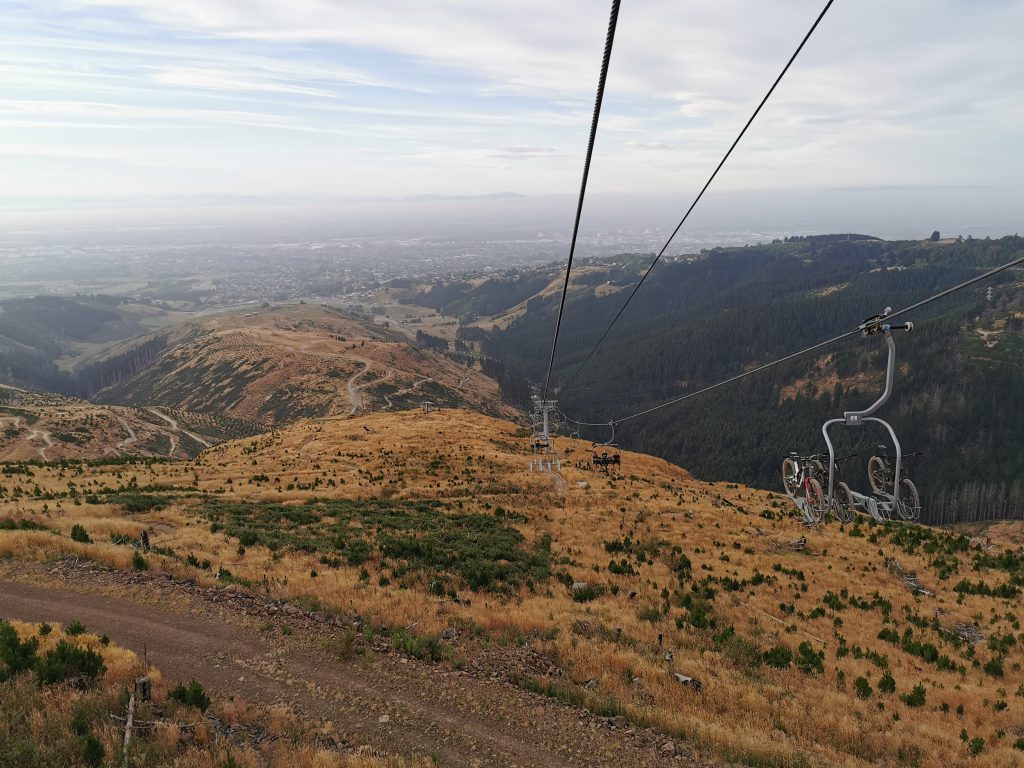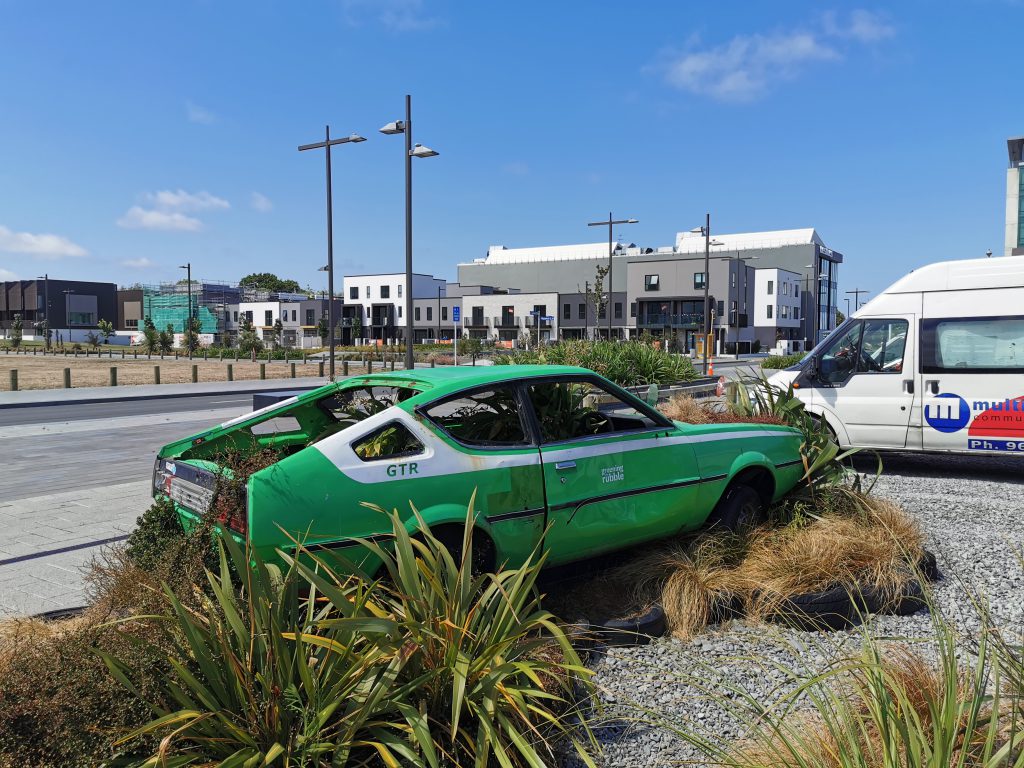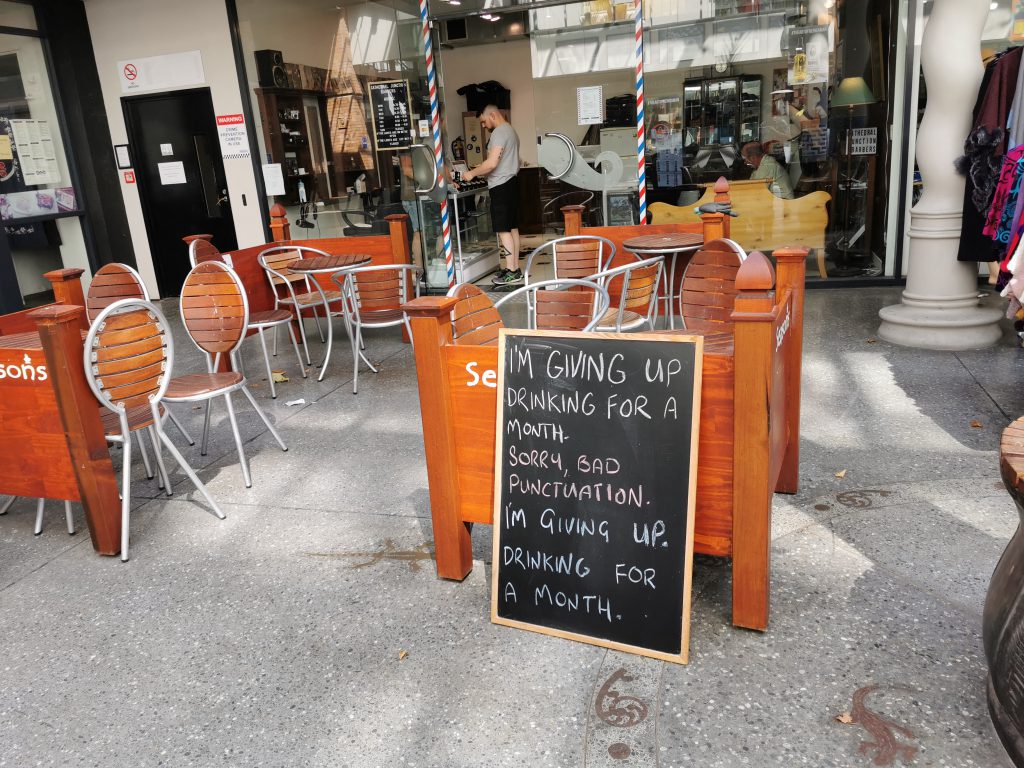 I remembered the food boxes people were sending to themselves at Boyle Village and I thought I'd do one for myself. It will be like getting a Christmas Present!
There are almost no shops between Boyle Village and Tekapo which is a long way… in fact it is over 320km. So I decided to send a food box to myself care of the Bealey Hotel (120km from Boyle, 2km from Arthur's Pass) and then a few days after that I have to get a shuttle around the Rakaia River which will pass through Methven, so I can get food there also.
Can I just say I absolutely love the Christchurch City Centre Countdown.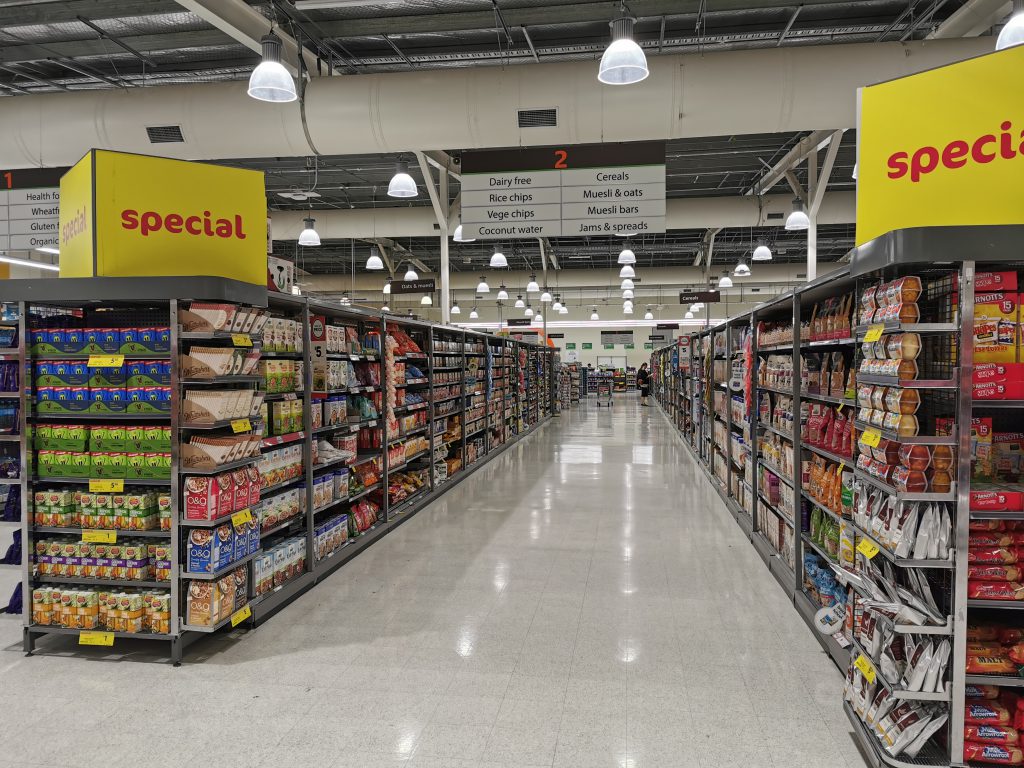 I got four or five days worth of food and my box was ready to go. It was 4.4kg and cost $8.80 to post from Christchurch to the Bealey Hotel. I'm happy with that because once it goes over 5kg the cost of posting it doubles.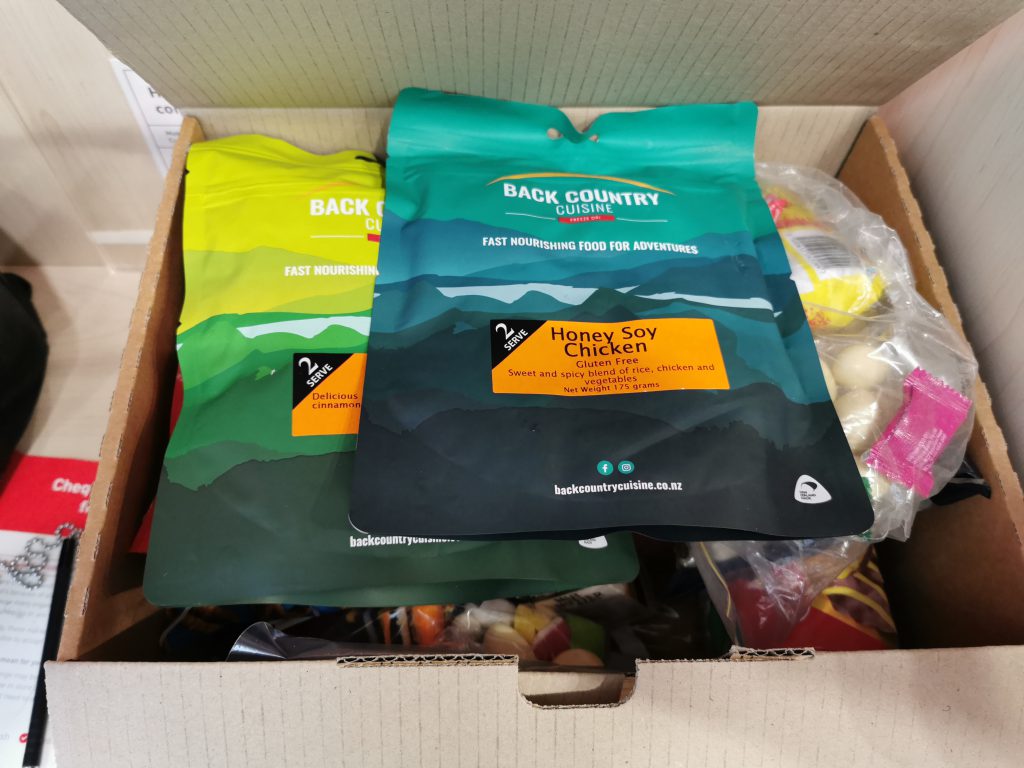 ---
During my down time this week I have been looking at the visitors to the blog and I can't tell much about them but I can see where people are visiting from. I know who some of the people are… Auckland, Oamaru, Arlington, Newcastle-upon-Tyne, hi to you guys! But one country which is high up in the list is Sweden 🇸🇪. Who is visiting from there? Please leave me a comment!
---
The night before my flight to Napier I got an email from Air New Zealand saying that fog is forecast the next morning and therefore "there is the potential for your flight to be disrupted". Oh great that didn't help me sleep well. I looked at the forecast and sure enough, "low cloud" was forecast. Oh well, whatever will be will be!
The next morning I stood on the balcony of the motel and looked towards the airport. There is a small bit of cloud but it doesn't look low and definitely doesn't look like fog.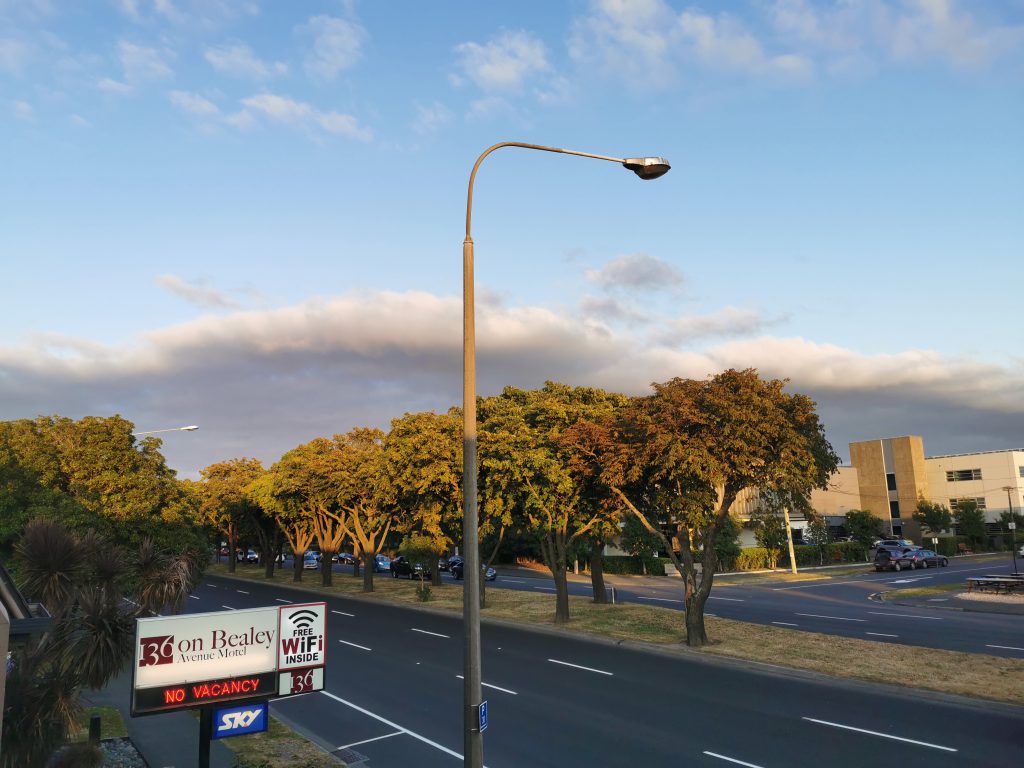 On the bus to the airport, the cloud increased, but it still didn't look low.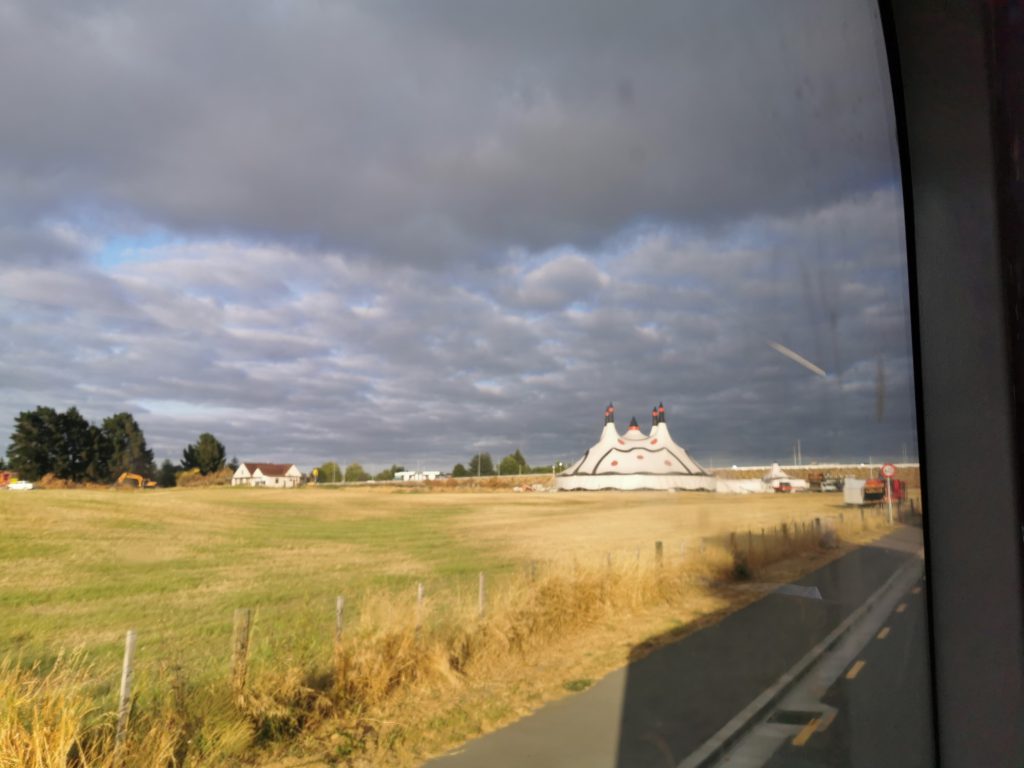 At the airport I went and got some coffee, and the café had lolly cake but with icing on it! If you've read some of my previous entries you'll know I like to seek out lolly cake. Never though have I seen one with icing. I approved.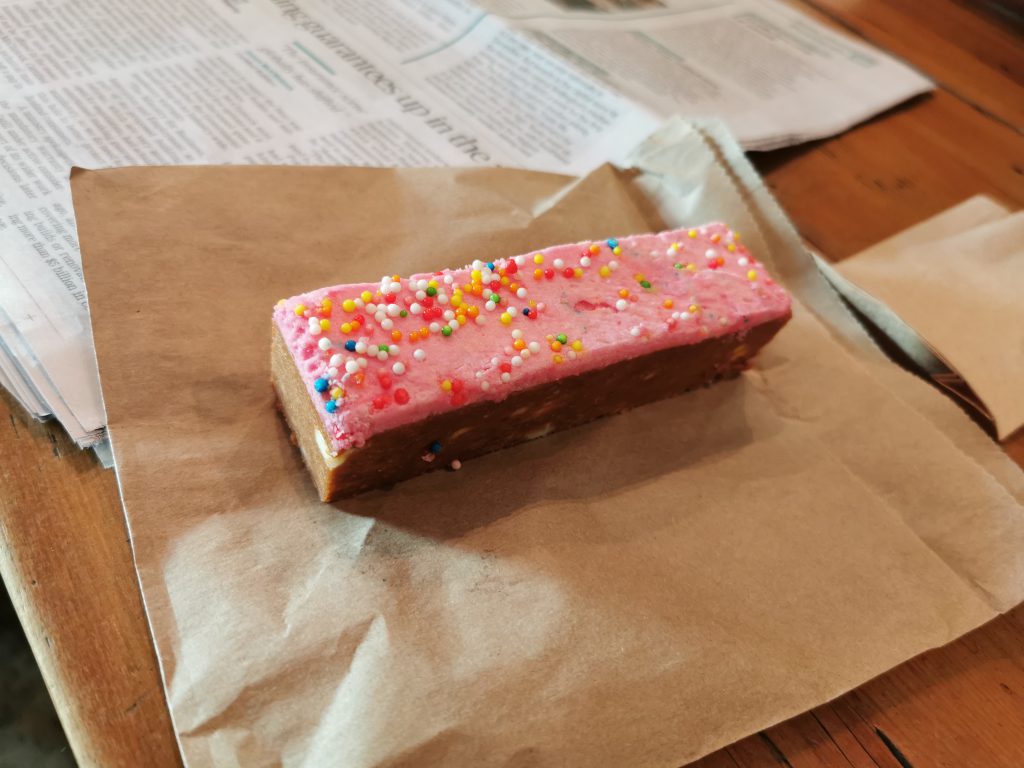 There was also this interesting sculpture outside.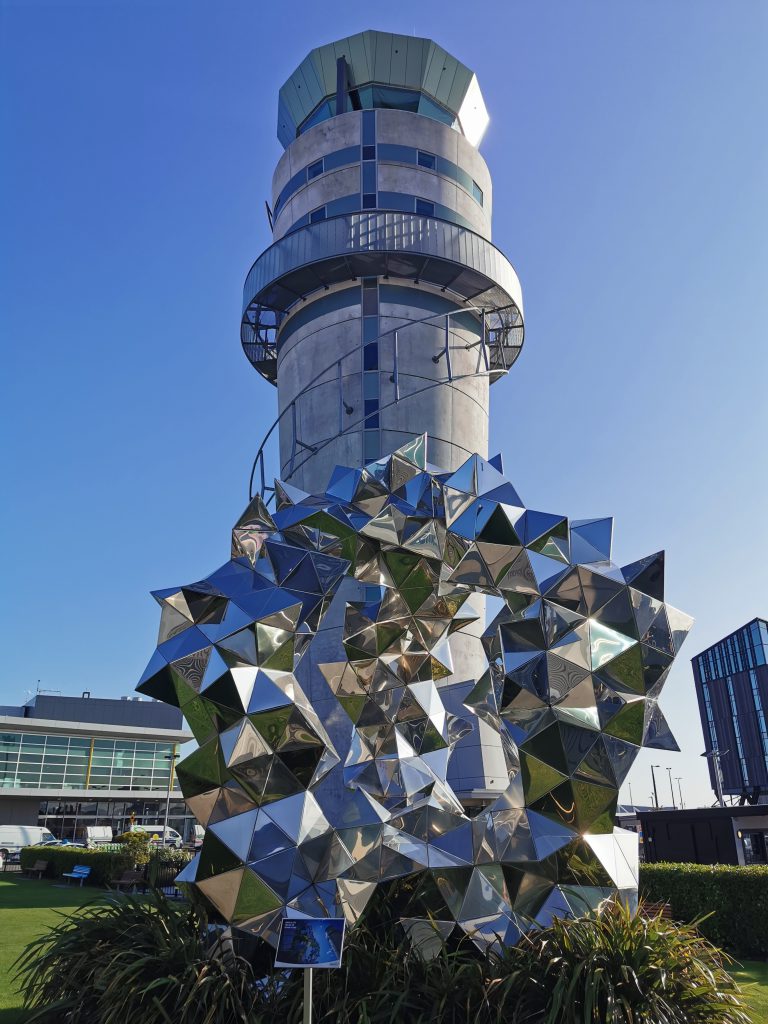 It is the subject of a virtual geocache, where you need to take a silly picture of your reflection to claim the geocache "found".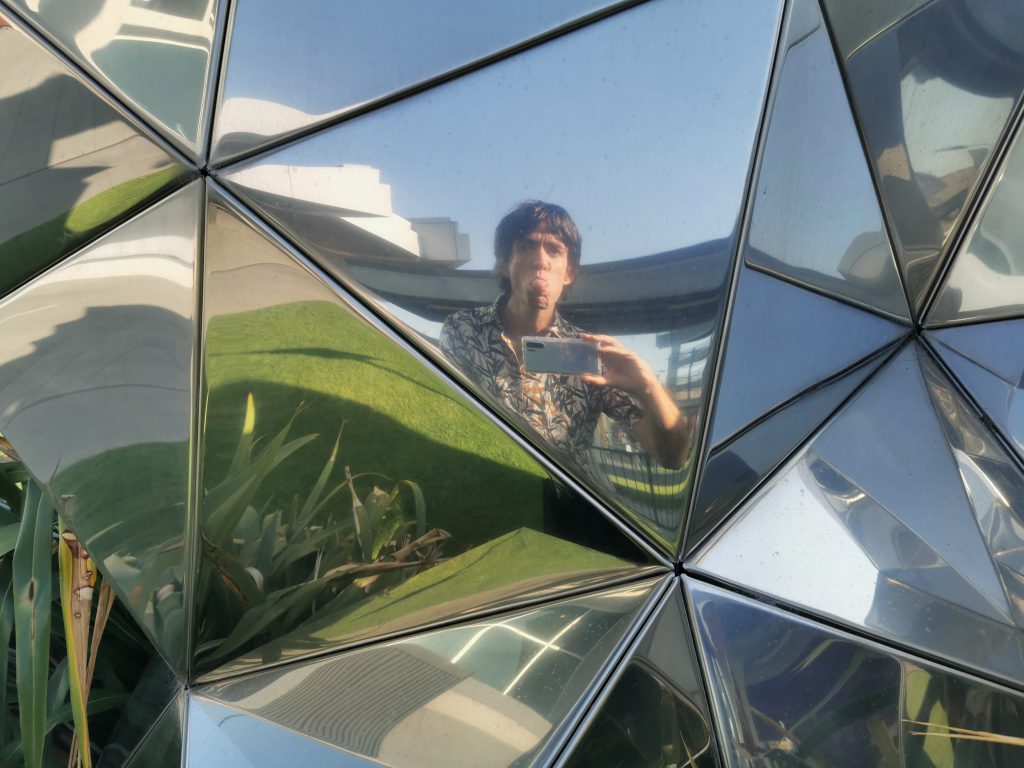 As you can see by now there was no sign of fog. And sure enough the flight took off without incident.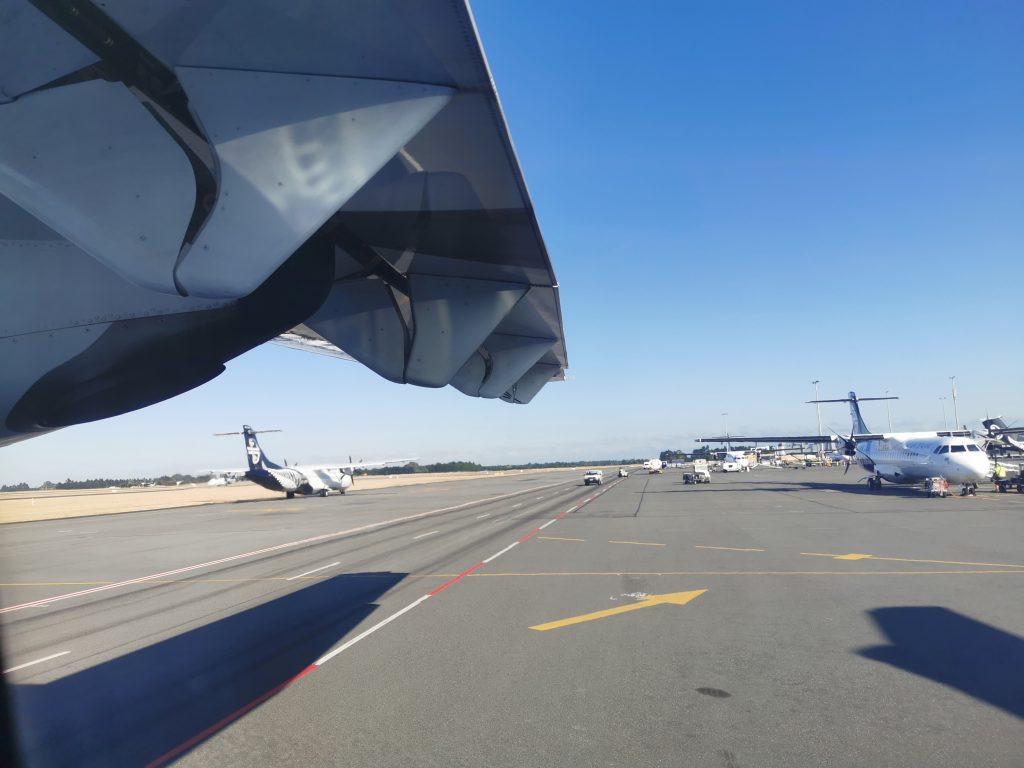 I met some of my friends on arrival at Napier Airport who flew in from Auckland. My first task as groomsman was to taxi a bunch of us, along with a ton of supplies, around in this massive van. Luckily I can drive a manual.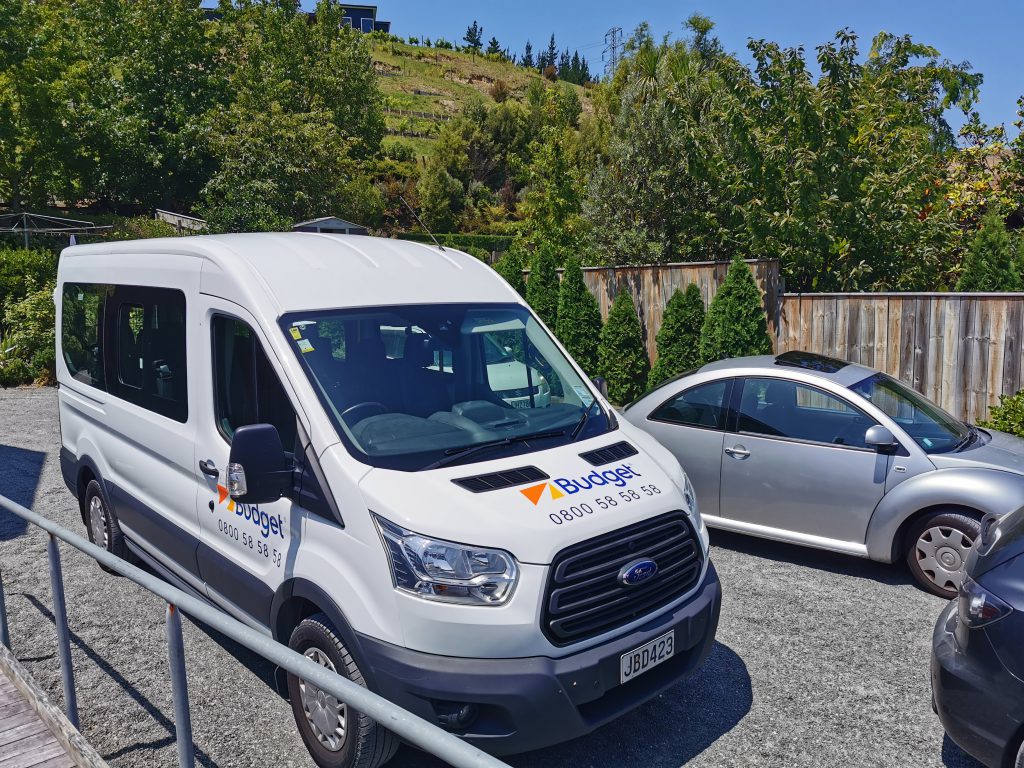 The wedding was great, and it was a wonderful chance to have a bit of fun and excitement for two days. I'll be honest though, it was a shock to the system after all the peace and quiet of the trail to have so many people in such a small space! (mostly drinking too)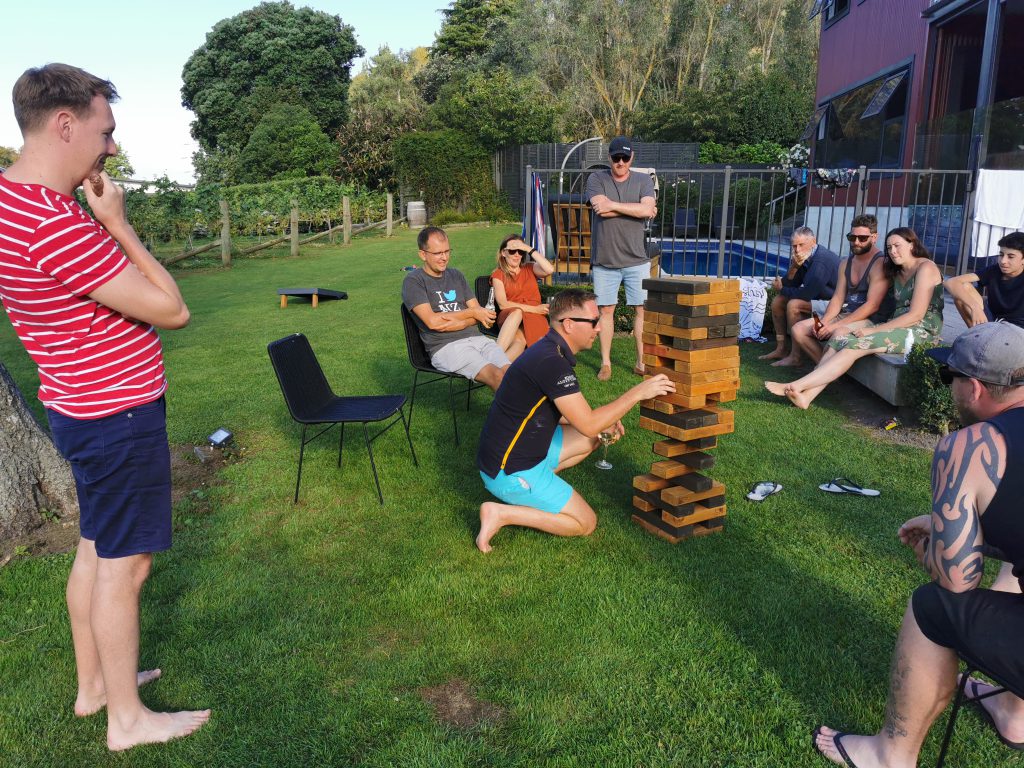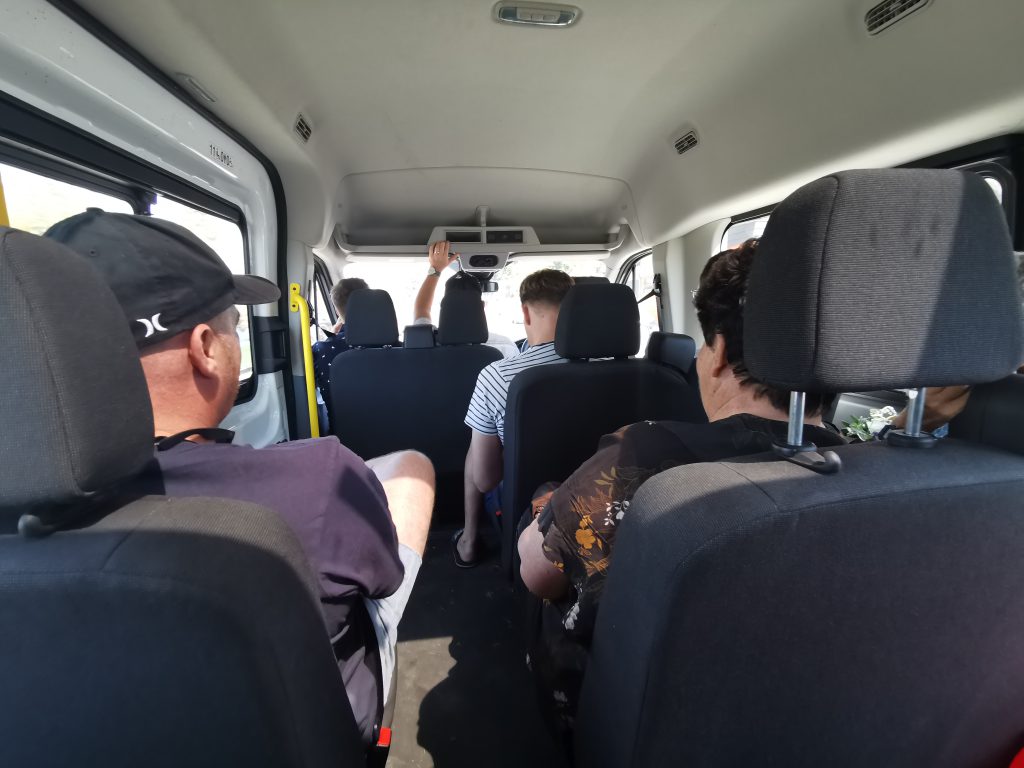 On the last day on the way back to the airport, I used the Air NZ app to check on my flight and I happened to glance at the weather. Looks like it's much the same as when I left, but a fair bit warmer.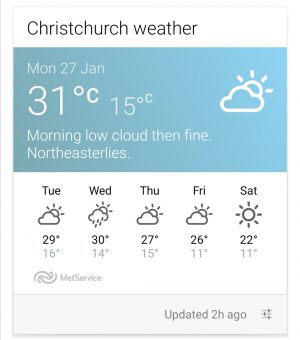 I also looked at my boarding pass and noticed that there are three 8s in both my flight number and my bag tag number, which is lucky (if you believe in Chinese superstitions).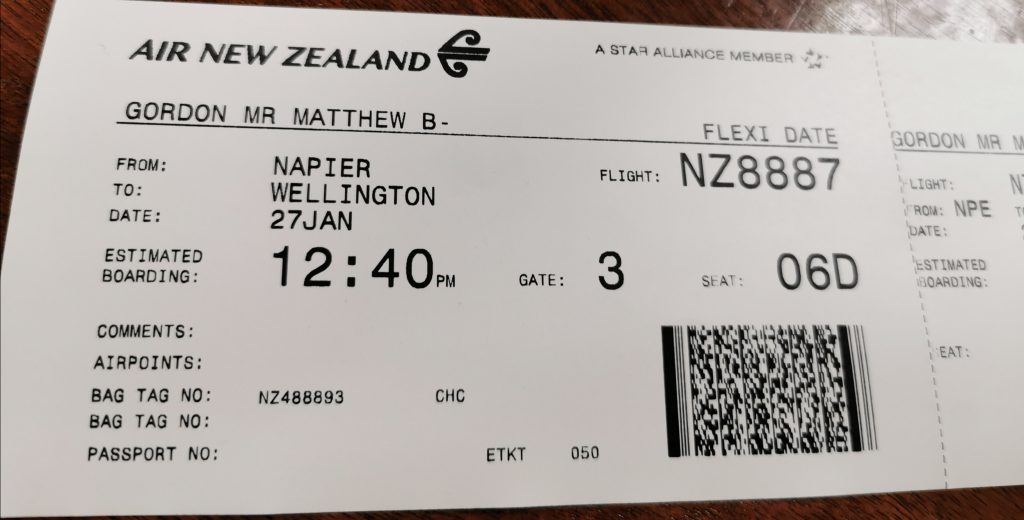 The flight back to Christchurch involved a stop in Wellington but was otherwise uneventful.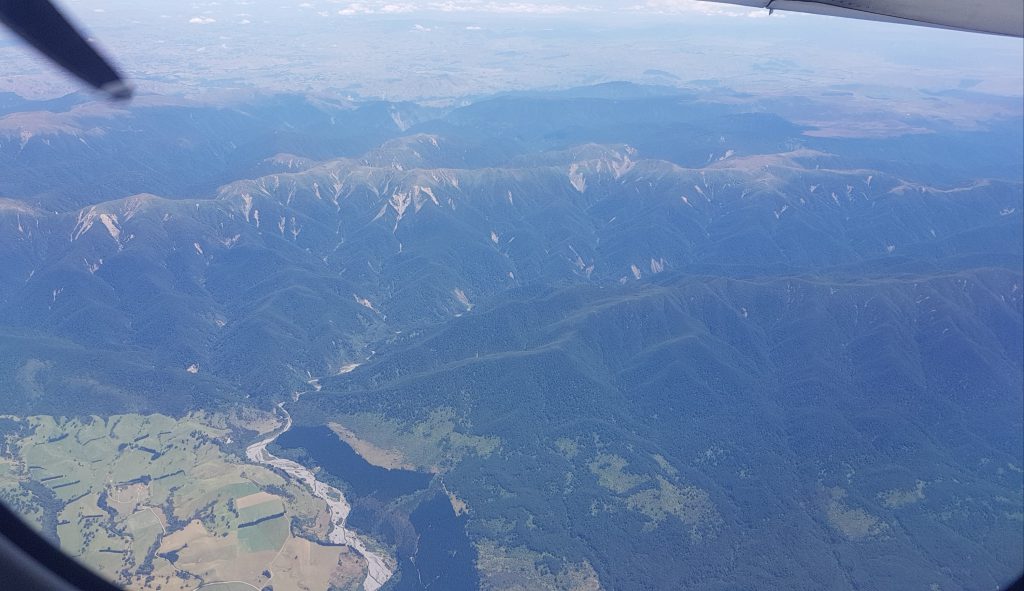 I have always liked Wellington Airport, not only because I got a "mousetrap" bagel (grilled Swiss cheese and Marmite) from Best Ugly Bagels but also because it always has cool big statues.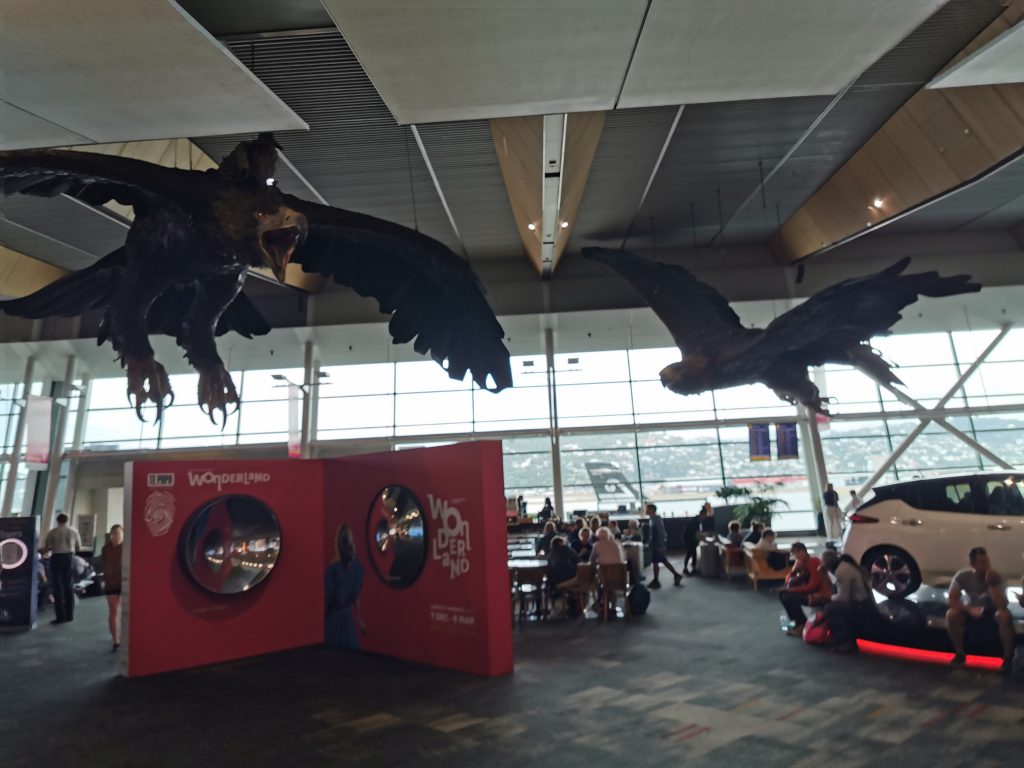 I had an hour and a bit layover so I wandered out of the airport to get the nearest geocache. It was about a ten minute walk from the airport and it was disguised as a butterfly.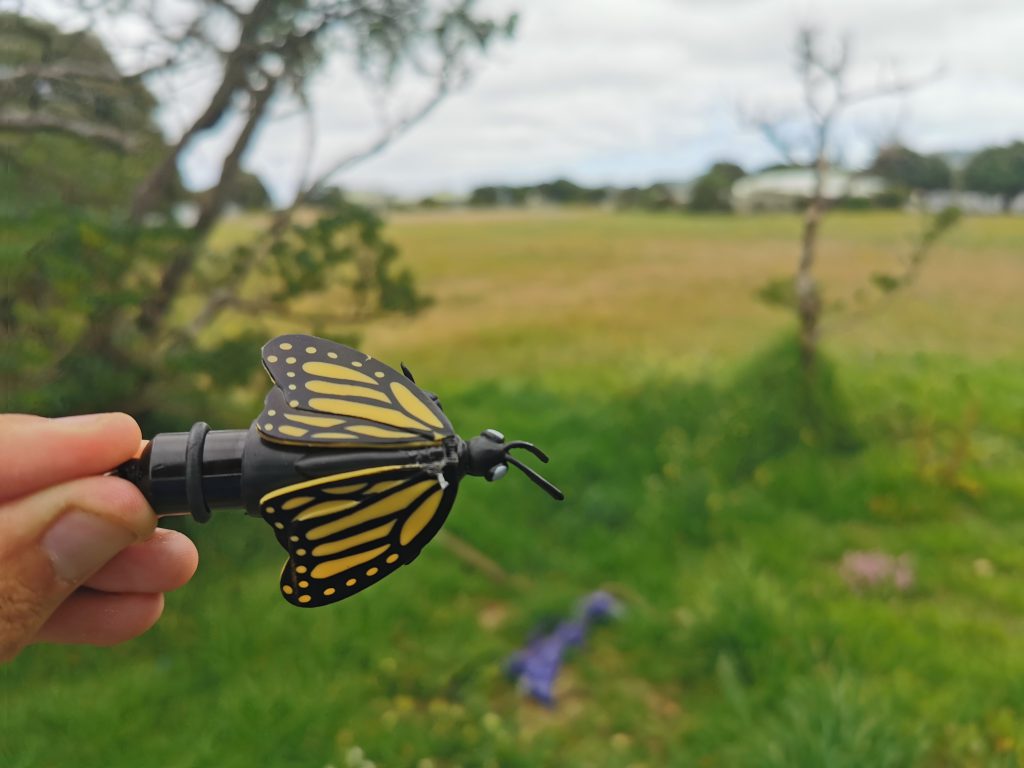 Once back in the South Island, after a dinner of McDonald's I did a resupply at Pak'n Save in Riccarton in Christchurch.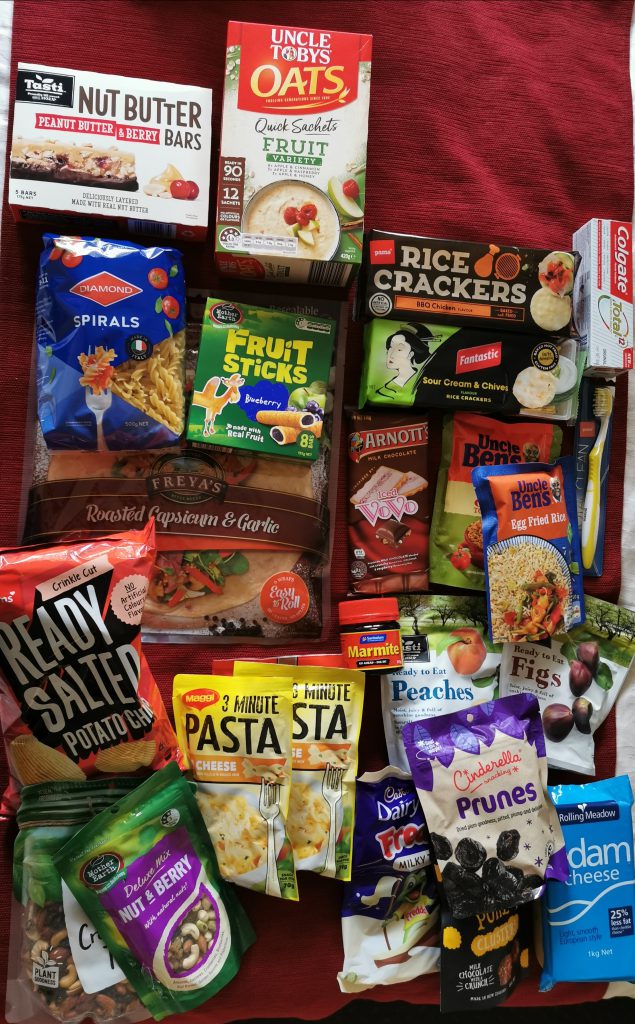 I wasn't exactly sure how many days I was buying for, but it was at least six. The kilo block of cheese I'm hoping will last longer than six days, so that I will still have some after I pass the Bealey Hotel and pick up my food parcel. But 1kg of cheese is heavy! So are all the snacks I bought!
I read that the Coast to Coast bike slash kayak slash run is being held just north of Bealey and Arthur's Pass on Friday and Saturday, which is about exactly when I plan to pass through there. It isn't clear whether things will be closed or just really busy. I might have to work around that.
---
I did some thinking. On day 50 when I arrived in Te Kuiti, I said that the second fifty days were going to be very different to the first fifty days. How right I was. The first fifty were walking through parts of the North Island I knew well and meeting lots of new people, and staying at my friends' houses when I passed near them. The second fifty were walking the rest of the North Island that I didn't know so well, almost entirely with Alex, Ethan, Charlie and Peter, as well as the Richmond Ranges and Waiau Pass in the South Island. That was definitely an unforgettable experience.
And since tomorrow is Day 100, it seems fairly clear that the next fifty days will be very different again. Firstly, there probably won't be another fifty days. That in itself is weird. Secondly, I don't have any more obligations or planned breaks in the trail. This really is the home stretch now. And lastly I've got no idea who I might meet up with..  hopefully I catch Rhydian again, hopefully I see Henry because I have a feeling he is very close by, and hopefully I meet a bunch of new, cool people (who walk the same speed as me).