Fingers crossed… no more lockdowns… and I'll be able to leave in 12 hours from now! My flight is booked and my bag is packed!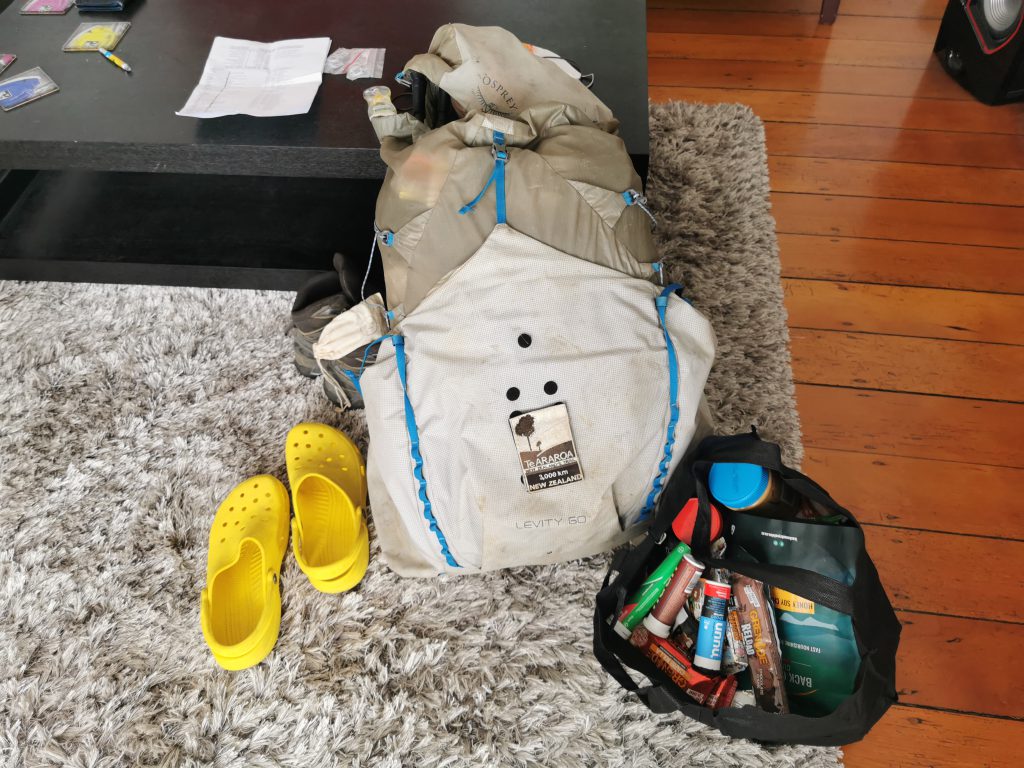 I stayed at work this week because stuff happened that meant work was busy this week. In a way delaying my walk until tomorrow was almost a blessing in disguise because now that that's out of the way I can walk and not have to worry about leaving behind unfinished business at my job.
I'm all set to go… here is 9 days worth of food, to last me from Queenstown to Colac Bay (although it doesn't look like that much).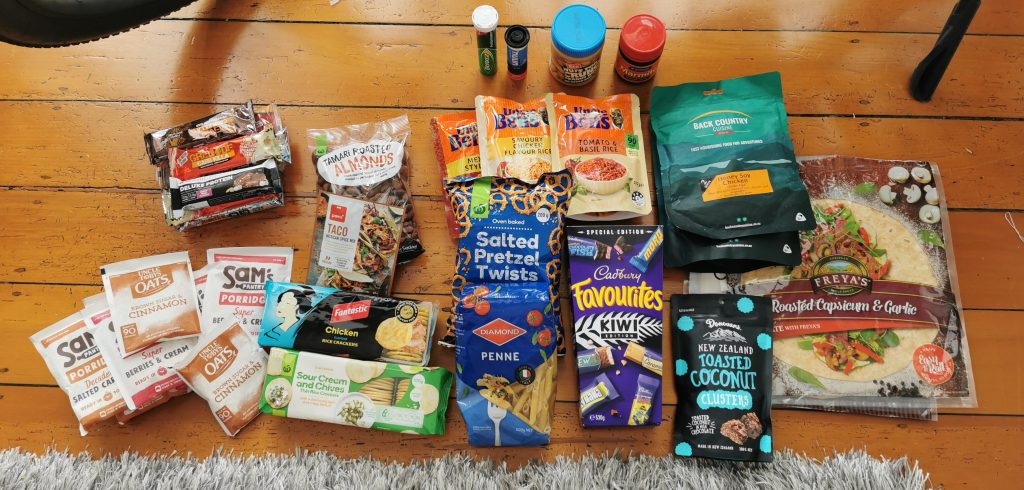 It weighs 6kg, plus I will add a 500g block of cheese once I get to Queenstown.  I'm still apprehensive about carrying this much food, because it's heavy and it's hard to fit that much food in the pack, and also I don't know if it will be enough – I'm going to have to ration it! But like I decided last time that doesn't really matter.  I can hitchhike out and get more food if I have to.
The pasta, one of the packets of rice and one of the Back Country Cuisine meals are the exact same ones that were in my pack when I flew back from Queenstown a year ago. They have been in my pantry all this time! And also, the cash that I am taking with me has also been in my wallet for the same length of time.
I put feelers out there to see if any other hikers are in Queenstown and who might be getting a shuttle around Lake Wakatipu this weekend… but got no responses. So right now I'm the only one booked Sunday morning on an Info & Track shuttle between Queenstown and Greenstone on the other side of the lake. There's a very real possibility I'm going to see very few people for the next 2 weeks. Other Te Araroa walkers I'm following on Instagram who I hoped I might get to meet in person aren't yet at Queenstown.
It's going to be nice to be away from civilisation for a while. Away from the little irritations of everyday city life, and away from the constant notifications from my phone. I don't know what the cellphone reception is like down there, but I'm guessing there is not much. It's going to be great.